Main content
Top 10 tips for mums returning back to work
Monday 30th April is the start of the UK's maternal mental health week. Mums' mental health is a story that BBC 5 live promised to follow during the award winning #mumtakeover event in November 2017. On 5 live we'll be looking at the issues and throwing our support behind raising awareness of maternal mental health using the hashtag #mmhmatters.
We asked Fiona Small, founder and CEO of Young Mums Support Network, to share with us her tips for getting mums back to work.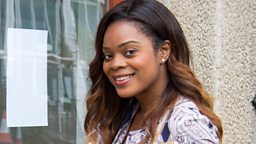 1) Assess where you are
"Ask yourself, 'Am I just an unemployed person?'
No, you aren't: as a mum, you are already doing a job.
It's easy to feel like you're doing 'nothing' professionally - after all, you aren't getting paid - but motherhood is full-time work, and hard work at that.
If we didn't do what has to be done for our kids, the world would have no future to look forward to, so don't sell yourself short.
You haven't been idling, you've been really busy doing something that's important to the whole of society."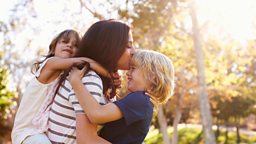 2) What skills has motherhood taught you?
"Your journey to motherhood has taught you a whole new skill set.
Can you get to the GP for checkups when you're supposed to? That's timekeeping.
Can you keep track of PE-kit day and playdates? That's organizational skills.
Do you help other mothers pick up their kids in a crisis? That's teamwork.
Have you connected with other mothers in similar situations to you? That's networking.
And don't those sound like the qualities of a desirable employee?
When you interview for a job, you don't have to limit yourself to talking about what you've done in a paid situation.
Think about what you've had to learn in order to be a good mother, and find a way of putting it in work-speak.
Job experience is really only about providing proof that you're able to do what the job requires, and all the things you've done as a mum can show how competent you really are if you just find the right way to present them."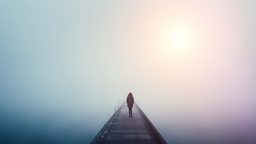 3) Reduce your isolation
"Once your children are back in school, you have free hours, so treat them as a window of opportunity.
You don't have to jump straight into paid employment; volunteering can get you out of the house and into a group of people working together.
When you've had too many of those days when you wonder if you'll ever again talk about anything other than Lego, cartoons and who got the last biscuit, time volunteering with adults can be a real sanity restorer.
It also looks good on your CV: it shows that you're active and enterprising.
By working with other volunteers, you provide yourself people who can give you recent references, which is hugely helpful when applying for work - it's a way of building up the beginnings of a professional network.
Find something you believe in and volunteer your time, and you may stand out from other applicants."
4) Be open to changing career paths
"If your pre-motherhood job is now closed to you, don't despair - you're capable of many things.
This doesn't have to mean you're so desperate you'll take anything anyone is willing to offer you; instead, think of it as a way of exploring different aspects of yourself.
Volunteering opportunities may mean you stumble into a new interest or discover new talents, and if that happens, why not go with them?"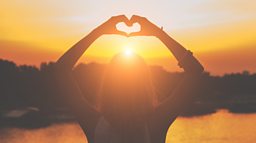 5) Be kind to yourself
"Don't beat yourself up.
If you're on benefits, don't tell yourself that this is all you can ever look forward to: it's a period of time, and it doesn't have to last for ever.
If motherhood hasn't been all sunshine and roses for you, here's a secret: it isn't that way for anyone, not really.
Your life didn't end with motherhood: you went through one of the biggest challenges anyone can face, and of course it'll take time to get your life back on track professionally after that.
That's not about you, that's about how hard a job you've been doing.
You may look around at your 'more successful' friends and family and feel inadequate, especially if you're looking at their social media. Social media is a lie!
Everyone presents their most polished selves and hides their insecurities, so remember, you're not the only person in the world with doubts and worries. As the saying goes, 'Don't compare your insides with other people's outsides.'
Everyone feels bad sometimes, but feeling bad doesn't mean you actually are useless.
You're way stronger than you think."
6) Be honest with your advisors
"When you meet with Job Centre staff, don't try to hide your problems.
They're there to help you (even though some of them are more helpful than others), and that means telling the truth about what you need help with.
There are resources available to you, and if you don't ask, you don't get.
The worst that can happen is someone says 'no' to you, and you can survive that. Be bold.
Take a look at all the things in your life that make job-searching harder, and talk about them.
Do you have trouble getting internet access? Ask if they have computers you can use.
Do you need help getting your travel costs covered when you go to interviews, or extra childcare costs? Say so.
There's nothing wrong with needing to make sure your family is looked after, and that includes being realistic about what time and money you can spare and what you need support with.
Ask all the critical questions about what rights you have, and take whatever helps get you into work.
Don't be scared to ask what you're entitled to - or even to yell from the rooftops to get it!"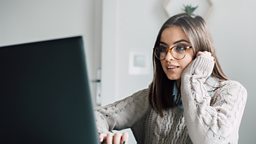 7) Do your research
"It's easy to get so nervous that you can't face looking up the company you're about to interview for, but gather your courage.
Nerves are good: a little anxiety gives us adrenaline and makes us more alert. Use that energy, and do your research.
The more you know about what the company is looking for, the better you'll be able to convince them that you've got it.
If you don't get the chance to research, be honest: you'll look far better if you tell the truth than if you try to bluff.
Just say that because of circumstances, you haven't been able to find out as much as you'd like, so you're eager to learn about it and would love to hear what they think it's most important for you to know.
You don't have to be an expert, just willing to listen."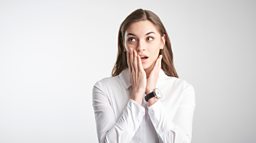 8) Don't be ashamed to say you're a mum
"Put it on the table early.
If your potential employer finds out about your kids halfway through the application process, they may wonder why you weren't honest with them, so mention your kids.
Motherhood is a good thing: be proud of it!
Besides being transparent, the chances are that you will just have certain limitations on when you are and aren't available when your children are school-age, so you need to find out early whether the employers are open to that.
If they aren't, this isn't the job for you anyway. Be realistic about what you can do time-wise and ask for flexibility.
'Agile working' or 'flexibile working' are good phrases to know (both of them mean working non-standard hours to fit around employee needs), and job sharing is another option to ask about.
You need a job you can actually do, so negotiate for it early."
9) Think outside the box
"Getting a job doesn't have to mean office-cubicle nine-to-five employment, and when you're a working mum, different options are worth looking into.
Telecommuting (that is, working on a computer at home and keeping in touch via e-mail rather than in person) is a practice workplaces are increasingly open to, at least some of the time, so ask about that if it seems like a possibility.
You might also have a hobby or skill that you could sell for yourself.
Look for mum-centric opportunities: the phrase to search online is 'mumpreneur start-ups'.
You never know what an idea might turn into - after all, I started YMSN as a single mother after the 2011 riots because I was worried about the breakdown of communities.
Being a mum doesn't mean you aren't allowed to think big."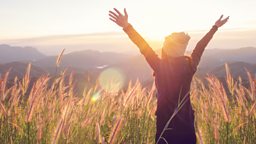 10) Look after yourself
"Be confident in your beliefs: you're a unique and valuable individual, so trust your judgement and have faith in your abilities.
In particular, surround yourself with a network of positive individuals who can help and support you.
If you only ever spend time around people who tear you down or take you for granted, it's impossible to feel confident about yourself as an employee, or indeed as anything else.
Find people who make your life better, whether it's practical help like picking up the kids, or emotional support like telling you they believe in you.
Use your kid's school: there will be other mums there like you, even if you have to do a bit of searching to find them. (The stressed ones are often the least visible on the playground, but trust me, we're out there.)
Rely on family members you have good relationships with.
Make friends with other mums, even if they're people you'd never have got to know if you hadn't had motherhood in common; it's a bond that crosses social boundaries.
Be the best you can be - and remember, that means taking care of yourself and surrounding yourself with people who see that your best is really, really good."
This article was written by Fiona Small, founder and CEO of Young Mums Support Network.