Main content
Books about women's suffrage that get our vote
13 February 2018
It is inconceivable now to think that at the turn of the 20th Century women had no place in politics. As we mark 100 years since the battle for women's votes, #LoveToRead book clubs celebrate the long march to equality in an era of turbulence and bravery - a rich seam for storytelling.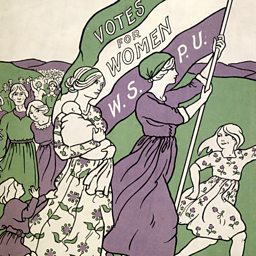 Copyright: Getty Images
Star by Star - Sheena Wilkinson
Recommended by Arts Council of Northern Ireland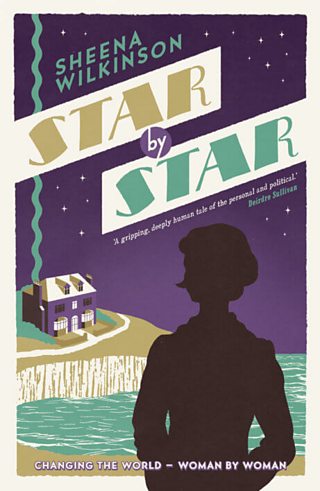 A tale of suffragettes and heroes, courage and survival, as war ends, flu sweeps the land – and women get to vote. It's 1918 and Stella has lost her suffragette mother to the terrible flu pandemic that is sweeping Europe. The Great War is finally coming to a close, and women are going to be able to vote for the first time.
Stella wants to change the world – but she can't do it all by herself. Just as stars come one by one to brighten the night sky, so history is made person by person, girl by girl, vote by vote.
Falling Angels - Tracy Chevalier
The follow up to the hugely successful A Girl With A Pearl Earring, Falling Angels is set just after Queen Victoria's death and follows two families who are brought together reluctantly through their daughters' friendship. It looks at the different perspectives of what it meant to be a woman at a time when the suffrage movement was in full swing and is inspired by a London cemetery.
During a ceremonial stroll through the graveyard grounds, an act of mourning for the recently deceased Queen Victoria, Maude Coleman and Lavinia Waterhouse meet, forging a fast friendship. Despite their distinct personality differences, the girls are instantly drawn to each other to the dismay of their mothers who occupy different positions in the British class system. The women have little in common, and their views on the changing political climate fall on opposite ends of the spectrum.
The death of Queen Victoria marked the end of an era. Britain emerged from the shadows of oppressive Victorian values to a more liberal Edwardian lifestyle. With these relaxed social standards came other advances—one of which was the growing interest in the women's suffragist movement, a topic that divides many women of the era. As with most periods of political turmoil, the fight for the right of women to vote had its own victim of change, as felt by both families.
The Children's Book - AS Byatt
Recommended by the Society of Chief Librarians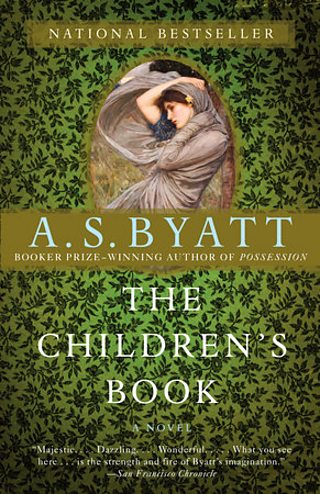 From the Booker Prize–winning author of Possession, a novel, at once sweeping and intimate, that spans the Victorian era through the World War I years and centers around a famous children's book author and the passions, betrayals, and secrets that tear apart the people she loves.
When Olive Wellwood's oldest son discovers a runaway named Philip sketching in the basement of the new Victoria and Albert Museum—a talented working-class boy who could be a character out of one of Olive's magical tales—she takes him into the storybook world of her family and friends.
But the joyful bacchanals Olive hosts at her rambling country house—and the separate, private books she writes for each of her seven children—conceal more treachery and darkness than Philip has ever imagined.
Taking us from the cliff-lined shores of England to Paris, Munich, and the trenches of the Somme, The Children's Book is a deeply affecting story of a singular family, played out against the great, rippling tides of the day including women's suffrage.
The Millstone - Margaret Drabble
Recommended by BBC Radio 4's Books team
At a time when illegitimacy is taboo, Rosamund Stacey is pregnant after a one-night stand. Despite her independence and academic brilliance, she is naïve and unworldly and the choices before her are daunting.
She must adapt to life as a single mother, but in the perfection and helplessness of her baby she finds a depth of feeling she has never known before. The Millstone conjures a London of the sixties that is not quite yet swinging and where sexual liberation has not quite yet arrived.
The Millstone is a crucial novel of feminism, about a woman finding herself alone raising a family. It's not overtly about suffrage but it is about a kind of emancipation.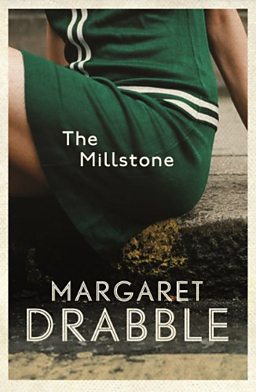 BBC's World Book Club talks to the acclaimed British writer about her remarkable novel.
Fall of Giants by Ken Follett
Recommended by Essex Libraries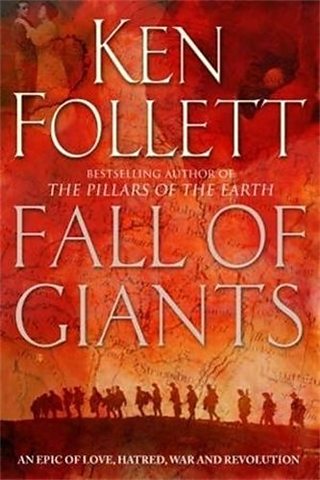 Fall of Giants follows the fates of five interrelated families – American, German, Russian, English and Welsh – as they move through the world-shaking dramas of the First World War, the Russian Revolution, and the struggle for women's suffrage.
Thirteen-year-old Billy Williams enters a man's world in the Welsh mining pits… Gus Dewar, an American law student rejected in love, finds a surprising new career in Woodrow Wilson's White House… two orphaned Russian brothers, Grigori and Lev Peshkov, embark on radically different paths half a world apart when their plan to emigrate to America falls afoul of war, conscription and revolution… Billy's sister, Ethel, a housekeeper for the aristocratic Fitzherberts, takes a fateful step above her station, while Lady Maud Fitzherbert herself crosses deep into forbidden territory when she falls in love with Walter von Ulrich, a spy at the German Embassy in London…
These characters and many others find their lives inextricably entangled as, in a saga of unfolding drama and intriguing complexity, Fall of Giants moves seamlessly from Washington to St. Petersburg, from the dirt and danger of a coal mine to the glittering chandeliers of a palace, from the corridors of power to the bedrooms of the mighty.
Suffragette Girl - Margaret Dickinson
When Florrie Maltby defies her father by refusing to marry Gervase Richards, she sets off a chain of events that will alter her life. Instead she goes to London and becomes involved with the suffragette movement. She's imprisoned for her militant actions, and goes on hunger strike. With her health deteriorating, there is one person who can save her - Gervase.
After a brief stay in the countryside to recuperate, Florrie returns to London to continue her fight for women's rights. Only the outbreak of the Great War puts a halt to her activities. It is when James, her younger brother, is shamed by their father into volunteering, that Florrie enlists as a nurse and is sent to the Front. Amidst the fear and horror of the hospital close to the trenches, she finds love. But when her beloved brother is accused of desertion, help comes from a very unexpected source.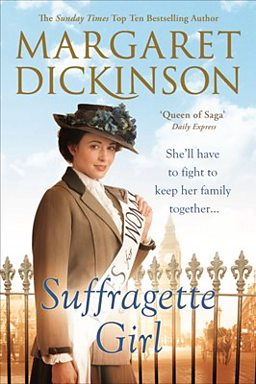 Girls for the Vote - Linda Newbery
Originally published as Polly's March. 1914: When 13-year-old Polly befriends two suffragettes in the top floor flat at No. 6, Chelsea Walk, she finds herself questioning the views of those around her. The Votes for Women campaign strikes a chord with Polly and she becomes determined to join the suffragettes' protest march, even if it means clashing with her family...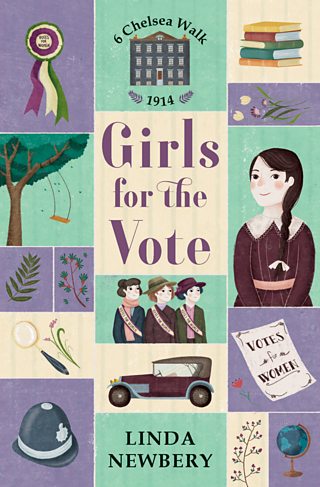 Part of a series of stories about fictional characters living through real-life historical events, and set in a real house: No. 6 Chelsea Walk, London. Each novel explores an historical era from a child's perspective. Beautifully captures the heroine's ambitions, struggles and desires.
Crooked Pieces - Sarah Grazebrook
Maggie seems to be going up in the world. Compared to living with her large and impoverished East London family and watching her mother being worn down by life and childbearing, working as a maid is a big improvement. Meeting very different people like the Pankhursts, Maggie is introduced to a completely different world, one in which people talk about women getting the vote and organise impressive rallies and demonstrate at Parliament.
Then when she meets and begins 'walking out' with a handsome police officer, it seems like a whole new horizon has opened up for her. Drawn into the workings of the suffragette movement, Maggie is soon caught up in a darker side of the increasingly militant cause, but just how much is Maggie prepared to sacrifice?