Main content
Up, up and away: seven tricks for collecting air miles
"Inside the World of the Frequent Flyer" goes up in the air with the passengers who are going to extreme lengths to achieve airline status and rack up air miles. Many of them will stop at nothing to achieve the privileges that go with airline status: access to exclusive lounges, upgrades and other valuable perks.
So, what lengths are the air-miles-obsessed prepared to go to accumulate points? And what are the less extreme tricks of the trade for collecting air miles?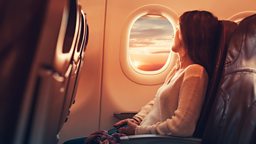 1. Fly for business
Nab yourself a job that involves long-haul travel and you can enjoy all the privileges of frequent flyer status without having to pay for flights out of your own pocket. Ian used to work for a global telecoms company and his work took him just about everywhere: at one point his patch stretched from Dublin to Sydney, and he was doing meetings with customers all over the world.
David has achieved gold airline status from his job as an air accident investigator but it hasn't been easy: "At its peak I think I flew 327 times in one year. The most I've sat on an aeroplane was 63 hours in one week. I flew round the world twice in 17 days."
2. Always fly indirectly
Indirect flights are usually cheaper and, because you get status points for every leg of your journey, you get your status more quickly and for less. To maximise points, some flyers will stop off as many times as their ticket allows, undertaking convoluted multi-leg journeys.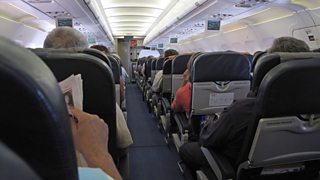 Fly indirectly to rack up those air miles.
When Ian found himself out of work he continued flying to retain his frequent flyer status: "The most complicated trip I did recently was, I think, 27 flights in just under two weeks. London to Denver – via Stockholm and Helsinki and London and New York and Los Angeles and San Francisco and Pheonix – to get to Denver. Twice."
3. Travel between certain dates
Many airlines will run special promotions that mean you can earn double points when you travel between certain dates. A good way to take advantage of these deals is to sign up for the airlines' newsletters. This way the deals will fly direct to your inbox.
4. Choose a credit card that offers air miles
To avoid a life spent perpetually in transit, sign up for an air miles credit card. Many credit cards will give you points for every pound you spend, so you can actually be working towards your next foreign break when you pay for your weekly shop, electricity bill or new laptop. If you're savvy, and hell bent on collecting points, you can do all your spending on your credit card, and then just pay it off at the end of each month*.
*Don't forget this part or the interest you're charged will far outweigh the value of the air miles!
Although UK credit cards can only be held in one name, if you have a partner or family member you'd like to share your credit card account with you can add them as a secondary cardholder and get them a card of their own. This will help you to collect air miles that bit faster! However, remember that the responsibility for the card account and paying the bills rests with you!
5. Pay for large outgoings for others
A good way to accrue points is to make bulk payments on your air miles credit card (as long as you ensure you can pay it off promptly). If you're planning a group holiday then think about putting the cost of the accommodation on your credit card – and asking your friends to pay you for their share. Gran wants a new sofa? Pop it on your card and ask her to put the money into your current account. Then pay your credit card bill off at the end of the month. (It might be worth asking for the cash in advance, before you shell out!)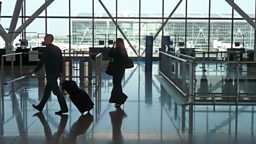 6. Collect points through your supermarket loyalty scheme
Are you part of a supermarket loyalty scheme? Every time you purchase your groceries or fuel at certain supermarkets you can earn points and these can be converted into Avios points (British Airways' version of air miles). Who knew a few potatoes, bottles of wine and a ready-meal or two could be the route to your next beach holiday?
7. Shop online via an airline portal
Not many people realise, but many airlines have portals on their websites that link to popular retailers. And by making a purchase on those retailers' sites – when you've accessed them via the airline's shopping portal – you win points. The airline will reward the shopper with a certain number of points or miles for every pound spent. For example, British Airways members can earn up to 30 Avios points for each pound they spend on online purchases at stores like John Lewis and Selfridges. Winner!
More Travel from Radio 4
The frequent flyers who will stop at nothing to achieve airline status and rack up mileage

Jarvis Cocker prowls the dark, telling stories of the night in this award-winning series.

The growing trend in people taking shorter breaks known as microadventures.