Main content
There's already gossip about the next series of Game Of Thrones
It feels like Game Of Thrones has been off our screens for all of 30 minutes but already there are early ripples of gossip about the seventh series.
Due to hit screens in 2017, series 7 is set to be the penultimate season of the show as the endgame begins and the key players make their moves on the iron throne.
But if you think you're hyped for the show to return, that's nothing compared to the stars of the show. Here's what's already got tongues wagging across Westeros and also - real places.
Is Khal Drogo returning?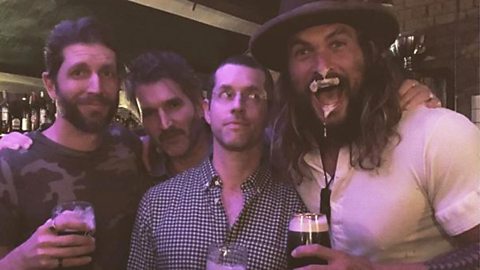 Big news: Jason Momoa is hanging with the GoT producers
Seeing Jason Momoa with a pint of Guinness on Instagram is not exactly uncommon (he does it a lot).
But in Ireland (where they film Game Of Thrones) with David Benioff and Dan Weiss (who make the actual show) has got fans frothing.
Drogo's body was cremated at the end of series 1, but hey, this is Game Of Thrones. Where in the rule book* does it say that death needs to be an obstacle?
*There is no rule book
Maisie Williams knows ALL the secrets
Maisie Williams (brilliant as Arya Stark, brilliant on Twitter) has confirmed that:
A. The script for Series 7 is finished.
B. She has read it.
C. She thinks it's quite good.
And what about Gendry?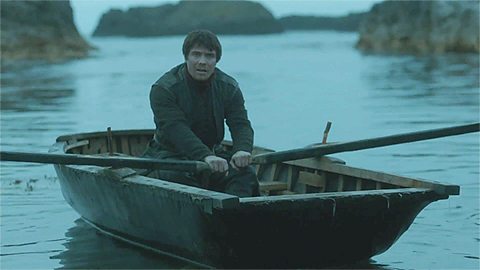 Actor Joe Dempsie is still keen to return to Game Of Thrones (and so are the fans).
One of the greatest unsolved mysteries of Game Of Thrones is the whereabouts of Gendry, last seen rowing (badly) to Kings Landing in series 3.
I'd love to go back but it's not in my hands.

Joe Dempsie
He admitted he couldn't swim or really row a boat, but as (potentially) the only surviving character with Baratheon blood in his veins, fans have been long hoping he will wash up on the shores and turn the tables on everyone.
But that was 3 three series ago and even actor Joe Dempsie doesn't know if he'll ever be back.
"I don't know, is the answer," he tells Nick Grimshaw.
"I wish I did but i'm as clueless as everyone else. I'd love to go back but it's not in my hands."
Although after the tail-end of season 6, we're backing Lady Lyanna Mormont to take it all, tbh.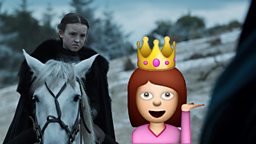 Credit: Game Of Thrones