Main content
Taking it to Chvrch: Lauren Mayberry's orchestral 'Miracle'
As a young girl growing up in Stirling, could Chvrches frontwoman Lauren Mayberry ever have dreamt she would one day define the opening moments of an entire TV channel?
On Sunday evening, to mark the launch of BBC Scotland, that's precisely what happened as Chvrches and the BBC Scottish Symphony Orchestra joined together to collaborate on the unique performance film Beginning.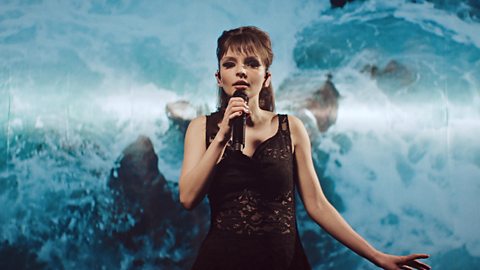 A new arrangement of Chvrches' hit track Miracle.
Behind the scenes
Once described by Dave Stewart as the punk rock Joan of Arc of pop, soprano Mayberry sang Miracle in front of specially filmed images of Scottish people, iconic places, and landscapes from across the country.
Arranger Paul Campbell and Chvrches' Iain Cook created the instrumentation that harmonised the song between the band and the 76-strong BBC Scottish Symphony Orchestra's contingent, which encompassing strings, woodwind, brass and percussion.
Cook said, "From a musician's point of view, getting to work with an incredible orchestra – and to hear our song arranged by a really talented orchestrator – the whole thing was appealing to us on many levels."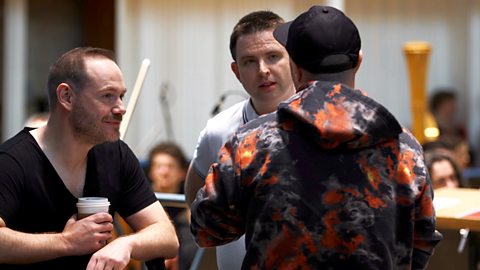 Iain Cook from Chvrches takes a look behind the scenes of their cinematic spectacle.
Latest features from BBC Scotland