Main content
About Tom Brook
Tom Brook has been the face of Talking Movies on BBC World News from the programme's first broadcast in 1999. He has presented every episode of the show since it first began.
Tom has reported extensively on cinema throughout his career. He has become one of the BBC's most authoritative voices covering cinema from the US.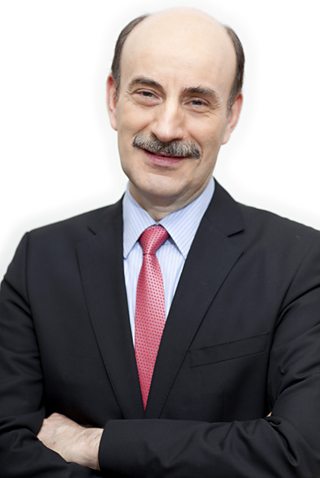 From 1985 to 1998 he was the US correspondent for the BBC's top cinema programme in the UK presented by Barry Norman on BBC One.
For the past 30 years he has attended nearly all the Oscar ceremonies routinely reporting live from the red carpet for major BBC news programmes.
On Talking Movies Tom has interviewed most of the top actors and directors in contemporary cinema. He has also sat down to hear from many of the late Hollywood greats.
In addition to Talking Movies, Tom also contributes as an entertainment industry reporter for a wide range of BBC news outlets in TV, radio and online – from the Today programme on Radio 4 in the UK to BBC America.
Tom joined the BBC in 1976 as a news trainee.
In 1978 he took on his first official BBC job as a producer on the Today programme.
In 1980 he was posted to the BBC's New York office to work first as a current affairs producer on radio and subsequently as a reporter.
One of the first major stories Tom covered in the United States was the shooting of John Lennon in New York on 8 December 1980. He was the only British correspondent to report live from the scene shortly after Mr Lennon was shot.
In addition to his work as a correspondent Tom has held positions behind the scenes at the BBC. He was Executive Producer of Ekran, BBC Persian's cinema review programme which was launched in 2009.
Tom was born in London and studied at Cambridge University where he received a BA in Economics. He has been living in New York for the past 30 years.
Favourite film: Citizen Kane – I've seen it several times. Still can't quite fathom how such a great film came to be made by director Orson Welles when he was only 25 years old.
First movie you ever saw: A 1963 British film called Summer Holiday starring Cliff Richard – I saw a clip of it the other day – it's a great period piece but totally unprofound.
Favourite moment in a film: When Ray Liotta and Lorraine Bracco walk into the Copacabana night club in New York in Martin Scorsese's movie Goodfellas. It was a pretty breathtaking tracking shot perfectly timed.
Best experience on Talking Movies: Visiting India to make a special programme on modern Indian cinema. It was inspiring to encounter the wealth of young movie talent and witness the bustling enthusiasm for cinema.
A bad experience on Talking Movies: Reporting live from the red carpet at the Oscars this year and wondering if I'd be able to say nominated best actress Quvenzhane Wallis' first name correctly as she moved into the interview position. I did get her name right but then totally mangled my second question to her.
On the future of movies: Hollywood needs to have a major rethink.
The big studio films have for the most part lost any spark of originality.
Periodically I'm pleasantly surprised and overall I'm optimistic – cinema is still a big growth business in many countries and it plays a major cultural role in bringing people together – and masses of talented young filmmakers are rising up the ranks.