Main content
How Birmingham became the Bhangra capital of the world
As Asian Network Live returns to Birmingham for a second year, international Bhangra artist Jaz Dhami and Asian Network's very own Captain of Bhangra, Dipps Bhamrah, tell us why the UK's second city is the Home of British Bhangra.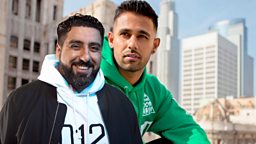 Dipps Bhamrah and Jaz Dhami
Soho Road - Focus for a musical community
WARNING: Third party content may contain adverts
It's not often that one street becomes synonymous with a whole musical scene, but that's exactly what's happened with Handsworth's Soho Road, a place which has been immortalised in one of British Bhangra's most famous tracks – Apna Sangeet's 1988 classic, 'Soho Road Uthey.'
I was a fly on the wall for my Dad's weekly Bhangra band rehearsals."

- Jaz Dhami
The road inspired not only Apna Sangeet and a young Jaz Dhami, but many more like them who were energised by one of the UK's most vibrant neighbourhoods. Apache Indian, Bally Sagoo and Hard Kaur, either lived or worked in the area. Local lads Bally, Bhota, and Jassi even named their group after Soho Road's postcode - B21.
Daytimers – Making live music accessible
In the 1980s, as disco parties became nightclubs, young British Asians whose parents may have disapproved of their children going out in the evenings, began to attend events during the afternoon.
"I was too young to go to daytimers, but luckily for me, my Dad (KS Bhamrah, lead singer of Apna Sangeet) snuck me in to my first ever gig aged seven! It was midday and The Dome in the city centre was absolutely rammed with teenagers and twenty-somethings who'd bunked from school or college to come and see their favourite Bhangra artists performing live on stage!" reminisces Dipps.
The daytimers became a national phenomenon, with school and college kids jumping on buses to get to the club, partying with their favourite Bhangra artists, before heading back home without a sign of where they'd spent their day.
It was these daytimers that gave British Asians the confidence, voice and identity that led to the mid-80s and early-90s becoming the golden age of live Bhangra music all over the world.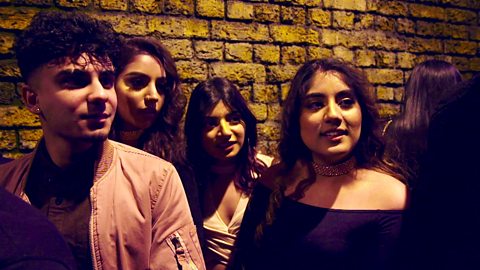 Today's Bhangra fans are passionate about the music and the connection to their roots.
Bhangra on TV – Reaching the masses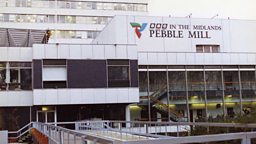 BBC Pebble Mill studios in Birmingham became an important platform for the likes of DCS, Heera, Alaap and Malkit Singh. "Seeing these Bhangra bands on national television made us feel so proud", says Dipps.
Seeing these Bhangra bands on national television made us feel so proud".

- Dipps
The integration of Asians into British culture led to a new sound being created by British-born artists such as Bally Sagoo, Apache Indian, The Sahotas, Achanak and Panjabi MC.
They all fused the music they heard in the streets of Birmingham (including reggae, rock and hip hop) with more traditional music they'd grown up with.
Asian Network Live - Recognising Birmingham's place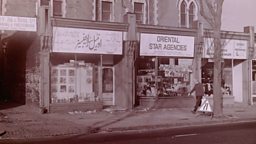 Record labels specialising in Bhangra like Oriental Star Agencies (established in 1966) and Moviebox (established in the early 90s) and studios including Frantic and Saint based themselves in the city. The demand for the music created in Birmingham meant the labels were exporting this British-Bhangra sound not only back to India, but to the rest of the world too.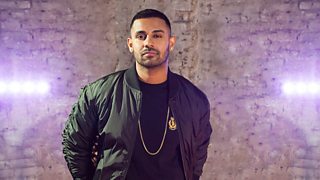 Jaz Dhami
Partly in recognition of Birmingham's global significance to the Bhangra scene, the BBC's Asian Network has based its main annual live music event in the city since 2018.
Jaz says: "I don't know if my love for Bhangra would've been the same if I hadn't grown up in Birmingham and had all these local influences like my dad's band Sangam, Balwinder Safri, Jazzy B, Bally and Bhota Jagpal and producers like Dr Zeus".
"Birmingham has shaped the sound of Bhangra for decades and I'm proud to be a tiny part of that. I'm so excited to be performing live on 2nd March at Birmingham Arena, 10 years from when my career began – it's like a homecoming!"

Dipps is also thrilled to be introducing Bhangra acts at Asian Network Live 2019 on the same stage that he saw his first Bhangra show in 1996!
The same highlights but for the larger screen - catch the schedule!

Top live performances and the best sounds from the Asian Network's annual music concert.

Performer Manni Sandhu picks his favourite anthems in celebration of Asian Network Live 2019

In celebration of Asian Network Live 2019, Bobby Friction plays the biggest Mickey and Jasmine bangers.

Don't miss this Asian Network Live Special mix from Jaz Dhami.