Main content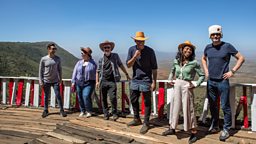 David Baddiel
David Baddiel is a comedian, writer, and television presenter who first became famous as one of the stars of The Mary Whitehouse Experience.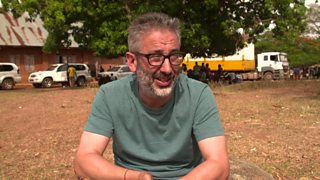 During his career, David teamed up with Rob Newman, and later Frank Skinner, earning him a place as one of the nation's best loved comedy personalities.
His recent work has included award-winning children's novels and documentaries for Discovery Channel and Channel 4, and this year his latest solo show will return to London's West End for a ten-week run. He has been a proud supporter of Comic Relief since the very early days.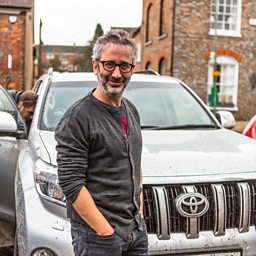 David on driving training day
Hugh Dennis
Hugh Dennis is a comedian, actor and writer loved for being one half of comedy duo Punt and Dennis, as well as his starring role as Pete Brockman - the long-suffering dad in hit sit-com, Outnumbered.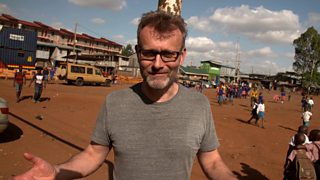 He's also been a regular panelist on the BBC Two satirical comedy show Mock the Week since 2005. Hugh has truly earned his Comic Relief stripes having been a star supporter for many years.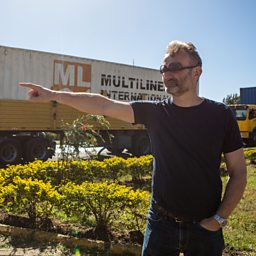 Hugh plans his route for the day's drive
Katy Brand
Katy Brand performed her first professional comedy gig in a London pub in 2004, before joining acclaimed sketch comedy troupe Ealing Live!, and touring around the country with her own show.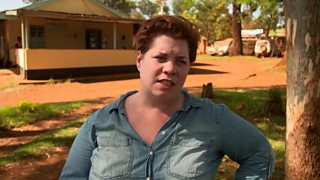 She won a British Comedy Award for her TV series Katy Brand's Big Ass Show in 2008 and has since written for and appeared in numerous films, TV programmes and radio shows.
She showed the ultimate support for Comic Relief in 2010 when she dressed up as Beyoncé', black leotard and all, to recreate the famous "Single Ladies (Put a Ring on It)" dance in front of eight million viewers, live on Saturday night TV.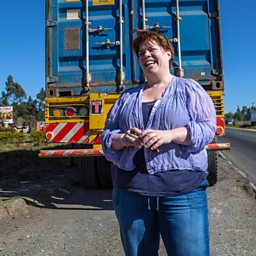 Katy gets ready to unload supplies delivered by the convoy
Michaela Coel
Michaela Coel is a poet, singer-songwriter and multi-award winning actress.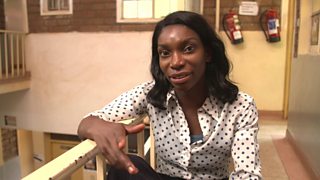 In 2016, she won the BAFTA for Best Female Performance In A Comedy Programme and Breakthrough Talent for the TV show, Chewing Gum.
A relatively new face in the world of British comedy, Michaela's a very welcome addition to the Comic Relief family of star supporters.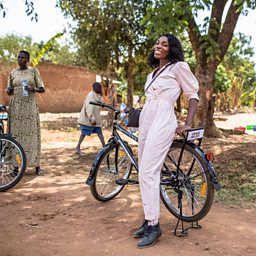 Michaela gets ready to try out the bike delivery
Reggie Yates
Reggie's career has seen him move from CBBC and Radio 1 to become an RTS award-winning investigative BBC documentary maker.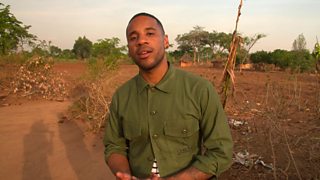 In his BBC3 programmes he has done everything from spending a week in South Africa's largest white squatter camp, to challenging far right nationalists in Russia, to spending time in a Texan jail and exploring racial-tensions in Ferguson.
Reggie is no stranger to seeing Red Nose Day cash in action having visited the slums of Kibera, Kenya for a life changing experience with Comic Relief in 2010.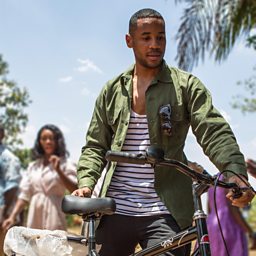 Reggie unloads the bike delivery for the Red Nose African convoy
Russell Kane
Multi-award winning comedian, presenter, actor and author Russell Kane is best known for his sell-out UK and international critically acclaimed stand-up shows.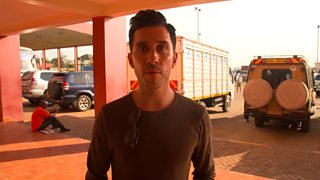 His notable TV accolade's include; BBC3's 'Stupid Man, Smart Phone' and host of three series of BBC3's 'Live At The Electric'.
He's been a big supporter of Comic Relief for many years, even taking to the dancefloor to recreate Beyoncé's 'Crazy in Love' dance live on national telly, back in 2011, all to raise cash and change lives.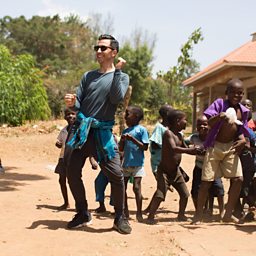 Russell dances with some locals