Main content
Tectonics 2021 Artist Profile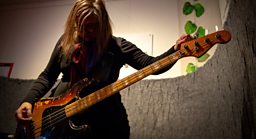 Cat Hope
Cat Hope is an Australian composer and musician whose practice engages low frequency sound, drone, noise, and improvisation. Her works have been performed at festivals internationally and broadcast on radio internationally.
She is a Churchill and Civitella Ranieri Fellow, and has undertaken composition residencies at the Visby International Composers Centre, Sweden, and the Peggy Glanville Hicks House in Sydney.
Her first monograph CD, Ephemeral Rivers, on Swiss label Hat [now] ART has seen Hope been called "one of Australia's most exciting and individual creative voices...a remarkable composer." (Gramophone UK, 2017).
Cat is the director of the new music ensemble Decibel, and her first opera premiered at the Perth Festival in 2019. She is also a Professor of Music at Monash University, Melbourne.
Read more about Cat Hope here.
Cat Hope - The Rupture Exists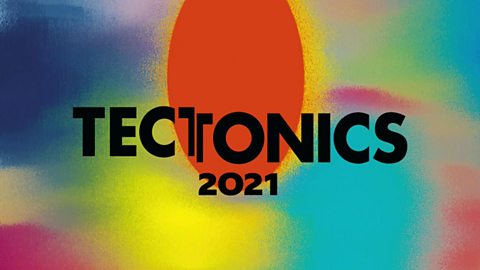 BBC SSO perform The Rupture Exists. Recorded in binaural sound.
The Rupture Exists
"The Rupture Exists" is designed for an online performance collaboration where latency is present.
Clouds of coloured dots intersecting with each other are impossible and chaotic, but proceed softly and slowly, signalling in an animated score. Performers try to be "together" by emulating each other's sounds, as synchrony is impossible. They perform with an electronic playback of low tones and white-noise designed to reflect both the invisibility, clarity and complexity of data clouds. Accuracy is a concept for one, not the group - sometimes this is exposed, but mostly, it resides in the cloud.
The title of the work is taken from Arundhati Roy's essay 'The Pandemic is a Portal' (2020), which examines the possibilities of the major upheaval we experienced last year.
'The Rupture Exists' Visual Score