Main content
Bold, brave, empowering: The films of Antonia Bird
11 May 2016
The premature death of Antonia Bird, aged only 62, deprived the British TV and film industry of one of its boldest and most uncompromising talents. Bird made a career out of tackling uncomfortable social truths head on in her films – and by empowering her collaborators. And yet, during her lifetime, she never seemed to receive her just acclaim. Now, with a new documentary about her career, From EastEnders to Hollywood: Antonia Bird, airing on BBC Four on Sunday 22 May, and a retrospective of her films at the BFI, that looks set to change. DANNY LEIGH looks back at her impressive body of work.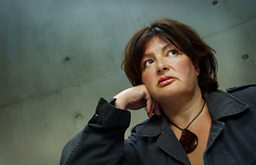 Antonia Bird, photographed on the release of Hamburg Cell, her Channel 4 drama about the 9/11 attacks. Photo: The Independent/REX/Shutterstock.
For anyone who loves films there's a bittersweet pleasure in the underrated classic, waiting patiently for re-discovery.
Antonia Bird's subversive marvel Ravenous is a prime example. Starring Robert Caryle and Guy Pearce, released (barely) in 1999, it's a story of cannibalism among 1840s US soldiers in the brutal grandeur of the Sierra Nevadas.
While there were awards and praise while she was alive, it's only now they're being seen for what they really were
It's an electric Western thriller; it's also a fantastic comedy; it's also a bloody satire on capitalism.
It shouldn't have worked, and it worked beautifully, and it sank without trace, abandoned by its distributors as too hard a sell.
The woman who made it, British director Antonia Bird, was underrated too. There's no pleasure to be had at all in that.
Bird died in October 2013. She was 62, far from an old woman. She left behind a huge number of brave, provocative films.
But while there were awards and praise while she was alive, it's only now they're being seen for what they really were: not just isolated fragments but a lucid body of work, made by someone who pinballed between TV and cinema and remained herself throughout.
Yet Bird was a product of the theatre. The daughter of a "very unsuccessful" former actor, as a girl she took to the stage herself. And she was good, reputedly, at least when she could control her chronic stage fright. In the end, she chose to direct.
Her terror of performance – she once said it was so bad she couldn't see onstage – might have been the making of her, giving her an empathy for actors that meant most of them gave her the performances of their careers.
The plays she directed in the ferment of the 1970s exist now only in photographs and the memories of those who saw them at the innovative Royal Court Theatre, that famous sore thumb in London's Sloane Square.
But Bird wanted more. Not more money but more people: a bigger audience to who to say things of importance. To her, that was the point.
Now, 31 years after its launch, it's easy to be blasé about the risk that EastEnders represented. But to succeed it needed a rare kind of director, able to chew through the workload of a soap while bringing craft and sympathy to stories about ordinary lives. Bird was made for it.
Joining the programme from the start in 1985, she excelled. The episodes she directed included the one that cemented the show's place in British life: the groundbreaking Christmas Day two-hander between Den and Angie Watts... "This, my sweet, is a letter from my solicitor..."
Working with Antonia Bird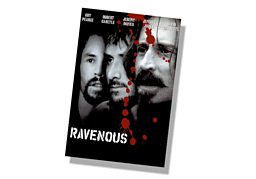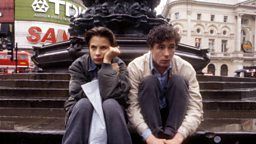 Katie Hardie and Aidan Gilllan in Antonia Bird's study of homelessness in the 1993 drama, Safe.
After breaking out on her own, there was another TV landmark. 1993's Safe was a story of homelessness on the streets of London; it was politically vital, confrontationally raw.
Safe was a story of homelessness... it was politically vital, confrontationally raw
That didn't happen by accident. She and her young cast immersed themselves in the world of the film, putting real life experience on the bones of the script to create an incendiary piece of filmmaking.
And filmmaking it was. Though Safe aired on TV, Bird had a real cinematic vision. Director and actress Kate Hardie was among the cast; for her, working with Bird was revelatory: "Antonia created gangs – powerful, empowered, passionate gangs of cast and crew. I always say her sets were places where the cast and crew were kings and the producers looked a bit scared."
That she then moved to the big screen was no surprise. What was – though less to those who knew her – was how she stayed true to her own spirit even on the treacherous terrain of the movie business.
Her first film was Priest, made in 1994, the story of a Catholic cleric tormented by his sexuality. Fierce but nuanced too, filled with memorable performances, it was Bird all over: human drama and a social conscience, perfectly in sync.
Even better was Face. By the end of the 90s, Britain would be awash with gangster films, most of them plastic. Bird not only got there ahead of the pack, she did so with immeasurably finer results, telling the story of a world-weary ex-communist (played by her friend Robert Carlyle) caught up in a heist.
At the time, it called to mind the hard-bitten British crime movies of the 50s while still feeling utterly contemporary. Today it stands as a document of a disappeared London wrapped in a bristling thriller.
And then came Ravenous. On screen, the film had a surprise around every corner: funny and terrifying, often in the same moment, as life-affirming as an action movie.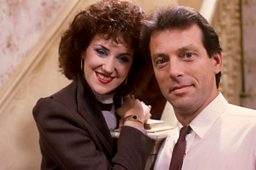 Leslie Grantham as Den Watts and Anita Dobson as Angie Watts in EastEnders, 1986. Bird directed the Christmas episode that saw the programme's popular couple divorce.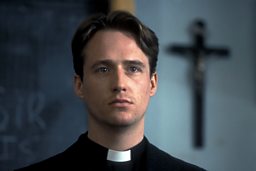 Linus Roache in Priest, written by Jimmy McGovern and directed by Antonia Bird.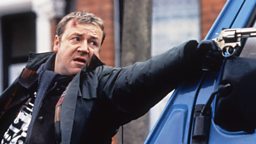 Ray Winstone as Dave in Antonia Bird's 1997 heist film, Face.
In the new documentary about her life, filmmaker Mark Cousins points out one audacious, out-of-nowhere shot as a character falls silently through trees in a fight scene. There, Bird seems to toy with time itself.
What you would never have guessed watching was that she had been hired as director just a week before filming, inheriting a deeply troubled production from which the first director had walked out.
She made wonderful films, after all. But there is also the feeling they were forgotten too quickly
Between the trials of making it and seeing it cut adrift, Bird pulled away from cinema after Ravenous. It was cinema's loss. Returning to TV, there was another decade of accomplished work in projects like The Hamburg Cell, a study of the men responsible for 9/11.
The last thing she made was, fittingly, another landmark of recent British television, The Village; she was the principal director for its acclaimed first series.
So why is there a sense of frustration looking back at her career? She made wonderful films, after all. But there is also the feeling they were forgotten too quickly, and that she should have had a shot at bigger things.
Why didn't she? The question spotlights different suspects. It's hard not to see the parallels with the great Alan Clarke, whose relationship with the small screen pigeonholed him as "just" a TV director.
Again like Clarke, there was a political charge to her work too; unlike him, there was also the hurdle of being a woman in film. "Women nearly always get perceived as a risk when funders are considering their projects," Kate Hardie says. "Add to that Antonia being passionately political and always sticking to her guns, and you can see why perhaps her ride wasn't easy."
The history of British film doesn't have so many virtuosos it can be casual with a talent like Bird. Her friends speak of a woman whose memory still inspires them. "She had unshiftable integrity," Hardie says. "Non-negotiable beliefs about how things are best done."
The rest of us? We have her films.
The documentary Antonia Bird: From EastEnders to Hollywood will have its premiere on 12 May 2016 as part of the BFI's retrospective season, The Woman Who Kicked Down Doors: The uncompromising films of Antonia Bird. It will be broadcast on BBC Four on 22 May 2016 at 21:00.
Extract: Bird directs The Village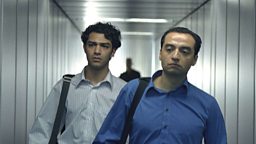 The Hamburg Cell. Bird's hard-hitting drama told the story behind the 9/11 terrorist attacks. Image courtesy of Channel 4.
Arts highlights on BBC iPlayer
Watch 12 mesmerising performances from Dancing Nation, a sampler of UK dance in all its forms.

Chizzy Akudolu presents a new collection of dramatic short films.

The Oscar-nominated actress gives a singing masterclass.