Main content
Welcome to the micro:bit - Hack your bedroom activities
Learn to hack your bedroom with Amy Mather
Digital Girl of the Year 2013 Amy Mather has a set of exciting video tutorials and worksheets on several fun projects to customise your bedroom using the BBC micro:bit.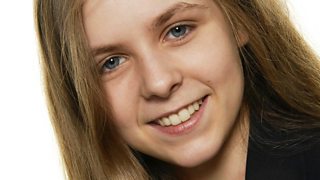 Featured in the Welcome to the micro:bit Live Lesson, the projects include a playable keyboard painting, a constellation painting complete with twinkling stars, and a bedside lamp that turns on automatically when your room gets dark.
Watch Amy's videos below or use the worksheets for step by step guidance on how to go about the projects.
Health and safety: These videos and projects feature soldering. The Design & Technology Association advise schools to base their practice on the recommendations of the British Standard Code of Practice for D&T, BS4163:2014. More specific information can be found on their FAQ. The BBC is not responsible for the content of external websites.
Worksheets, hex files and Python scripts