Main content
Late Junction Albums of the Year 2018
As we wave goodbye to 2018 it's once again time to take stock of the year in adventurous music. Late Junction spent the year crossing the length and breadth of musical extremes to bring you the cream of the crop in sonic experimentalism.
Now, after much deliberation, CD-swapping and brow-furrowing in the office, we present the best albums of the year as nominated by the Late Junction team.
Ambrose Akinmusire – Origami Harvest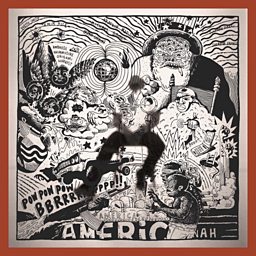 The trumpeter who featured on Kendrick Lamar's DAMN presents a politically-engaged chronicle for today's America on his fourth album for Blue Note. It was chosen by presenter Max Reinhardt who says: "This album is major league, it's an ambitious, complex and brilliantly executed work of art which took my breath away on first hearing. It was written in response to a commission from Manhattan's Ecstatic Music Festival and St. Paul's Liquid Music Series who asked him to bring his craziest idea to life.
"He chose this project which was about 'putting things that are seemingly opposite right next to each other.' Here he collaborates with contemporary classical ensemble the Mivos Quartet, art rapper Kool AD, drummer Marcus Gilmore and Sam Harris on keys to bring together deconstructed hip hop, contemporary classical, far left field Jazz and spoken word.
"Ambrose's explanation of the title takes you straight to one of the key elements of the album: 'Origami refers to the different ways black people, especially men, have to fold, whether in failure or to fit a mould. Then I had a son while writing this album and I thought about these cycles repeating: Harvest.'"
Gazelle Twin – Pastoral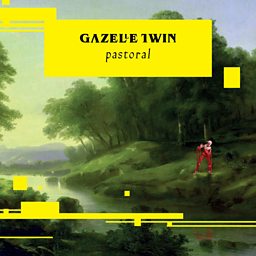 Experimental electronic artist Gazelle Twin satirises the attitudes of rural Britain in the wake of increased nationalist sentiment over the last few years. It was chosen by lead producer Alannah Chance who says: "It's been a year of national upheaval but for me this is the only album this year that perfectly sums up the sort of anxiety-inducing times we are living in.
"It was written after moving to the countryside and captures the feelings of dislocation and claustrophia she felt living there post-Brexit. For me this album proves that protest music doesn't need to be an explicit call-to-arms. It can take the form of frenzied electronics and deconstructed choral pieces; processed recorder solos and leering Punch and Judy voices; football hooligans and hymns. An impressive response to the violence simmering in the tea rooms of Britain."
Lisa O'Neill – Heard a Long Gone Song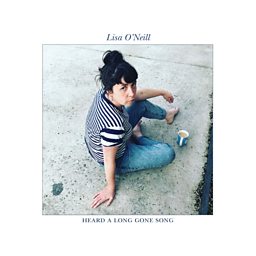 The fourth album by Irish folk singer and songwriter Lisa O'Neill, which combines traditional songs and original material, is delivered in her trademark hard-hitting, unvarnished vocal style.
Chosen by presenter Verity Sharp who says: "Lisa is a singer from County Cavan with great integrity and power. When you see her live she has a brilliant sense of humour and knows how to hold the crowd. On this record she also has a fantastic band behind her, not least the singer Radie Peat from Lankum. It's an album that holds you from start to finish, you don't want to miss a word."
Eric Chenaux – Slowly Paradise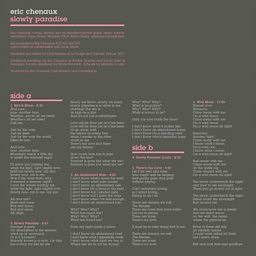 A former mainstay of the Toronto DIY scene, the guitarist and composer Eric Chenaux's latest album weaves dreamy guitar improvisations with lullaby vocals. In an interview with The Quietus he said: "I'm not interested in what musicians do, I'm interested in what listeners do... That's where music happens."
Chosen by presenter Nick Luscombe who says: "I've got so many favourite albums of 2018, but this record has totally captivated me like no other this year. It seems to exist in a drifting dimension all of its own. Each song gently collides melodies with improvised instrumentation which push and pull, but ultimately guide the listener to a place of calm.
"I'm really not sure how this works, but somehow this is one of the most grounding of records. In my admittedly not very organised record collection, Slowly Paradise is now filed comfortably alongside favourite early-to-mid-70s albums from artists like John Martyn, Terry Callier and Joni Mitchell, and much like those masterpieces, I know for sure that this will be a collection of tracks that I'll be going back to time and again."
Tashi Wada with Yoshi Wada and Friends – Nue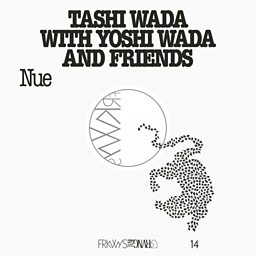 The first recorded collaboration between legendary Fluxus composer Yoshi Wada and his son Tashi Wada which also features contributions from Julia Holter and Corey Fogel.
It is the choice of presenter Jennifer Lucy Allan who says: "I have done a lot of writing and editing this year, and for that I needed huge, durational sounds. This record was on heavy rotation, from the RVNG Intl FRKWYS series, (where they team people up for new collaborations). Nue has an all-star cast with Tashi Wada and his dad, Yoshi Wada at the helm.
"I love both of them, Yoshi is the master of all-encompassing pipe drones, and Tashi has an ear for timbre, pace, and layering. The combination means the world falls away when I listen to this, and it might sound silly, but it feels spiritual, like these sounds come encoded with mantras in a secret language, laid to tape just for me."
Tyshawn Sorey – Pillars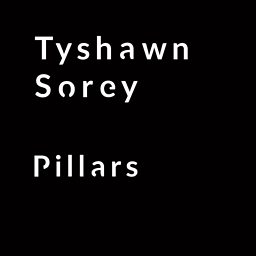 This boundary-pushing work, which spans over four hours, sees composer, conductor and multi-instrumentalist Tyshawn Sorey lead an octet through atmospheric, far-ranging movements.
the album is chosen by exec producer Peter Meanwell, who says: "From the four-minute opening drum roll to the final note over three hours later, this is Tyshawn Sorey's musical vision writ large. Navigating the borders between composition and improvisation, this octet shifts between the explosive and the sublime, restructuring notions of time along the way."
Tirzah – Devotion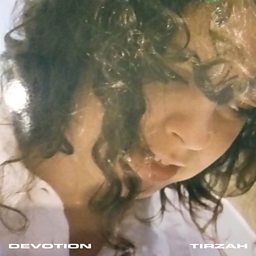 South-London "Post R&B" artist Tirzah conjures the hazy realities of long-term relationships and domesticity on her debut album Devotion, produced by her long-time collaborator and childhood friend Mica Levi, with guest artists such as Coby Sey.
It was selected by exec producer Joby Waldman who says: "I was blown away by Tirzah this year and her really unique and personal album. The intimacy of her lyrics, her understated delivery and the production care of Mica Levi creates a new kind of R&B without the affectation and ornamentation we normally expect in this genre. She's amazing live too – see her if you can in 2019!"
Stefan Schultze – System Tribe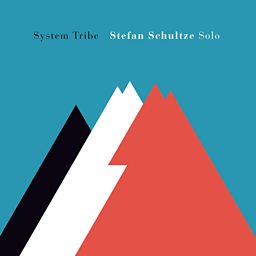 In equal terms angular and tender, German composer and pianist Stefan Schultze's debut album as a soloist is a futuristic expedition into minimalism. It was chosen by producer Chris Elcombe who says: "I'm a sucker for prepared piano and this particular album makes me think about performing open-heart surgery on a grandfather clock, in a good way! It's not a novelty though – this is serious, beautiful music from one of Europe's most original jazz musicians."
Gaika – BASIC VOLUME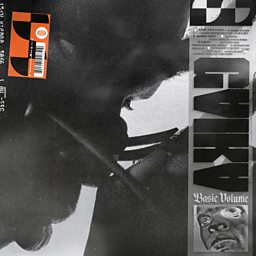 Brixton-raised artist Gaika lays dystopian dancehall, hip-hop, and R&B over dark soundscapes in his debut album on Warp. This was chosen by producer Becca Gaskill who says: "Gaika's debut album Basic Volume extends beyond the grime, house and dancehall music of his youth. He expands traditional forms with stormy atmospheres, samples of preaching pastors and cutting lyrics that challenge the status quo.
"Aware of the past and unimpressed with the present, Gaika brilliantly captures the continued feeling of displacement amongst his generation of Caribbean diaspora during the year of Brexit and the Windrush anniversary."
Tropical F*ck Storm – A Laughing Death in Meatspace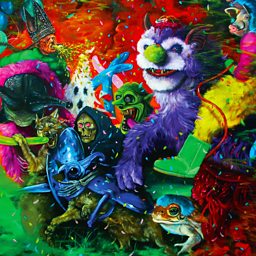 This is the debut album from an experimental rock project led by Gareth Liddiard and Fiona Kitschin, a Melbourne-based duo on hiatus from their band The Drones.
It was chosen by producer Jack Howson who says: "It's easy to cultivate a slight layer of crust over your ears while trawling and listening out for new music for Late Junction, and this record performed a form of surgery on my hearing, waking it up with humour, hyperverbosity, and throwaway, feral sounds.
"I wasn't previously familiar with the term 'meatspace', which is apparently what engineers in Silicon Valley derogatorily call physical reality. This is essentially an anti-technology concept album about the apocalypse we're all living through."
SOPHIE – OIL OF EVERY PEARL'S UN-INSIDES
Out in June on Transgressive, this is the debut album from Scottish producer SOPHIE. She first came to fame while on PC Music and this album epitomises that knowing, post-modern take on pop which the label become known for.
Chosen by assistant producer Katie Callin who says: "The glitchy clanging bass line of Faceshopping has been stuck in my head ever since February when it came out. I love how unpredictable and disorientating this album is and how it feels both artificial and authentic. It also bangs."

New sounds on Radio 3
Elizabeth Alker with music by an exciting new generation of unclassified composers and performers.