Main content
Disabled Access - 6 Music Festival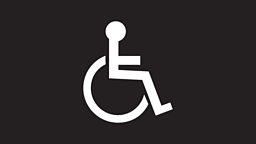 BBC Radio 6 Music Festival is a city based festival which, for 2019, takes place in 4 venues across Liverpool. Please be aware that each venue has varied levels of disabled facilities and accessibility. Please see individual event pages to see a summary of what is available at each venue. We do our best to make 6 Music Festival one of the most accessible festivals possible and it's important you tell us what your needs are so that we can make sure we can meet them.
Buying Tickets
BBC 6 Music and its venue partners are pleased to provide a range of adjustments to meet disabled customers' needs and also operate a free essential companion ticket scheme for disabled customers.
Tickets for 6 Music Festival 2019 are now on sale - please buy a standard ticket to the event online and then apply for the companion ticket and/or access to our facilities through the registration form found below.
You will also be able to call TicketWeb on 0800 988 4440 via their access booking line to purchase tickets by phone but please note you will be unable to purchase them until 10am on 28th February. This number is free of charge.
Venue-specific information & tickets
For general information on ticketing and accessibility please contact us directly: access@farandbeyondevents.co.uk
Registration Form
Documentation
All applications require supporting documentation as evidence of disabled access requirements. This is mandatory in order for applications to be processed. This information helps us plan to best meet your access requirements.
Please include one of the following with your completed form:
● DLA/PIP letter or equivalent
● Medical professional's letter
● Blue Badge - Not sufficient if applying for a PA/Carer ticket but adequate for parking only requests
● D/deaf or blind registration
● The CredAbility Access Card
● If you have none of the above please get in touch for further information
All documentation is kept secure and destroyed securely after processing.
Registration Deadline
All registration forms need to have been completed and returned in full via email to access@farandbeyondevents.co.uk with all relevant supporting information within 7 days of purchasing your ticket.
The final deadline for confirmation is Friday 22nd March in order to ensure we are able to meet your needs. Please bare in mind space is limited and seating is allocated on a first come first served basis.