Main content
Portrait of a city: 150 years of photographing Derby
23 March 2017
Since 1867 the W.W. Winter photographic studio has been serving the Midlands city of Derby. During this astonishing 150 year history, it has documented the changing face of the city and its citizens. As part of the FORMAT photography festival, they open their archives.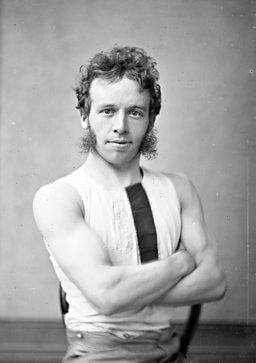 Portrait of a sportsman
Striking and unusual image of a member of the Derby Rowing Club in his sporting attire, c 1900.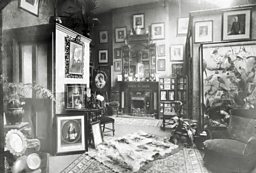 Winter's first-class waiting room
The waiting room c. 1906. A number of the framed images depicted in this image survive in the Winter's collection. It is hoped that funding can be found to restore the room to the condition shown in the photograph.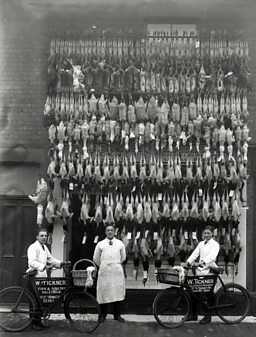 Preparing for the Christmas feast
Christmas display outside the premises of the W. Tickner Fish and Poultry shop on St. Thomas Street, Derby prior to the First World War.
The W.W. Winter archive project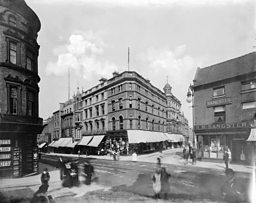 St Peter's Street
View across St Peter's Street, which was one of the principal shopping streets of Derby during the Edwardian era.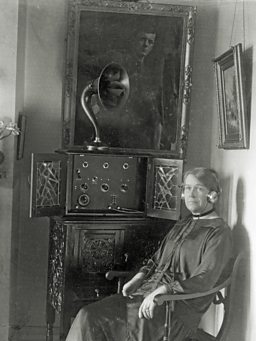 Listening to the radio
A domestic interior, showing Mrs W. M. King, wife of one of the owners of Winter's studios, listening to a three-valve wireless c.1923.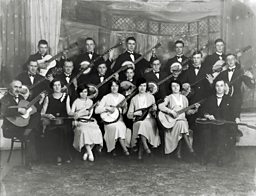 Group portrait of musicians
Musical group in front of a painted studio backdrop at W.W. Winter's studio c.1920.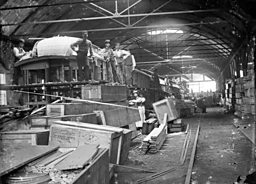 Derby the railway city
A unique photograph of American Pullman cars being assembled at Derby in 1874 for use on the Midland Railway. The construction of railway rolling stock has a legacy in the city dating back to the 1840s.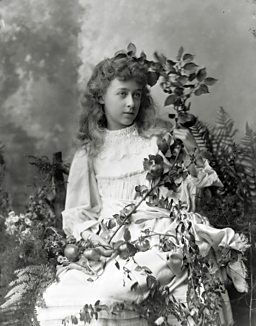 Posing for the camera
Edwardian studio portrait of a young girl surrounded by foliage and garlands of apples and tomatoes. The photo may have been taken as an entry for a photography competition.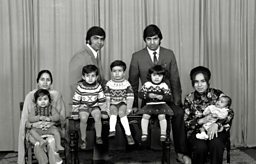 Photographing the family
Family group pose for a portrait taken at Winter's studio in the 1970s.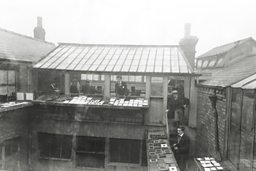 Behind the scenes at W.W. Winter
Winter's daylight photographic studio c.1910. Photographic prints were made by exposing the negatives to sunlight before electrification made modern photography developing laboratories possible.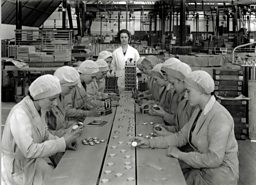 Women at work
Girls packing and performing quality control checks on 'Snowfire' cream and powder at the F. W. Hampshire Ltd cosmetics factory in Derby during the 1930s.
All photographs courtesy and copyright of W.W. Winter Ltd.
People, Places and Things: Photographs from the W.W. Winter Archives is on at the Derby Museum and Art Gallery from 24 March to 11 June 2017. It is part of FORMAT, the UK's largest photography festival, which runs from 24 March to 23 April 2017.
From iconic moments of World War One to the polarising work of Martin Parr... take the quiz.

Britain in Focus presenter Eamonn McCabe on the football match where everything changed

Photographer Dennis Morris on capturing the punky reggae party in the late 1970s