Main content
Between the Covers: Our guests' favourite reads of all time
16 October 2020
BBC TWO's brand new book club Between the Covers has started and will continue through Autumn 2020. Each week, Sara Cox invites her guests to share their favourite reads of all time. Which titles did they pick this week?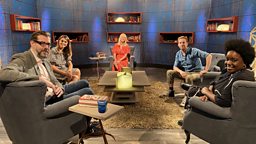 Sara's guests in episode two are Richard Osman, Ellie Taylor, Ricky Wilson and Lolly Adefope.
The BBC's new book club is open!
Between the Covers is a new programme designed to bring the nation together through a shared love of reading. Each week, four guests from the worlds of literature and entertainment reveal the books they treasure as their all time favourites.
We'll be revealing their choices here over the forthcoming weeks.
We'd love you to read along & join our book group each week. On the show we wax lyrical about dozens of books old, new & somewhere in between so be prepared for your to-read pile to grow rapidly!

Sara Cox
Episode two

Life After Life (2013) by Kate Atkinson
Chosen by Richard Osman
A young girl at the dawn of the 20th Century is given the chance to live her life over and over until she gets it right.
Richard says: "I think Kate Atkinson is an extraordinary writer. This book takes you through the whole of the 20th Century via someone who keeps dying and being reborn. She writes so beautifully and movingly and I've yet to meet anyone who didn't read it and just say 'that's an extraordinary book'."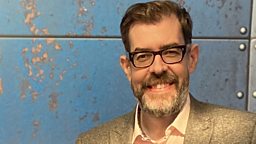 Presenter and novelist Richard Osman

Born Standing Up: A Comic's Life (2007) by Steve Martin
Chosen by Ricky Wilson
Comic Steve Martin explains why he was drawn to stand-up - and why he walked away - in his inspiring autobiography.
Ricky says: "This changed the way I am on stage. It was a revelation. After I read it, I went on stage that night and found myself performing in a totally different way. I really think it's the ultimate self-help book."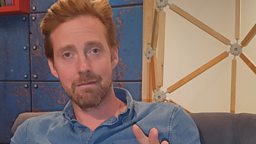 Musician Ricky Wilson

Harry Potter and the Philosopher's Stone (1997) by J.K. Rowling
Chosen by Ellie Taylor
Young orphan Harry Potter is forced to sleep in a cupboard under the stairs, until a mysterious visitor whisks him away to Hogwarts School of Witchcraft.
Ellie says: "I just love this series. I was an early adopter because my mum was a librarian and brought the first one home quite early on thinking I'd like it. I've always enjoyed alternative worlds and I find this one so immersive. If I'm going through a stressful time it's this series I return to for comfort."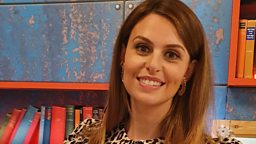 Comedian Ellie Taylor

The First Bad Man (2015) by Miranda July
Chosen by Lolly Adefope
Cheryl's world is thrown upside-down when her bosses ask if their 21-year-old daughter can move in with her, in a novel that explores many kinds of love and lust.
Adefobe says: "Amanda July is a genius. She writes really strange and intriguing female characters. These women don't fit into any stereotype. Just when things get really odd and you think it can't get odder, it does! Such great life observations."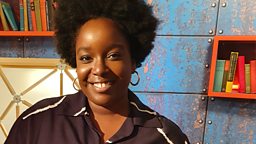 Actress and Comedian Lolly Adefope
Episode one

Americanah (2013) by Chimamanda Ngozi Adichie
Chosen by Sara Pascoe
A Nigerian couple are reunited in their homeland after spending years on different continents.
Sara says: "The characters are all brilliant. It deals with race, which seems particularly relevant at the moment. I've never been to Nigeria but it paints such a vivid picture."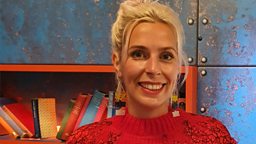 Author and comedian Sara Pascoe

Tales of the City (1978) by Armistead Maupin
Chosen by Tom Allen
A naïve young secretary arrives in San Fransisco in 1976, and stumbles into a new world of laundromat lotharios, pot-growing landladies and cut throat debutantes.
Tom says: "Growing up there weren't any role models for the queer experience. If there was a gay character it was all about men being queer bashed. They didn't make you feel inspired or proud. This book was the first time I had a reference to people living happily as gay people and outsiders."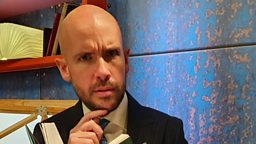 Comedian Tom Allen

Hangover Square (1941) by Patrick Hamilton
Chosen by Sophie Ellis-Bextor.
In the grimy pubs of 1930s London, a frustrated man lets an infatuation go too far.
Sophie says: "There's a lot of dark humour in this novel. It's a proper thriller and it's quite dark and bleak but it's still funny. The descriptions of the characters really stayed with me afterwards. It's a real page turner."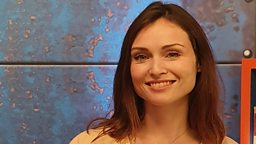 Musician Sophie Ellis-Bextor

The Iliad (est. 762 BC) Homer
Chosen by Phil Wang
Homer's account of the Trojan Wars has inspired centuries of poets and novelists.
Phil says: "t's a lot of fun! It's an epic poem… I recommend the English translation. It's got fighting - all poems should have fighting! It sounds naff to say it but it's basically The Avengers – Apollo comes down and he fires a bunch of arrows and then Athena comes down and kills him! It's really accessible!"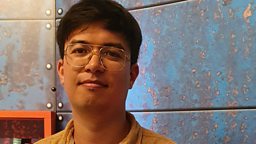 Comedian Phil Wang

For more Between the Covers recommendations...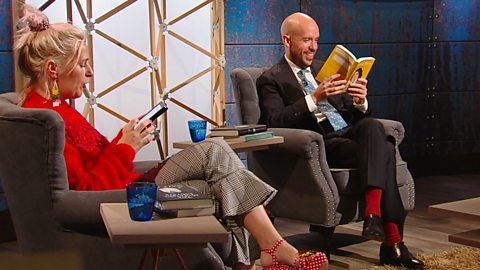 Sara Cox asks her guests to share their funniest book recommendations.