Main content
Game of Thrones: Maisie Williams calls up Kit Harington a.k.a. Jon Snow on Radio 1
26 May 2016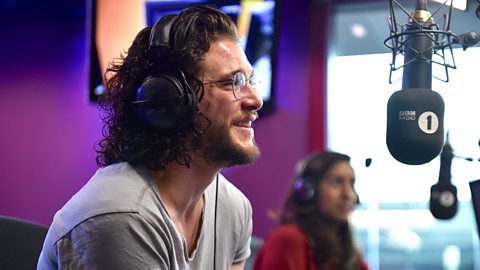 Kit speaks about lying on the Jonathan Ross Show and gets a call from Maisie Williams.
We (still) know nothing
Kit Harington came in to the Radio 1 Breakfast Show to chat to Grimmy about the fate of Jon Snow and ...well, not answer your questions.
It's not what you know though, it's who...
A very special listener tore back from her gym session to get on Line 1 and chat to Kit. Maisie Williams, aka Arya Stark, took the opportunity to organise their next night out live on air!
Maybe he does know SOMETHING? Or does he?