Main content
The Somme Live Lesson - Presenters and guests
Lucy Siegle - Presenter
Lucy Siegle is a reporter and consumer expert on The One Show on BBC One.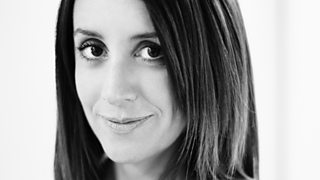 She has reported live from the RNAS Culdrose Control Tower as the Olympic flame arrived in Britain, chatted with expectant mothers live from a maternity ward and reported on the introduction of plastic bag charges in Wales.
When she's not reporting for The One Show, Lucy can be found writing for the Observer and Guardian newspapers as their ethical living correspondent.
Lucy says: "As part of the cast of BBC Learning's WW1 At Home tour, I got to go all around the UK and hear the incredible accounts of family and town history around the Great War. I also got to interview Kate Adie live on stage in several locations, including her hometown of Sunderland."
"The history of women during this era and how they turned their hands to everything, from railway engineering to the postal service was mind boggling. I was also prompted to do a bit of digging in my own family history. I'm missing a few pieces of the jigsaw, but I have one great grandfather from rural Cornwall, who enlisted pretty much the day the conflict started (in July) and two grandfathers - one from Northern Ireland who faked his age by two years to enlist and was sent to the front, and one, Robert Glennon from Southern Ireland who joined the Connaught Rangers and who was shot (but survived). My mum, an artist, once did a piece focused on the bridge he sheltered under before German soldiers rescued him and took him to hospital."
"Ultimately these three all returned; although in Robert's case his injuries led to an untimely death. So many did not. One of things that continues to fascinate me is that so many young men of different nationalities and backgrounds paid the ultimate price for our freedom. It raises a lot of questions doesn't it?"
Ben Shires - Presenter
Ben Shires is a TV presenter and comedian.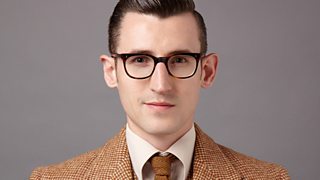 You might recognise him as the presenter of CBBC's MOTD Kickabout and Officially Amazing.
He has also appeared on major CBBC programmes including Sam and Mark's Big Friday Wind Up and Hacker Time.
Ben is a stand-up comedian when not on television, and his podcast The Dave Weekly has won multiple comedy podcast awards, including a Loaded LAFTA and iTunes best new podcast.
Dan Snow - Guest
Dan Snow is a broadcaster and historian, with a double first in History from Oxford University.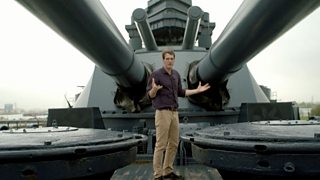 He was born and raised in London, and originally started presenting military history programmes with his father, Peter Snow. Their series, Battlefield Britain, won a BAFTA award.
He has presented several history programmes for the BBC, including Locomotion: Dan Snow's History of Railways, Empire of the Seas: How the Navy Forged the Modern World, Dig WW2 with Dan Snow, Dan Snow's Norman Walks, Armada: 12 Days to Save England and Battle of Jutland: The Navy's Bloodiest Day.
Paul Farley - Guest
Paul Farley is a broadcaster and author of four collections of poetry.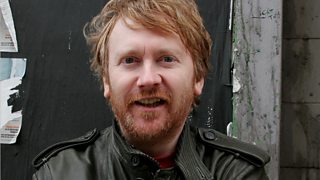 Born in Liverpool in 1965, he now lives in north Lancashire and is Professor of Poetry at Lancaster University. Paul has received widespread acclaim for his poetry, including the Whitbread Prize, the Somerset Maugham Award, the Cholmondeley Prize, the E.M. Forster Award and the Sunday Times Young Writer of the Year.
From 2000 to 2002, he was poet-in-residence at the Wordsworth Trust in Grasmere, and has made many programmes with the BBC on art, landscape and literature, including Auden: Six Unexpected Days, The Larkin Tapes and Children of the Whitsun Weddings.
Edgelands, his non-fiction book co-written with Michael Symmons Roberts, was serialised as a Radio 4 Book of the Week in 2011.
A Fellow of the Royal Society of Literature, he also presents BBC Radio 4's contemporary poetry programme The Echo Chamber.
Lee Armstrong - Guest
Lee Armstrong is an actor best known for playing Albert Narracott, the lead character, in National Theatre's War Horse.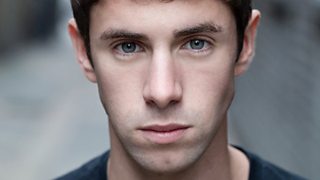 His other theatre credits include The Odyssey: Missing, Presumed Dead with the English Touring Theatre, Talk Show with the Royal Court Theatre, Brilliant Adventures with the Royal Exchange Theatre and Events While Guarding The Bofors Gun with Finborough Theatre.
You might also recognise him from roles on Coronation Street, Midsomer Murders, Inspector George Gently and Doctors.
Lee says: "I became interested in World War One when I was very young. The first time, I think, was probably at school when a teacher showed me archival images. I found the images of the men and landscapes fascinating. I felt, compared to other photos or painting of war that I'd seen before, there was something particularly other-worldly - almost hellish - about these images. The hard-faced, soulless and tired men. The wasted landscapes, the discarded bodies hanging on barbed wire or lakes of mud and water where forests once stood."
"World War One seemed to represent to me what happens when humans are at their worst and most destructive. I guess seeing those images made me interested because it scared me, and that was before I was old enough to really comprehend the statistics. I was fortunate to play the part of Albert Narracott in the National Theatre's production of War Horse, a play that looks at the affect of World War One on a nation but then narrows in on the effects on a village, then a family, a boy and a horse."
Find out more about the lesson's content and activities on our Somme Live Lesson page.

A collection of history content from across the BBC, ranging from Shakespeare and Florence Nightingale to Queen Elizabeth II.

Find a wealth of study resources online on KS3 History with BBC Bitesize.