Main content
BBC Fresh Profile: Alessandro Leonardi
Film-maker Alessandro Leonardi talks about what inspired his short film Generation In Transit
Alessandro Leonardi explains how his own experiences as a young foreigner living in London inspired him to shoot his film.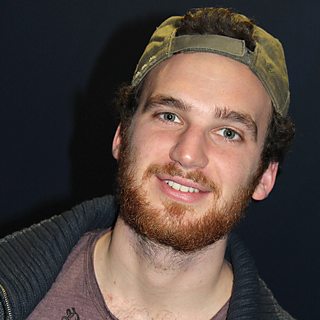 Why did you pick this subject for Fresh?
I picked this subject because as a foreign youngster in London I am looking for a better understanding of British people and culture. I loved the metaphor of travelling in the Underground next to other young people like me and sharing the journey while talking about aspirations and directions for the future, about where they are going in a broaden sense. Doors open and close.
What motivated you to make this film?
I was motivated by the need of seeking a link between every young people in London, albeit very different from each other. The London Underground is simply the best place to be in order to have this variety of people and answers. But at the end of the day, my interviewees share the some moment of transition. Most of them love travelling and being world citizens. Some others have lost the direction. But they are all in the some train.
What camera did you use to shoot this film?
I used my Canon 60D on a monopod, a zoom mic and a radio mic.
Who/what inspires you?
The incredible cinematic and stimulating environment of the Tube inspired me. Nobody in particular.
What are your plans for the future?
My plans for the future are doing what I enjoy the most and make a living with it, that means filming. I am really ambitious and I want to change the world with my movies or at least change things for the better. Literally. This is not a cliché.
What is the most important thing you have learned so far?
I have learned that if you want to accomplish your targets you have to work hard. In my case, I love my job. Therefore, life is easier.
Generation in Transit explores the hopes of travellers on the London Underground.