Main content
Announcing the 2017 Award shortlist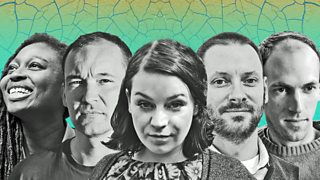 Now celebrating its 12th year, the BBC National Short Story Award is one of the most prestigious for a single short story, with the winning author receiving £15,000, and four further shortlisted authors, £600 each. Jenni Fagan, Benjamin Markovits and Helen Oyeyemi, three of Granta's recent "20 under 40", have made the shortlist, along with stories by critic and novelist Will Eaves, and Wales Book of the Year Fiction Prizewinner, Cynan Jones.
Selected from over 600 entries, this year's shortlisted stories are:
"Murmur" by Will Eaves
"The Waken" by Jenni Fagan
"The Edge of the Shoal" by Cynan Jones
"The Collector" by Benjamin Markovits
"If a book is locked there's probably a good reason for that, don't you think?" by Helen Oyeyemi
Humanity and its enduring spirit, the mystical and mysterious, the known and unknown are all explored in this year's shortlist – a list that shows how unique the short story form is in allowing the writer true freedom to experiment. Layered and diverse in both setting and style, whether it be Jenni Fagan's mythical Scottish Isle, Helen Oyeyemi's urban office or Benjamin Markovits's American border town, this year's shortlist is a "veritable festival of ideas": bold, humane and moving.
Life, death and our place within the universe are key themes. In the visceral world of myth and legend in Jenni Fagan's "The Waken", the traditions and funeral rites of a small Scottish island are interwoven with the story of a daughter's revenge on an abusive father. In the lyrical, tension-fuelled fishing trip gone wrong of Cynan Jones's "The Edge of the Shoal", the desire to survive and the realisation of loss is paramount. The contemporary office setting of Helen Oyeyemi's distinct and truthful "If a book is locked there's probably a good reason for it, don't you think?" pits office politics and the tribal drive to belong against a silence that protects. Horror of the unknown pervades Benjamin Markovits's unsettling, melancholic "The Collector", in which a lonely outsider mourns his wife. Will Eaves's "Murmur" is a restrained and elegant exploration of cause and effect, and the meaning of life and love, as a gay academic is stripped of his manhood – these are all powerful, memorable stories.
This year's judges include bestselling novelist and Chair of Judges, Joanna Trollope; Baileys Prize winner Eimear McBride; Booker Prize longlisted writer Jon McGregor; Encore Award winner Sunjeev Sahota; and returning judge Di Speirs, Books Editor at BBC Radio, and judge of the Award since its launch.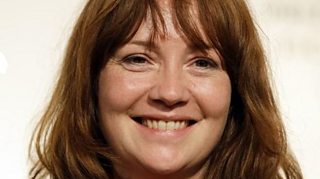 Eimear McBride
Eimear McBride says:
"I think this year's shortlist represents a veritable festival of ideas about identity, the innate and the capacity of both for transformation... or not. These are stories about what is hidden, what is revealed, what can be lost and what will remain. While they inhabit very different imaginative, linguistic, political and artistic landscapes, these are the ideas which bind them together and have made each one such a pleasurable discovery for me."


About the BBC National Short Story Award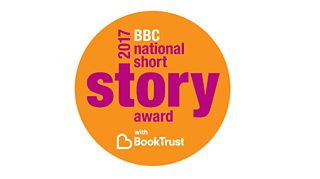 The BBC National Short Story Award was established to raise the profile of the short form and this year's shortlist join distinguished alumni such as Zadie Smith, Lionel Shriver, Rose Tremain, Sarah Hall, William Trevor, Jonathan Buckley and Mark Haddon. As well as rewarding the most renowned short story writers, the Award has raised the profile of new writers including K J Orr, Julian Gough, Clare Wigfall and Lisa Blower.
The BBC Young Writers' Award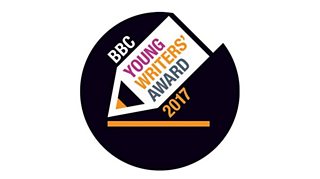 Alongside this year's BBC National Short Story Award shortlist and eventual winner, the BBC continues to celebrate young, emerging talent with the third BBC Young Writers' Award shortlist announced on the 30 October. Open to 14- to 18-year-olds, the aim of this Award is to inspire and encourage the next generation of short story writers and is a cross-network collaboration between BBC Radio 4 and Radio 1. The winner of the Young Writers' Award will be announced on 3 October on Front Row.
BBC Books Editor Di Speirs writes...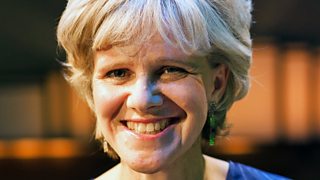 "Each year I'm struck again by the quality and range of the stories entered for the BBC National Short Story Award, but this year I was aware of something else. With more entries than ever before for this year's Award, writers of all persuasions – novelists, poets, short story specialists – are seeing the value of short fiction and experimenting with it more boldly. All five of our shortlisted writers this year are, for the first time, novelists of stature: three were on the most recent Granta 20 under 40 list. All of them have embraced the freedom that short fiction offers and all their stories sing out, enduring, bold, humane and moving; however different in style and shape, they prove just how exciting and current the short story is in the UK just now."
Key dates
From Friday 15 September: Interviews with each of the shortlisted writers will be broadcast over five weekdays on BBC Radio 4's Front Row at 7.15pm from Friday 15 September to Thursday 21 September 2017. In addition, each writer's story will then be broadcast on BBC Radio 4 from 3.30 to 4.00pm from Monday 18 to Friday 22 September and will be available on BBC iPlayer radio.
BBC Radio 4 will also launch, on Friday 15 September, a new Short Story podcast, where listeners will find beautifully written stories between 15 and 30 minutes long. The podcast launches with the shortlist nominations from this year's event.
From Monday 18 to Friday 22 September, five new short stories will be broadcast in the Book at Bedtime slot at 10.45pm on BBC Radio 4, to accompany the shortlist announcement. The first of these is written by last year's NSSA winner, K J Orr and the remaining four are by Ross Raisin, Tea Obreht, Colin Barrett and Stephanie Victoire.
Saturday 2 October 4pm: Shortlisted writers Jenni Fagan and Benjamin Markovits join judges Di Speirs, Jon McGregor and Joanna Trollope in conversation at the Small Wonder Charleston Festival. More information and bookings can be found here.

Tuesday 3 October: The announcement of the BBC National Short Story Award 2017 winner and the Young Writers' Award winner will be broadcast live from the Award ceremony on BBC Radio 4's Front Row from 7.15pm.
From Monday 18 September an anthology – The BBC National Short Story Award 2017 – introduced by Chair of Judges, Joanna Trollope and published by Comma Press, will be available in bookshops. and as an eBook.

Stories and literature on Radio 4
A selection of highlights available to download via the iPlayer Radio app.

Listen to a selection of stories commissioned to accompany the shortlist for the 2016 BBC National Short Story Award.