Main content
Carmina Burana – 'O fortuna' by Carl Orff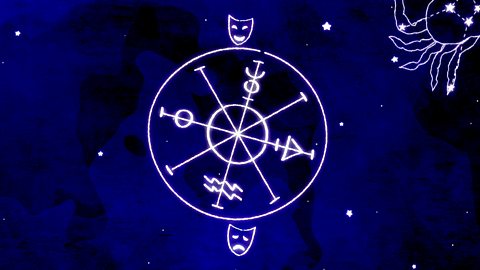 Naomi Wilkinson explores Orff's 'O fortuna' from Carmina Burana with beautiful animation.
Fortune spins her wheel. Who will win, who will lose? Inspired by medieval literature, 'O fortuna' is one of the most famous choral pieces in the world. The piece gives us a chance to meet Fortuna, the Roman Goddess of Fortune (also worshipped in Greek mythology) and transports us back to medieval times.
'O fortuna' is part of a cantata (a vocal composition with instrumental accompaniment) called Carmina Burana. The name Carmina Burana means 'songs of Beuren', which was a Benedictine monastery in Bavaria.
Carmina Burana was composed between 1935 and 1936 and it is based on 24 poems from medieval literature. It was intentionally written for entertainment, rather than a religious purpose, as the piece is subtitled as: 'secular songs for singers and choruses to be sung together with instruments and magic images'.
This super-dramatic music, perhaps already familiar to children from movies and TV, still gives us the chills now – perhaps because it makes us feel that the world is much bigger than us.
Listen out for: The changing dynamics in the piece. Can you spot the crescendo?


Watch the introduction film at the top of the page then starting exploring the music:
Watch the full performance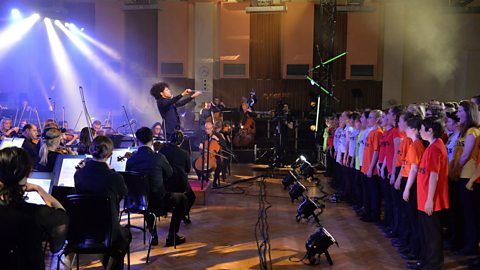 Watch the full performance of Orff's 'O fortuna' by the BBC Symphony Orchestra.
About the composer
CARL ORFF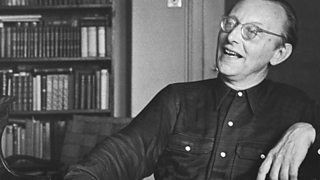 BORN: 1895 / DIED: 1982 / NATIONALITY: German
Carl Orff was a German composer who is now best known for his strange and massive choral work: Carmina Burana. Orff was born in Munich and began writing music when he was very young. By the age of 16 his music had been published and he had completed many songs based on German poetry. Orff then served in the German army during World War One and this changed him forever. In the 1920s he developed a method of teaching music to beginners and spent much of his remaining life working with children. The little xylophones you might have used in primary school are actually called 'Orff instruments' in many countries across the world and his teaching methods are still widely used. Carl Orff's life spanned an incredible period of German history including two wars. All the events his country went through affected him as an artist and towards the end of his life he disowned many of his early works and stopped them being performed arguing that they no longer reflected the person he had become.