Main content
Purrfect shots: The man who took 90,000 photos of cats
13 August 2019
Long before cats ruled the internet, marketing student Walter Chandoha became a pioneer of feline photography. Not only did Chandoha's images appear on over 300 magazine covers and thousands of adverts, he elevated feline portraiture to an art form.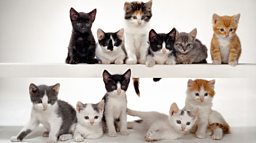 A small sample of Chandoha's many feline models in a shoot for McCall's Magazine, New Jersey, 1964 | © 2019 Walter Chandoha
In New York in 1949 young marketing student Walter Chandoha found a stray kitten in the snow. Tucking the cat into his coat, he brought it home to his wife. The cat's wild antics earned it the name Loco, and Chandoha, who had been a combat photographer during the Second World War, began to take pictures of his new subject.
Rather than get a job in marketing Chandoha turned to freelance photography. He considered cats ideal subjects because they were "just naturally expressive". His images of cats appeared on advertisements, greetings cards, jigsaw puzzles, T-shirts, posters, calendars and pet food packages. They even featured on the giant 18x60-foot Kodak Colorama display in New York's Grand Central Terminal.
His images combine a genuine affection for the animals with flawless technique. They range from colour studio photography to black and white street photography, images from vintage cat shows and tender pictures of his children with cats.
He published several books, including Walter Chandoha's Book of Kittens and Cats (1963) and the seminal text How to Shoot and Sell Animal Photos (1986). Before his death in January 2019 at the age of 98, Chandoha had been working on a retrospective book of 300 of his cat photographs.
Walter Chandoha. Cats. Photographs 1942–2018 is published on 21 August 2019 by art-book publisher TASCHEN.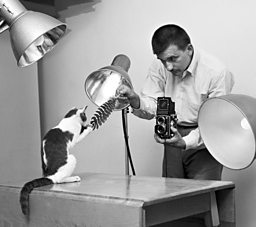 An early photoshoot in Chandoha's Long Island home studio, 1955 | © 2019 Walter Chandoha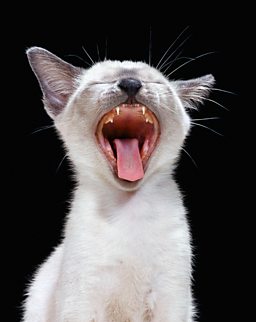 Siamese, New Jersey, 1984 | © 2019 Walter Chandoha
Onlookers at the Fabulous Felines pet store, New York City, 1961 | © 2019 Walter Chandoha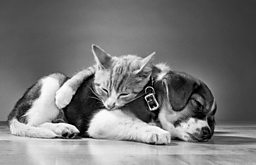 Kitten and Beagle puppy, New Jersey, 1966 | © 2019 Walter Chandoha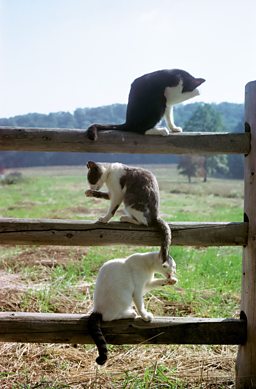 Chandoha had the ability to go unnoticed by his feline friends, New Jersey, 1982 | © 2019 Walter Chandoha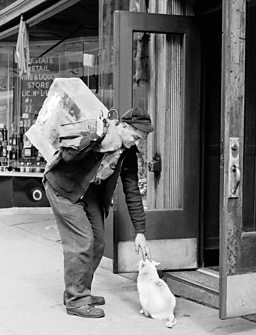 Cats were a familiar sight on the streets of New York City and Chandoha's candid style perfectly captures the nuances of these creatures coexisting in an urban environment, New York City, 1950 | © 2019 Walter Chandoha
"My daughter Paula and the kitten both 'smiled' for the camera at the same time…but the cat's not smiling, he's meowing" - Walter Chandoha. Paula and Kitten is one of Chandoha's most recognised photographs, 1955 | © 2019 Walter Chandoha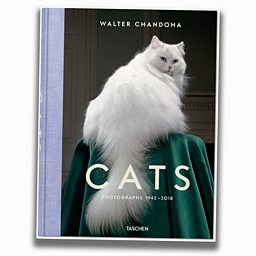 Walter Chandoha. Cats. Photographs 1942–2018 is published by TASCHEN on 21 August 2019
More from BBC Arts on iPlayer
Elite dancers from across the globe create a modern-day Swan Lake from their own bathtubs

The Oscar-nominated actress gives a singing masterclass