Main content
Memory Tapes - November 2016
The Hummingbird 1991 – 1993
Wednesday 30th November, by Matthew Mills Team Laverne
We love a Memory Tape that celebrates an old club, especially when they're era specific. David Phillips sent in this ode to Birmingham in the early nineties and we had to get him on, not least because it meant we could play our favourite Wimbledon anthem.
As a young brummie in the early 90s amidst the alternative scene the place to go every Saturday night was The Hummingbird nightclub in Dale End, Birmingham. It was a legendary place that also hosted some great gigs. Nirvana, REM, James, Carter USM, and The Wonder Stuff all played there to name but a few.
On Saturday nights indie kids, grebos, crusties, and skinheads came together to drink Red Stripe at the bar, lounge about on the sticky floor and get chewing gum stuck to their clothes, disappear under the stage for some shenanigans, dance and mosh to some great tunes, before bizarrely seeing the night out with the last song - The Wombles: Remember You're A Womble! A quirky alternative to the smoochy last songs played at the more commercial clubs across the city.
Here is a Playlist of the most popular songs played at The Hummingbird every Saturday night between 1991 and 1993, not all indie but everyone a dancefloor filler, and yes, The Wombles is the last song!
The Hummingbird 1991 – 1993
Crosstown Traffic - Jimi Hendrix
Touch Me - The Doors
Beautiful Love - Julian Cope
Start! - The Jam
Wear Your Love Like Heaven - Definition of Sound
The Only One I Know - The Charlatans
Shall We Take A Trip? - Northside
Silver - Nirvana
Freak Scene - Dinosaur Jr
Kool Thing - Sonic Youth
Knock Me Down - Red Hot Chili Peppers
Sympathy For The Devil - The Rolling Stones
Head Like A Hole - Nine Inch Nails
Beers, Steers & Queers - Revolting Cocks
Been Caught Steeling - Jane's Addiction
Touch Me I'm Sick - Mudhoney
California Uber Alles - Dead Kennedys
Give It Away - Red Hot Chili Peppers
Rubbish - Carter The Unstoppable Sex Machine
The Size Of A Cow - The Wonder Stuff
Def Con One - Pop Will Eat Itself
Sabotage - Beastie Boys
Out Of Space - The Prodigy
Welcome To Paradise - Front 242
15 Minutes of Fame (Alt Mix – Previously Released) - Sheep On Drugs
Hard To Handle - The Black Crowes
Add It Up - Violent Femmes
Here Comes Your Man - Pixies
Mrs Robinson - The Lemonheads
One Way - Levellers
Dancing Queen - Abba
Smells Like Teen Spirit - Nirvana
Pretend We're Dead - L7
She Sells Sanctuary - The Cult
I Wanna Be Your Dog - The Stooges
Kennedy - The Wedding Present
What You Do To Me - Teenage Fanclub
Where's Me Jumper? - Sultans Of Ping FC
Epic - Faith No More
This Charming Man - The Smiths
Sheriff Fatman - Carter The Unstoppable Sex Machine
Anarchy In The UK - Sex Pistols
Going Underground - The Jam
One Step Beyond - Madness
Too Much Too Young - The Specials
Sound of the Suburbs - The Members
Theme From Starsky & Hutch (Funky People Mix) - James Taylor Quartet
Only Love Can Break Your Heart - Saint Etienne
Peace Frog - The Doors
The Irish Rover feat The Dubliners - The Pogues
Jump Around - House Of Pain
Happy - Ned's Atomic Dustbin
In 'n' Out of Grace - Mudhoney
Bloodsport for All - Carter The Unstoppable Sex Machine
Can U Dig It? - Pop Will Eat Itself
The Devil Went Down To Georgia - Levellers
It's the End of the World As We Know It (And I Feel Fine) - R.E.M
Remember You're A Womble - The Wombles
Bill Drummond, 29th April 1966
Wednesday 23rd November, by Matthew Mills Team Laverne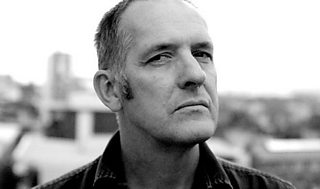 A few weeks ago we were lucky to have a Memory Tape from one of our favourite artists, Hannah Peel. Her beautiful selection of music was built around her experiences with dementia, a central theme of her latest album Awake But Always Dreaming which is out now on My Own Pleasure. In fact tomorrow Hannah is hosting a very special performance at Shoreditch Church in London, showcasing the album and raising money for Alzheimer's charities. Inspired by her Memory Tapes experience, Hannah reached out to other people to pull together their own lists, the results of which you can find on her website. Therefore we're very lucky to share with you the Memory Tape of artist, musician, writer and producer Bill Drummond.
"Recorded Music was a major force in my life.
It pushed and shoved and shaped me.
This pushing, shoving and shaping started with Elvis at the picture house as a child in Newton Stewart.
But it was not until I was turning 13 in a town called Corby, did it begin to have its full impact.
It is still the Recorded Music that I heard at that age that has had the longest and deepest impact on my life.
It has nothing to do with any sort of objective judgement of this Recorded Music.
It had everything to do with my mind being that of a 13 year old in 1966.
As I turned 50 in and the year was 2003, I became aware that Recorded Music not only had little hold over my emotions, it was also losing its power to affect society, its cultural significance was passing on. It was not only weighed down by its own history, it was being superseded by other ways of communicating in a far more one to one way. Like all other forms of music in previous centuries, Recorded Music was becoming part of a history of a fading century. Recorded Music, whatever the genre it embraced, was the music of the 20th Century, be that music Jazz, Rock, Reggae, Soul etc etc. All of these diverse genres, whatever their history and the genius of individual artists, the music of the 20th Century existed primarily to be consumed in the recorded form, thus existed to be bought, sold and used to hold listener attention between the advertising breaks on commercial radio.
Putting aside the somewhat cynical overview of that last couple of sentences, for me Recorded Music was the greatest art form of the 20th Century. Recorded Music towered above Film and the Paper Back Novel, and far outstripping anything that could be hung in a gallery or collected by a wealthy art collector. Recorded Music was a democratic art form.
For me to attempt to pick my ten favourite pieces of Recorded Music would not only be difficult, it would almost be a lie, as actively listening to Recorded Music no longer plays an active part of my life. That said I still like to hear Recorded Music by accident. As in when walking down a street and I hear some Turkish pop music coming out of a passing shop or car, or maybe when…
Anyway, I know that it was at that age of turning 13 in 1966, and my teenage hormones were kicking in, that recorded music had its biggest and most lasting impact. Thus what I have decided to do is track down, via Google and find out what the Top Twenty was on my 13th birthday in 1966. Once that is done, choose ten records from that chart. As yet I have not checked to see if there were ten records in that weeks Top Twenty, that had a powerful impact on me, but I am very certain there were and are. Not that I think they will have been the greatest records of all time but…
I also know that my own memory is beginning to waver and slide. That I cannot remember what film I saw on television last week, that I too have begun that journey into dementia and all it holds.
So bear with me while I type into Google "UK Top Twenty 29 April 1966"
Two Minutes later.
And this is what I have picked from the Top Twenty on my 13th Birthday and their chart position of that week."
1: You Don't Have To Say You Love Me – Dusty Springfield
2: Pretty Flamingo – Manfred Mann
3: Somebody Help Me – Spencer Davis Group
4: Bang Bang – Cher
9: I Put A Spell On You – Alan Price Set
11: Substitute – The Who
12: Homeward Bound – Simon & Garfunkel
13: Sloop John B – The Beach Boys
14: The Sun Ain't Going To Shine Anymore – The Walker Brothers
20: Dedicated Follower Of Fashion – The Kinks
I recommend that if you are caring for or sharing with or just chatting to someone who's memory is beginning to fail them and they are not particularly engaging with what is culturally happening at the moment, track down the Top Twenty on their 13th birthday and get them to chose ten of the tracks and play them back together on You Tube or whatever.
And then discuss.
Route 66
Wednesday 16th November, by Matthew Mills Team Laverne
As they listen to their Memory Tape this morning, Alex and her husband Chris will be together, working happily from home. This time six years ago, they were huddled together in quite a different way, top down, getting their kicks whilst cruising along one of the most famous highways in the world.
On 23rd October 2010 me and my husband Chris got married. It was a beautiful day full of incredible memories, and for our honeymoon adventure we flew to Chicago to drive Route 66. Prior to the wedding we asked friends to bring along a mix CD full of songs that reminded them of us, or just songs they liked and wanted us to listen to, whilst we drove the epic 2,500 mile trip. We felt it was a great way to think of all our amazing pals whilst having the adventure of our dreams. We packed the CDs in our suitcase and off we went.
Route 66 for us was such a fascinating destination. A road established in 1926, that was once the only main road connecting the east to the west coast of America, of which families and businesses travelled on constantly every year before becoming quickly packed full of amusements, motels, and restaurants. It was officially removed from the US highway system in 1985 after it had been replaced in its entirety by the Interstate Highway System. Since then the road has lost those motels and restaurants. It has even lost whole towns that used to rely on the passing traffic. Amusement parks and even zoos remain empty and abandoned. It is such a ghost-like road to venture on. Thankfully some establishments have remained there due to the new wave of tourism, and new places opening up all the time. We hope that parts of it never fully fade away.
These songs are now buried in our minds, along with the visuals of such an amazing time.
Whenever we felt far from home, or we were completely lost, music had an instant connection to reality and familiarity. Made us feel instantly at home and safe.
1. Two weeks - Grizzly Bear
2. Days - The Kinks
3. Man Ray - The Futureheads
4. White Room - Cream
5. Maps - Yeah Yeah Yeahs - (this was our first dance)
6. All I Want Is You - Barry Louis Polisar
7. What Would Wolves Do? - Les Savy Fav
8. C'mon Everybody - Eddie Cochran
9. The End's Not Near - Band Of Horses
10. Today - The Smashing Pumpkins
11. Starman - David Bowie
12. Going Steady - Death From Above 1979
13. Louie Louie - The Kingsmen
14. King Of The Beach - Wavves
Our 6 year anniversary was on 23rd October, so we felt it was a great time to share this now! Myself and my husband both work together from home, as illustrators and designers working predominantly within the music industry, and we listen to 6 music every day, and absolutely love hearing other peoples memory tapes!
The Power of a Playlist
Wednesday 9th November, by Helen Hobday Team Laverne
Listener Gemma Gilday shares her heartfelt memory tape with us, which is a testament to the strength of friendship and the power of music. It is dedicated to her close friend Nick Alexander, who died in the horrific attack on the Bataclan Theatre in November 2015.
January 30th 2015 – Nick, my husband (then fiance) Pete and I were having celebratory drinks for Nick, a weekend ahead of his birthday in Central London. We headed back to mine and Pete's place in West Hampstead for a few more drinks when the bar closed. In my spare time I'd become quite interested in musical journeys and so threw out that we should all put down our top 10 songs of all time and listen to this instead. The rules were, each song had to have a reason or a meaning to a point in your life. Once the list was together, I put it all into a Spotify playlist, we listened to it and paused to talk about each song after it had played and what we liked about it (insert a large amount of animated hands!) and why we thought it was appropriate for the Top 10 list.

After Nick's death, when I shared the playlist with Nick's family and friends, I learned of many more personal connections with these tracks and that made the playlist so special as a truly magical musical moment in our time together. It really harnessed a host of memories that just can't be easily drawn upon in tragedies such as this and provided comfort to many afterwards in the memories we all have: from singing Poison on karaoke, getting ready to go out to Whitesnake and lounging in the kitchen to Elliott Smith, these are all memories so many of the family and friends all over the world shared with him and that we continue to smile at through this playlist.
1. Golden Brown - The Stranglers
2. Mansize Rooster - Supergrass
3. Between the Bars - Elliott Smith
4. Kiss Like A Waterfall - Holly Ramos
5. She's An Angel - They Might Be Giants
6. Poison - Alice Cooper
7. The Snake - Al Wilson
8. Send Me A Postcard - Shocking Blue
9. Here I Go Again – Whitesnake
10. Confide in Me - Kylie
On your Radioooooo
Wednesday 2nd November, by Helen Hobday Team Laverne
Today's Memory Taper is Anne-Claire Troubat from Paris who runs a website called Radioooo.com, a musical time-machine. You pick a country, pick a decade, decide if you're feeling fast / slow / weird then let it go.
I used to be an international business lawyer, I worked for the French ministry of finance and afterwards in a fund. After facing a personal loss, I wanted a change in my professional life. I met Benjamin and Raphael thanks to a friend. We immediately got along so I took a leap of faith and quit my job. I loved the idea of radiooooo since I truly believe you cannot hate a person you share the same passion with. And music is a wonderful media to share and to make fences tremble down.
Since we started the adventure 4 years ago, there have been a lot of doubts and hesitations but zero regret. And this whole radioooooo team has now become my family.
Our music curators have selected some of their favourite tracks from radioooooo.com. On our collaborative platform, launched almost a year ago, we aim at gathering together the most beautiful tracks from every country from 1900 to nowadays thanks to our contributors who send us their musical gems from across the world. Our goal is to put quality and discovery back at the centre of the musical experience by offering our users curated playlists.
Alice Babs - Puerto Rico
Malika - Ya Ya twist
Polo & Pan – Canopée
Riz Ortolani - Incontro Sul Battello
Ahmed Fakruun - Nisyan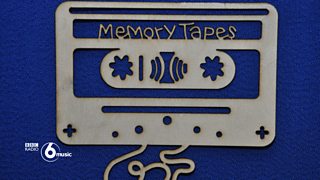 Did you ever make a mix tape for somebody? Did they ever make one for you? We've had mixtapes for friends and from loved ones, the soundtrack to breakups, starting bands, songs played in shops to self-help playlists. We want to hear your Memory Tape, simply email us with the track-listing and story behind it: lauren.6music@bbc.co.uk
First plays, latest new music online, emerging talent & new tunes from returning favourites.
The Desert Island Disco is your opportunity to create the perfect dance floor soundtrack. Send us 10-15 of your best party tracks, and check out what previous listeners have selected.