Main content
Today Puzzle #569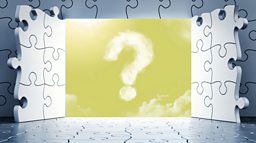 Puzzle No. 569 – Monday 17 September
A happy couple Alex and Amber set a puzzle for wedding guests to earn their slice of cake! Alex tells guests, "What geographical feature follows Hundred Acres in Winnie the Pooh?" Likewise, Amber tells guests, "What is the type of Palace for the Great Exhibition of 1851?" What country do you get if you add the two clues? As it's a wedding, they're generous and the hint is to think of wedding anniversaries.
Today's #PuzzleforToday has been set by Bobby Seagull, a school Maths teacher and Cambridge University Doctorate student.
Click here for the answer

China. This is to do with the traditional names for a specific wedding anniversary.

Hundred Acre Wood (5) + Crystal Palace (15) = China (20)


More fiendish brain-teasers and quizzes on BBC Radio...