Main content
International Playwriting Competition 2016 Winners
Listen to last year's winners again
On Saturday 14 October 2017, you can hear a repeat of one of our winning plays from last year's competition on BBC World Service.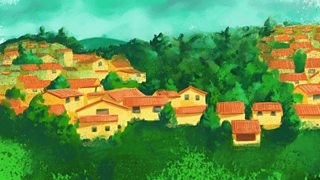 Artwork by Jacob Philips
The Day Dad Stole A Bus – Péricles Silveira
Nayara's Dad wants her to see her Grandmother's house in Bento Rodrigues, Brazil, years after a dam disaster destroyed the village. But why has he stolen a bus to take her there? And why do things keep disappearing?
Tune in on Saturday 14 October to find out!
Starring Stephen Tompkinson, Wunmi Mosaku and Matthew Marsh, with original music by Raiomond Mirza
A BBC World Service co-production with The Open University
The Day Dad Stole A Bus
by Péricles Silveira (English as a Second Language)
Nayara's father wants her to see her grandmother's house after the dam disaster in Bento Rodrigues. But why has he stolen a bus to take her there – and why do things keep disappearing?
About me: When I was little, I used to walk around the house holding a tape recorder and a mic in which I narrated stories about inanimate objects: the adventures of the alarm clock that had to cross my parents' bed to get to the window, or the phone that had to walk beneath the chairs in the living room. I built labyrinths with rows of string that went around all the door knobs in the house: a complex network of traps that the robots I'd built with paperclips and erasers could cross. At that moment my parents usually appeared: "Oh my God what's going on here?!"
But I was quite insistent.
I continued to tell stories. That's what I still do today. This is my first play for radio.
Playing with Fire
by Joanne Gutknecht (English as a First Language)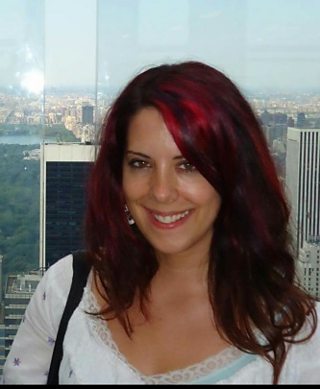 In a remote house in rural Canada, passions rage like the encroaching wildfire in the marriage of Judy and Arnold. Scandal and infidelity threaten to tear them apart, and their disturbed son Daniel can't stop playing with his dolls. How will they escape the imminent flame?
About me: Joanne was raised in a small rural community in Manitoba, Canada. Joanne developed an early interest in writing short stories and poetry. She excelled at writing in school, but preferred to follow other interests professionally. However the lure of creative writing has always remained strong. Joanne is involved in various charities and is passionate about human rights issues. She currently works as a Contracts Officer and travels in the Canadian Arctic, supporting Inuit businesses. She resides in Winnipeg, Canada. This is her first play.
Darkness at Dawn
by Jude Erupu (Georgi Markov Prize)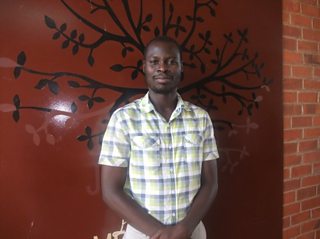 Having lost his father to the Lord Resistant Army after a brutal attack on his village, Chadwong must make a decision. Should he join the Arrow boys like his best friend Apukun, and fight to avenge his father? How will he care for his pregnant mother and siblings? Unable to reach the food aid his family so desperately needs, circumstances conspire to lead him on a desperate path in order to survive in this lawless, unjust world.
My name is Erupu Jude. I was born in Kaberamaido district in the North-Eastern Uganda Region - the third born of my mother and the thirteenth born of my father. I started writing in Senior one, but I gave it up since there was no one to read my works or even encourage me. I used to read inspirational books and novels like Gulliver's Travels, Tom Sawyer, Alice in Wonderland, Things Fall Apart, Children et cetera. I loved how strong-willed characters like Okonkwo or Tom Sawyer jumped from their fictional stasis to reality. And then I had an experience of my own in 2002. I was a student in Lira Integrated when the woes of Lords Resistant Army rebels began. I participated in eluding capture several times by the rebels in Lira. This led to my transfer to Teso College Aloet in 2003 where I again evaded abduction by the LRA rebels. I witnessed starvation in Internally Displaced People's (IDP) Camps, rapes, shame, theft, poisonings and murders as people died before their time – at least many never reached their prime. It is here that I saw the grim face of the world smile with mockery and heartlessness – then a fire stirred inside, not of revenge, but hope – hope to turn the sad face of my world from sadness to joyfulness. If I could not lift a machete or pull a trigger, then I could at least shoot ink on paper and tell my tale and of those who are not here with me today. Now I know their voices will be heard. This is a start – a story in their honour. Thanks to BBC World Service and British Council that in 2016 some of these voices have been heard.