Main content
Independent Venue Week 2018
To celebrate Independent Venue Week in 2018, Steve and the team once again took the show on tour. From Mon 29 Jan to Fri 2 Feb, we travelled to five towns and cities for a series of shows and gigs, which shone a light on grass roots venues, the people who run them, the bands who play them and the communities they support.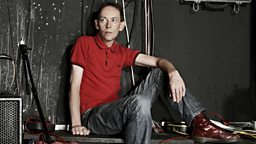 We kicked off live from Stowmarket, home of the John Peel Centre, on Monday 29th January.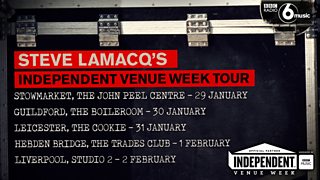 We then travelled to Guildford to look at the musical heritage of the town on Tuesday.
On Wednesday, we broadcast live from BBC Radio Leicester where Steve was joined in the studio by Gaz Coombes who was headlining at local venue, The Cookie, later that night.
On Thursday we continued the tour broadcasting live from BBC Radio Leeds, focusing on the live music scene in Hebden Bridge.
Finally, on Friday 2nd February we teamed up with BBC Music to put on a gig at Studio 2 in Liverpool. We broadcast live from the venue and welcomed Bristol rockers IDLES, a band that encapsulate everything Independent Venue Week stands for, who performed to a live audience.
Highlights from Independent Venue Week 2018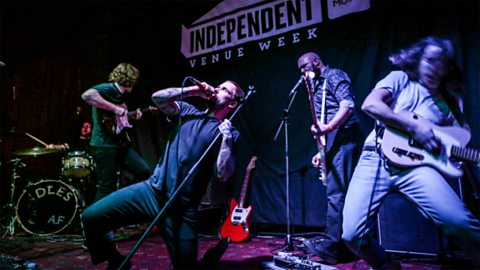 IDLES perform tracks from 2017's Brutalism, Steve Lamacq's pick for album of the year.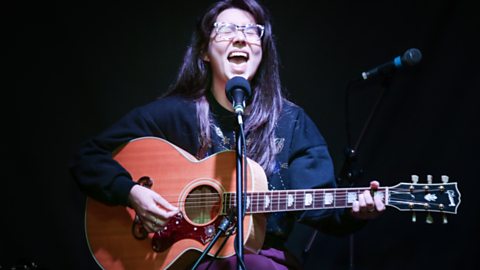 Steve shines a light on the music scene in Liverpool with live music from Zuzu.