Main content
About the Learning Zone
The BAFTA winning Learning Zone commissioned hundreds of short films a year for children and young people aged 3 to 16.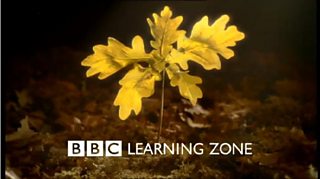 These included original dramas, animations and documentaries, as well as reversions of some of the BBC's landmark series such as Brian Cox's Wonders of Life and Neil Oliver's Vikings.
The aim of the films was to inspire children's learning. They might transport them to different periods in time, or far flung parts of the globe; illuminate concepts and ideas which are hard to grasp from a text book; challenge children to think differently about the world; or simply to help make learning exciting and relevant. The films combined great visual story telling with engaging curriculum-related content. They were generally between 5 and 15 minutes in length, and designed to provide the stimulus for a lesson or discussion in the classroom, and beyond.
The Learning Zone has won dozens of awards and nominations, and attracted top talent from Rupert Graves to Greg James; Katie Melua to Dick and Dom.
The programmes were broadcast on BBC Two between 4 and 6 am, then made available online for five years where they can be accessed by children at home or at school. Just click on the 'Clips' section of the programme pages to view each of the short films in the series.
For more information about the new vision for educational television on the Learning Zone, see the blog by executive producer Katy Jones.
Commissions
These include:
Play On! - Celebrities introduce their favourite pieces of classical music in a glorious mix of animation and live action
Seeking Refuge – BAFTA winning animated stories of child refugees.
Just a Few Drinks – Cautionary tales from teenagers about the repercussions of drinking alcohol.
What Makes Me, Me – Philosophy for primary schools
Your Paintings – An adventure inside some of the great works of art available
True Stories - Dramatised stories of men and women who have made history
The Imagineers – Cutting edge young engineers solving major global problems.
You Too Can be an Absolute Genius – Inspiration for young inventors.
Short Dramas – Short dramas by some of our best dramatists such as Bill Gallagher, Debbie Horsfield and Sanjeev Kohli
Cracking the Code - An introduction to coding for primary aged children
Spark – Men and women who have overcome challenges to achieve great things (e.g. Ellen McArthur, the Paralympic basketball player Ade Adepitan, and space scientist Maggie Aderin-Pocock)
Bringing Books to Life – Celebrities lead children into the worlds of their top books