Main content
11 ways to make your choir sparkle – by The King's Singers
It's 50 years since a group of six cloistered choral scholars from Cambridge stepped into the spotlight and introduced the world to The King's Singers.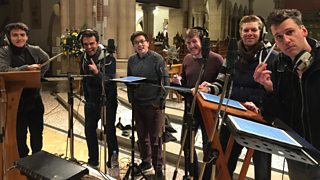 They were, pretty much, an overnight sensation: hit albums followed, along with numerous TV appearances, international tours, global fame.
The line-up has changed only very gradually over the years – to have sung with the King's Singers remains a very exclusive club.
The current group is celebrating its Golden Anniversary this year with some special concerts (including one at King's College, Cambridge where the original grouped formed in the 1960s) and a special album showcasing their trademark mix of high classical and popular hits.
We asked them to share the secret of their choral success. So here – exclusively for Radio 3 – are the King's Singers' top tips for making your voices sparkle as much as theirs.
1. Be a team player
For us, one of the key features of great choral singing is selflessness. Each singer should focus on creating the best collective sound, prioritising that over how satisfied they are as individual performers. We can all think of that one singer in a choir who hasn't grasped that concept – so here is how not to be that person!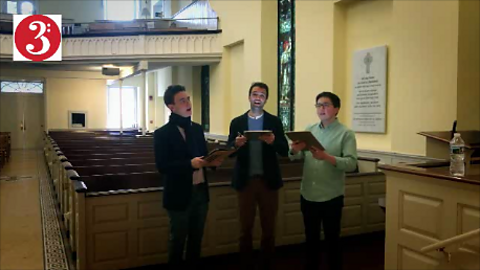 The King's Singers introduce us to an extract from In Pace by Orlandus Lassus.
2. Listen, listen, listen
In the best choirs, individual singers work hard to blend their voices into one unanimous sound. This is hard!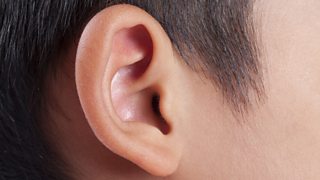 Everyone has a unique voice and a unique vocal tone. So, the most important skill of a good choral singer is the ability to use your ears...
If you can hear that your voice is naturally harsher in tone than your neighbour's, maybe try to sing a bit more softly. If they're listening too, they'll harden their vocal tone, and you'll find a middle ground which is more likely to blend.
Likewise, the closer you can match your vowel sounds with your neighbours, the more likely you are to blend well, and to sing in tune.
Whenever you're singing in two or more parts, listen to make sure no part is too loud for the others. This is totally linked to knowing when you're really important in a piece of music, and when you're not – which we'll get to later.
3. Sing what you love
A wonderful thing about choral music is the sheer variety of repertoire on offer. Some choirs live and breathe music from the Renaissance. Others love gospel anthems. You might like singing both!
We find that there's a direct correlation between how much a choir enjoys a piece of music and how well they perform it. It sounds obvious, but singing together in a choir should be a joyful experience. So sing music that brings you joy! And if you and your choir are having a great time, it's likely that your audience will be having a great time too.
4. Prepare in your own time
One of the keys to getting the most out of your rehearsals is arriving well-prepared.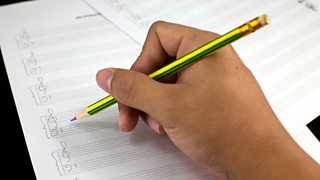 We find that learning our own parts thoroughly in advance, (and, just as importantly, what the other voice parts are doing around us too), gives us time in rehearsal to focus on the fine details that take a performance to the next level – like how we interpret the music and words, or making sure everything's really in tune.
5. Always bring a pencil
It's so frustrating for everyone around you if you don't mark any rehearsal notes into your copy and then forget what's expected by the next rehearsal... or worse still, in a concert!
Some people go so far as to always bring three pencils with them: one for themselves, and one for the person on either side of them... just in case they've forgotten or lost their own!
6. Think vertically
Once you have a reached a certain stage in your preparation and rehearsal of a piece of music, each singer will be fully confident with their own line. You'll know what the words mean and be able (hopefully!) to sing it comfortably. But at this point, you can go further!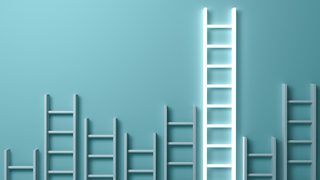 Ensure you're being a sensitive and responsive choral musician by thinking "vertically".
That's all about being acutely aware of what the other parts in the choir are doing above and below you. Imagine it's the end of a line and a part lower down in the texture has two notes on the final syllable, making two different harmonies against your single, longer note.
Without thinking vertically, you might finish singing your last note too soon, before they've had chance to enjoy their moment of glory!
Choral composers often shine the spotlight on different parts at different times. Make sure you know when your line needs to be brought out of the texture and when it needs to support another part's moment to shine.
When an entire choir is comfortable enough that they can think about not just their own part, but also the parts around them, you can unlock a really exciting extra layer of musicality.
7. Sing the text meaningfully and authentically
We're lucky to travel all over the world, and therefore come into contact with people who speak with lots of different accents and dialects. But when people sing together, are concentrating hard on melody, and enunciating each syllable in the proper rhythm, it's easy to slip into a rather artificial way of articulating the words.
In everyday speech, we stress some words and not others. The King's Singers try to mirror those natural word stresses when we sing.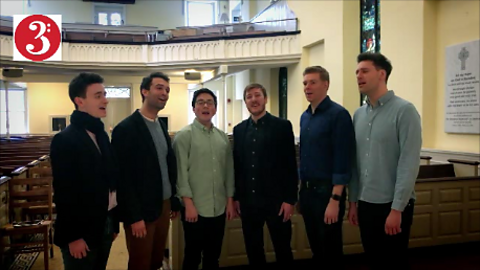 The King's Singers introduce us to an extract from And So It Goes by Billy Joel.
Another tip that we apply to almost every piece is to brighten vowels as we sing – again something that comes naturally in spoken language. We find that really "covered" vowels (that rich, dark sound you often hear in classically trained solo voices) can make text sound unnatural.
8. Choose music appropriate to your level
We have seen so many choirs trying to sing music that's really beyond their abilities. We think that it's much classier to sing a simpler piece of music extremely well, than give a mediocre performance of something more challenging.
It's much classier to sing a simpler piece of music extremely well, than give a mediocre performance of something more challenging.
By choosing music you can manage and then really polish, you'll gain much more satisfaction from the process of rehearsing and performing. And you'll get better! Once you start improving, then you can move onto more complex repertoire until you're able to sing pretty much anything you want.
9. Think about vibrato
We're not saying that vibrato is either "bad" or "good" – just that you have to use it knowingly.
Vibrato on every note is like adding ketchup to every bite of food. We love ketchup, but we don't want it on ice-cream! So think carefully about whether you're going to sing with a straight tone, or if you want to warm it up with some vibrato.
As a general rule, homophonic passages (where all voices are singing the same words at the same time, and especially on longer notes), we think it's far better not to use vibrato, so that the chords ring and sound in tune. For solo passages, counterpoint, or where you want to highlight a particular part, it's more acceptable (and often desirable) to have a bit of vibrato in the sound.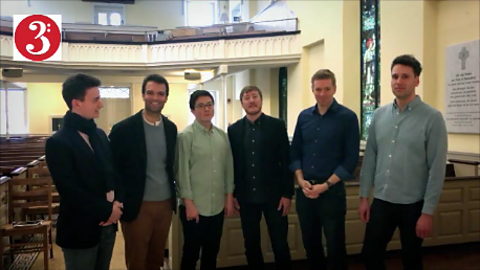 The King's Singers introduce us to an extract from Abendlied by Rheinberger.
10. Showcase variety
Even if you sing every piece beautifully, choir concerts can become boring if you don't offer a thoughtfully varied programme. Sharing solos around between different singers during the course of a concert, for instance, will keep your audiences' ears refreshed.
Your choice of pieces and what order they follow is also crucial. A run of pieces that all sound the same can begin to blend into sonic mush for your listeners. Place contrasting pieces of music side-by-side to bring what's special about each piece into even greater focus.
11. Give performances – and share your love of choral singing
We all know that rehearsals are crucial for any group. But it's so important to remember that the reason you're rehearsing is ultimately to perform a piece of music to an audience.
There's no substitute for the final, extra lift that a live audience brings to a performance. Or for the joy that is a musical experience shared.
That's when choral music really comes alive.
Choir and Organ: Every Sunday at 4pm Sara Mohr-Pietsch presents an irresistible mix of music and singing; with a monthly programme devoted to recorded performances of the best organ music.