Main content
Taylor Swift's squad has a Whatsapp group and we have the worst FOMO about it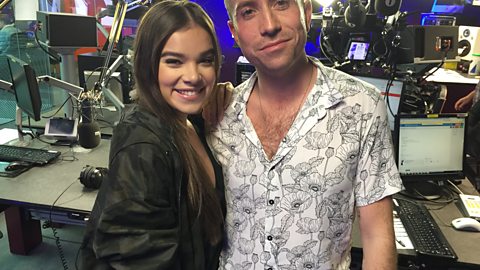 Hailee Steinfeld chats to Grimmy about the squad's Whatsapp group and mega reunions!
When Hailee Steinfeld stopped by the Breakfast Show to hang with Nick Grimshaw, all we were expecting was some lols and to hear her banger of a new tune Starving.
But Hailee decided to leave us with something else. Something terrible. The worst case of FOMO since we saw Taylor Swift's 4th of July bash.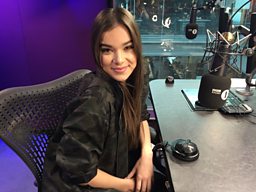 She admitted that Taylor's entire squad has a Whatsapp group and now we've never ever wanted to be in anything more.
Hails told Grimmy: "We try to [speak a lot]. It's so crazy being all over the world at the same time and rarely being in the same place at the same time. But it's so much fun to stay in contact and find each other along the way and all get caught up.
When we are all together it feels like a big reunion, and it normally happens to be when we are all dressed up and look a lot nice than we normally do so it looks a lot cooler than it it."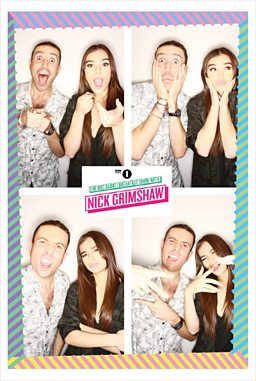 She went on to explain the importance of having friends in the spotlight: "Its nice to have people that get what it is that you're doing. I went though a period of time where my friends didn't understand that what I was doing was more important than calling them back. So it's nice to have someone that understands and do the same thing that you're doing."
Perhaps the coolest squad outing ever was Taylor Swift's Bad Blood music video which starred Hailee, Gigi Hadid, Karlie Kloss, Selena Gomez and a ton more famous faces.
Warning: Third party videos may contain adverts
"It was so much fun and so cool to be a part of. It was weird because it went from an idea that Taylor wrote and said 'I have this idea call me.' And I was like 'Yo, whats up? I'm in the middle of dinner...' and she was like 'I'm making this music video...' and I was like, 'Okay, whatever it is, I'm in!' We were on set and it felt like a day where we were just all hanging out," Hailee said.
See? FOMO.
If your friend is in trouble, you can be there for them to help them through it.