Main content
Beethoven Unleashed – the box set
Throughout 2020, Radio 3's Composer of the Week celebrated the 250th anniversary of Beethoven's birth in a ground-breaking 25-week series of programmes presented by Donald Macleod, with the assistance of eminent Beethoven scholars and performers.
From historian Simon Schama to conductors Marin Alsop and John Eliot Gardiner, and pianists Jonathan Biss and Angela Hewitt, Donald was joined by guests who offered remarkable insights into the mercurial human being and cultural phenomenon that was Ludwig van Beethoven.
Now you can listen to all of the podcast versions of the programmes, collected here.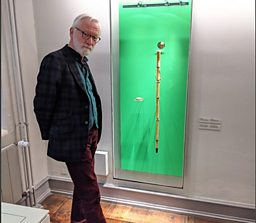 Donald Macleod with Beethoven's walking stick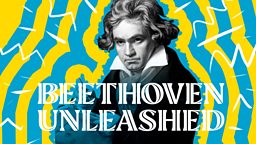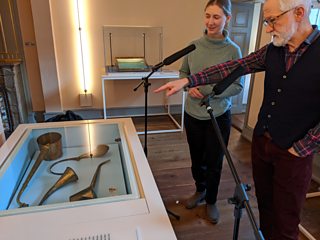 Inspecting Beethoven's ear trumpets at the Beethoven-Haus in Bonn, with Dr Erica Buurman.
Theme 1 Why Beethoven? With Simon Schama and Marin Alsop
Theme 2 With guests Raphael Wallfisch and Sara Bitlloch
Theme 3 At the Beethoven-Haus in Bonn with Dr Erica Buurman
Theme 4 Keyboard, with Jonathan Biss
Theme 5 Beethoven and the voice, with Simone Young and Iain Burnside
Theme 6 The late quartets, with Ed Dusinberre and Laura Tunbridge
Theme 7 Private Papers with biographer Jan Swafford and Erica Buurman
Theme 8 In His Own Words, with actor Adrian Lester as the voice of Beethoven
Theme 9 How to Play Beethoven, with musicians Chi-Chi Nwanoku, Ronald Brautigam, Rachel Nicholls, Adrian Bending, and Sarah Willis
Theme 10 Spirit of the Age with Professor Nicholas Matthews, Ruth Padel, Julian Allwood, Professor Herwig Czech, Dr Aakanksha Virkar Yates
Theme 11 Angela Hewitt on the late sonatas
Theme 12 Sir John Eliot Gardiner on the symphonies
Theme 13 – Highlights (available from 18 December)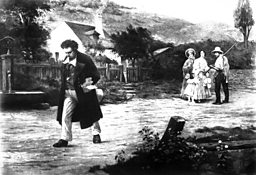 Beethoven out walking in Heiligenstadt. Artwork © Getty Images

Beethoven unlimited...
Programmes, concerts and features celebrating the 250th anniversary of Beethoven's birth.

How did Beethoven compose one of the most famous works in classical music?

Georgia Mann and neurosurgeon Henry Marsh explore the puzzle of Beethoven's poor health.