Main content
10 celebs you didn't know were folk fans
Yes that's right - there are some secret folk fans out there and we've put the hard work in to see who they are. Prepare to be shocked at these secret folkies...
1) Stephen Mangan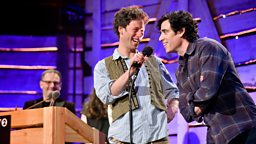 Episodes and Green Wing star Stephen presented an award for Best Traditional Track to Sam Lee in 2016.
Mangan also (re)learned folk guitar for a Sky Arts programme, tutored by multiple Folk Award winner Martin Simpson.
2) Martin Freeman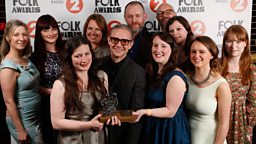 Well before Sherlock and The Hobbit elevated him to global stardom, Martin spent some time presenting Martin Freeman's The Great Unknown - a 6 part series for Radio 2 featuring his pick of "overlooked and underrated" music acts, including legendary folk and roots rockers The Band.

At the 2016 Folk Awards, Martin presented the award for Best Folk Album to The Unthanks for Mount The Air.
3) Bruce Dickinson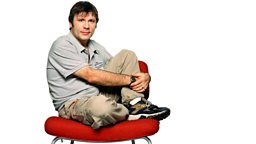 Back in 2005, legendary Iron Maiden frontman Bruce Dickinson presented the Best Group award to Oysterband. Before handing over the award, he described how he first got into folk music at a time when people enjoyed all kinds of music and musical genres were less segregated. Bruce also went on to say that Iron Maiden had turned down an invite to the prestigious BRIT Awards on the same night so that he could do something "much more fun".
4) Stephen Fry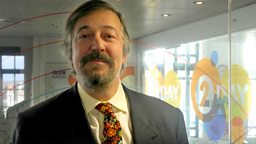 Stephen has always been an enthusiastic (if under-reported) champion of a diverse range of musical genres. In 2004 he presented the Folk Singer of The Year Award to June Tabor and spoke about his appreciation of the UK folk scene in a BBC Radio Five Live interview with Simon Mayo.
5) Sir Terry Pratchett
The late great Sir Terry presented the Good Tradition Award to Steeleye Span in 2005 and subsequently collaborated with them on an album based on his Wintersmith novel.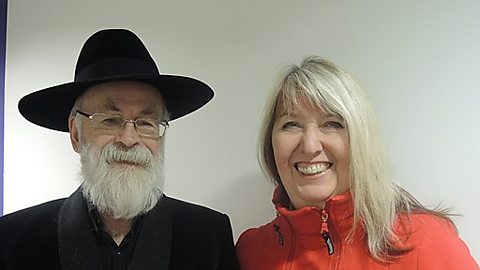 Sir Terry Pratchett and Maddy Prior talk to Claudia Winkleman.
6) Sir David Attenborough
At the 2007 Folk Awards, the national treasure that is David Attenborough presented the Lifetime Achievement Award to Pentangle whose original line-up had reconvened especially for the occasion. Sir David received a standing ovation after his impassioned speech about the importance of folk music and his early broadcasting days at Alexandra Palace when he knew Ewan MacColl, Bert Lloyd, Shirley Collins and other folk pioneers.

As a prelude to 2016's Folk Awards, Sir David presented a one-off programme for Radio 2 recalling his early TV days producing traditional music series The Song Hunter.
7) Graham Coxon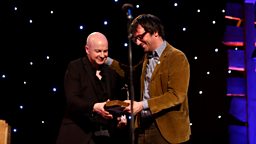 Graham Coxon presents the Good Tradition Award to John McCusker in 2016
Blur's Graham Coxon is a Folk Awards veteran.
For someone from his world to connect with my music and understand it so readily - his performance was the highlight of my life.

Shirley Collins on Graham Coxon
He presented Folk Singer of the Year to Kate Rusby in 2000, the Good Tradition Award to John McCusker in 2016 and to Shirley Collins in 2008. He also performed Shirley's song Just as the Tide Was Flowing with John McCusker.
8) David Gray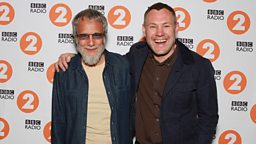 One of David Gray's earliest memories is of sitting on a leather sofa in Manchester listening to his parents' folk albums, especially Cat Stevens' Tea for the Tillerman.
Cat Stevens, lots of Cat Stevens, like 'Tea for the Tillerman. Those sorts of records have sort of made an indelible mark on me.

David Gray
Hardly surprising then that he looks so happy here just after presenting the Lifetime Achievement Award to Yusuf / Cat Stevens in 2015.
9) Ruth Jones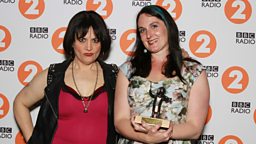 Actress Ruth Jones presented Folk Singer Of The Year to Nancy Kerr in 2015 and did so in character as Nessa from Gavin and Stacey.

A longtime fan of 2000 Folk Singer of the Year winner Kate Rusby, Ruth featured Kate's music in several episodes of her Sky drama Stella and even invited Kate to cameo in the Stella Christmas special.
Kate Rusby wrote this song called My Young Man about her dying grandfather. It's the most beautiful moving song and it gets me every time.

Ruth Jones
10) Charles Dance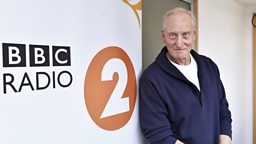 Well before Charles Dance was cast as Game of Thrones villain Tywin Lannister, he presented Best Traditional Track to John Tams in 2006. On the night Charles spoke about his great respect for John Tams.