Main content
Puzzle for Today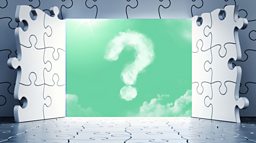 Puzzle No. 311 – Wednesday 12 September
Martha is looking at necklaces in a jewellers shop window hoping that John might buy her one for her birthday. There is a thin chain on display with a heavy pendant. It's on a smooth conical stand and she wonders why the chain doesn't slip off with such a heavy pendant. What is the biggest cone angle that will prevent the weight of the pendant from pulling the necklace off the stand?
Today's #PuzzleForToday has been set by Dr Hugh Hunt, Reader in Engineering Dynamics and Vibration at Trinity College, Cambridge


More fiendish brain-teasers and quizzes on BBC Radio...