Main content
A beginner's guide to Coventry for Radio 2 fans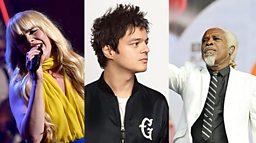 BBC Music's Biggest Weekend is coming to Coventry as part of a four day music event across four nations. Paloma Faith, Jamie Cullum, Billy Ocean, Snow Patrol and UB40 Featuring Ali, Astro & Mickey will all be performing in the city's War Memorial Park on Sun 27 May, with more performances the following day.
It's set to be a spectacular weekend for the West Midlands city. Here's our beginner's guide to Coventry, created specially for Radio 2 listeners... Paloma, Jamie and the gang are all in for a treat!
In Medieval times, Coventry was one of the biggest and most important places in the UK. But the "Coventry Blitz" of 14th November 1940 destroyed almost all of the ancient city centre.
The resilient city is proud of its brave heritage, and has gone through massive urban regeneration in recent years. Left as a shell, the Cathedral ruins are a beautiful and atmospheric place to stop and have a think.
Nearby resident Richard Franks, editor of West Midlands based music website Counteract, says:
"Having just been named City of Culture 2021, Coventry is buzzing right now. While it's a popular student city there's plenty to be seen here, for all ages."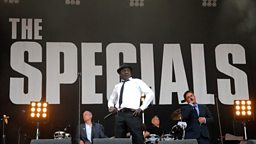 Locals are proud of the city's rich ska and reggae heritage, with legendary acts The Specials and The Selecter both hailing from Coventry.
Venues like The Kasbah and The Empire are great places to catch some live music. Tom Clarke of The Enemy, another famous Coventry band, is co-owner of The Empire, where acts like Frank Turner have played in recent times.
Coventry locals rave about Fargo Village, a new complex in a reclaimed industrial space where independent traders come together to show off their wares.
"There's plenty of vegan and vegetarian food there," says Richard, "As well as local art exhibitions and a couple of cool craft stores."
If you're the type who likes to escape the city for a breath of fresh air on a regular basis, Coventry is the place for you.
"Coventry can feel like a bit of a concrete jungle but it's flanked by beautiful Warwickshire countryside and picturesque places," says Richard. "The nearby villages and towns of Kenilworth, Finham, Stretton on Dunsmore are all lovely."
Locals are really proud to be from Coventry, and BBC Music's Biggest Weekend will bring the city even more of a boost. So what are we waiting for? It's time to get exploring!
BBC Music's Biggest Weekend takes place in Coventry on 27 and 28 May 2018. It's part of four special BBC Music events taking place across the UK.