Main content
Greenpeace Captain by Peter Willcox
About the Book
Leading crews into battle against whale killers, nuclear testing sites and deep sea drillers, confronting naval ships, being bombed by the French secret service and serving time in a Russian jail for peacefully protesting Russian oil drilling in Antarctica… it's all in a day's work for Peter Willcox, one of Greenpeace's most seasoned campaigners.
His new book is an adventure yarn like no other, covering 40 years of activism and making headlines worldwide.
About the Author
Peter Willcox has been a Captain with Greenpeace for over 30 years, making him the most experienced captain in the organization. An activist for nearly his entire life, beginning by marching in Selma behind Martin Luther King Jr. with his family at age twelve.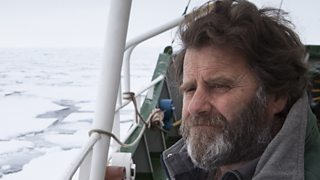 Captain Willcox estimates he's sailed over 300,000 miles in virtually every corner of the globe.