Main content
The sky's the limit for your weather photos
18 September 2015
There's a definite autumnal feel in the air, and as we say goodbye to summer the change of the seasons has also bought about a change in weather presenters selecting their top weather pictures. This month, it's the turn of BBC Scotland's Judith Ralston.
Working with Get Creative Champion Voluntary Arts, Judith wants to see your weather photos, encouraging you to upload them on social media using #LovetoPHOTO.
Here are the top five photos that caught her eye. Whatever the weather, keep sharing your great photos with us.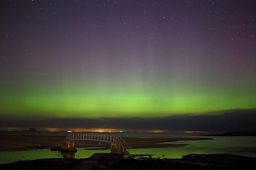 Belhaven Bridge photographed by @MiMiCart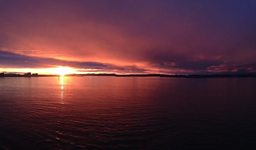 Sunset over Newhaven, Edinburgh @paddywatson1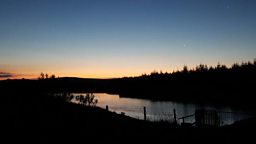 Eaglesham Moor taken by @VonSchiehallion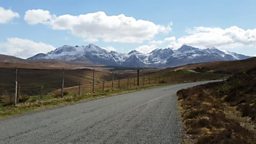 Black Cuillins from the Glenbrittle Road taken by @6TH_GUARDS_TANK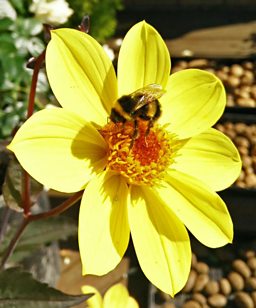 Bees are loving the Ayrshire sunshine by @frantic_gold
Tips for taking great photos
Famous faces share their love of photography
A look back at Barra's best
#LoveToGETCREATIVE
Each month Get Creative Champion Voluntary Arts chooses a different theme for its #LoveTo... campaign, aimed at encouraging people to share their creativity on social media.
Along with #LovetoPHOTO there's also been #LovetoKNIT, #LovetoDANCE and #LovetoDRAW, even #LovetoCARVEPUMPKINS.
Depending on the theme, photos are shared through Facebook, Twitter or Instagram with the appropriate hashtag. Organiser and Chief Officer of Voluntary Arts Ireland, Kevin Murphy, said the campaign was open to people of all ages, backgrounds and skill levels.
"Being creative is as natural as breathing – we all do it whether we realise it or not. From those who love a good singsong and dance, to those who love to doodle on their notebooks or take pictures on their phones or organise a creative activity," he said.