Main content
Beechgrove wants to hear from you!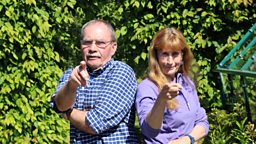 Beechgrove will be back in 2021 and we are eager to hear from you. Whether you - or someone you know - is a green-fingered goddess, or cannae grow cress we'd like to know.
2020 has seen a massive increase in new gardeners and Beechgrove is keen to help nurture your growing skills, so if you or someone you know is new to gardening and would like to learn from our gardening gurus, then we'd love to hear from you.
We're eager to hear from - or about - gardeners of all ages and levels of experience. Whether you're a gardener who grows in a small space, someone who is starting from scratch or have a secret Shamballa to showcase.
Details of how to apply can be found on the Beechgrove website.