Main content
About us
BBC The Social is an award-winning digital team based in Glasgow that develops new creative talent from all across Scotland.
We help develop ideas and commission content to publish across the BBC and our content reaches millions of people every week.
We are always on the lookout for new passionate and creative people across a wide variety of genres including comedy, music, gaming, life, issues and more.
If you want to get into the media or have something new to say, get in touch, we'd love to hear from you. You can also contact us via email at thesocial@bbc.co.uk.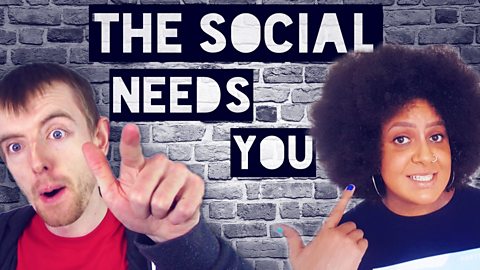 We're looking for talent from all over Scotland, behind the camera or in front of it!