Main content
Life Cinematic: Sam Taylor-Johnson's 8 favourite movie scenes
13 February 2020
Film-maker Sam Taylor-Johnson, director of Fifty Shades of Grey, Nowhere Boy and A Million Little Pieces, selects her favourite film moments. Making the grade are scenes from One Flew Over the Cuckoo's Nest, Don't Look Now, The Piano, Beau Travail and Grand Budapest Hotel.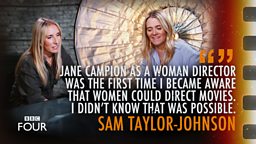 Sam Taylor-Johnson and Edith Bowman on Life Cinematic
In the third episode of Life Cinematic, film-maker Sam Taylor-Johnson highlights the movie scenes that have influenced her life and career.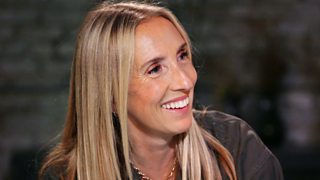 In categories including Screenplay, Sex Scene, Production Design and Dancing Scene, Taylor-Johnson's choices range from classics such as One Flew Over the Cuckoo's Nest and Don't Look Now to modern blockbusters, including The Talented Mr Ripley and Brokeback Mountain, to unconventional French masterpiece Beau Travail.
Watch Life Cinematic to explore the films here further, through breakdowns of classic scenes and in-depth insights into the art of movie-making; Sam Taylor-Johnson talks to Edith Bowman on BBC Four on Thursday 13 February and on BBC iPlayer.
It's a beautiful love story of two people surviving the most traumatic tragedy.
Read on to find out which performances Sam picked in The Sex Scene category...

Category - THE SCORE
The Piano (1993)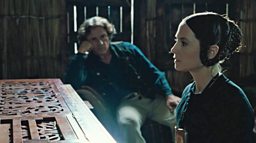 Director Jane Campion's haunting gothic romance is the story of a widow sold into marriage in mid-1800s New Zealand, accompanied only by her daughter and her piano.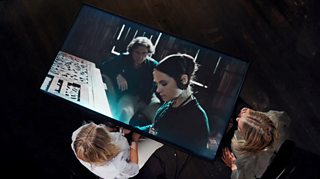 The mute Ada's beloved instrument is a vital outlet for her inner thoughts and feelings, so composer Michael Nyman felt an understandable pressure writing the music for her to play:
"For a male composer with a history of minimalist writing at the end of the 20th century, finding that voice didn't come easily."
His celebrated soundtrack would sell over three million copies - including one bought by a 26-year-old Sam Taylor-Wood.
We're hearing her voice through his score... Understanding everything that she wants to say through the piano.

Sam Taylor-Johnson, Life Cinematic

Category - THE VILLAIN
The Talented Mr Ripley (1999)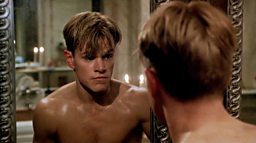 Patricia Highsmith's Tom Ripley novels have been adapted for the screen multiple times, with actors from Alain Delon to John Malkovich playing the psychotic career criminal.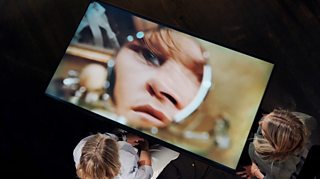 Anthony Minghella was determined to find the perfect lead for his version of the first Ripley book - particularly as the character appears in every frame. He chose to cast against type, giving the role to Matt Damon, then best known for the heartwarming Good Will Hunting:
"Someone cool would have distanced the audience. But Matt has a credibility and warmth and generosity... that make you want to go on that journey with him, inch by inch."
Matt Damon has crafted this so perfectly.

Sam Taylor-Johnson, Life Cinematic

Category - THE SCREENPLAY
One Flew Over The Cuckoo's Nest (1975)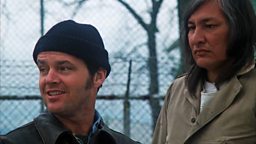 Counterculture hero and Merry Prankster Ken Kesey's 1962 novel was a powerful study of a psychiatric ward and its inmates, narrated by seemingly deaf/mute patient Chief Bromden, and told in the form of vivid hallucinations.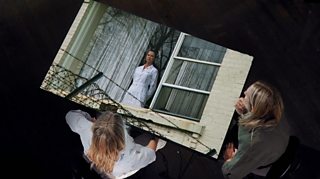 In bringing the book to screen, director Miloš Forman abandoned this dreamlike narration in favour of a simple, objectively presented world - with Oscar-winning results.
Kesey was initially involved with the film but left after just two weeks, taking out a lawsuit against its creators. According to producer Michael Douglas:
"Like a lot of novelists trying to adapt their own material, it didn't work out."
When you're translating a book to the screen, you have to leave a lot of what's in the book behind.

Sam Taylor-Johnson, Life Cinematic

Category - THE PROTAGONIST
A Woman Under The Influence (1974)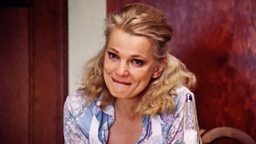 Written by indie visionary John Cassavetes for his actress wife Gena Rowlands, A Woman Under The Influence is the hyper-real tale of a working class housewife's breakdown, institutionalisation and subsequent return home.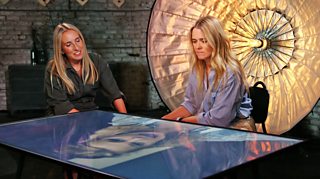 Cassavetes remortgaged his house to fund the low budget production, with financial assistance from lead actor and Columbo star Peter Falk. Told by distributors, "No one wants to see a crazy, middle-aged dame", he distributed the film himself.
It became a critical and commercial success, with Rowlands earning an Oscar nomination for her incendiary performance.
Everything else up until then felt very staged, scripted and acted, and this felt very free.

Sam Taylor-Johnson, Life Cinematic

Category - THE ON-SCREEN RELATIONSHIP
Brokeback Mountain (2005)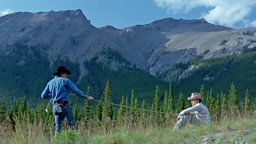 Adapted from Annie Proulx's 1997 short story of the same name, Ang Lee's romantic epic depicts a tortured, decades-long affair between farmhands Ennis (Heath Ledger) and Jack (Jake Gyllenhaal).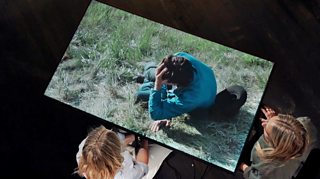 The pair's sexual and emotional relationship develops when they are hired to watch sheep over a summer in the Wyoming mountains, and Lee felt the location was crucial:
"It has everything to do with the culture. With the landscape. With nature. Everything they feel is private."
The film was nominated for eight Academy Awards, but lost out to Crash, Paul Haggis's race drama, for Best Picture - a snub seen as one of the greatest injustices in Oscar history.
Ang Lee filmed that vast landscape as their private space - for them to feel free enough to be who they want to be.

Sam Taylor-Johnson, Life Cinematic

Category - THE SEX SCENE
Don't Look Now (1973)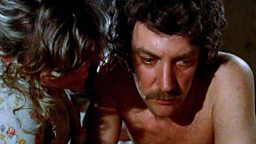 Widely considered one of the most terrifying movies of all time, Nic Roeg's horror stars Donald Sutherland and Julie Christie as a couple deep in grief over their daughter's death.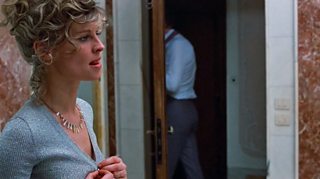 Central to the film is a five-minute sex scene so naturalistic and unglamorous that it sparked false speculation that on- and off-screen couple Christie and Sutherland had actually done it for real.
Roeg and editor Graeme Clifford chose to interweave shots of the pair in bed with them getting dressed for dinner. For Sutherland,
"You don't see that scene as a voyeur. You watch it and it reminds you of yourself, of you being loving and you being loved."
It's a beautiful love story of two people surviving the most traumatic tragedy.

Sam Taylor-Johnson, Life Cinematic

Category - THE PRODUCTION DESIGN
The Grand Budapest Hotel (2014)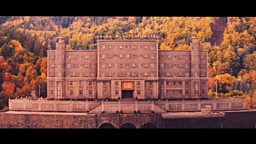 The distinctive visual style of director Wes Anderson is showcased in his most successful film to date, the story of a shabby European hotel between the wars.
Stanley Kubrick's iconic hotel movie The Shining was an acknowledged influence on Anderson's use of highly symmetrical framing and tracking shots. A handmade miniature model was built for fantastical exterior shots of the building, with real world locations like a former German department store providing interiors.
The result garnered a well-deserved Academy Award for production designer Adam Stockhausen and set decorator Anna Pinnock.
He's constructed something so elegant and it creates such an alternate universe, that within that universe, anything can happen.

Sam Taylor-Johnson, Life Cinematic

Category - THE DANCING SCENE
Beau Travail (1999)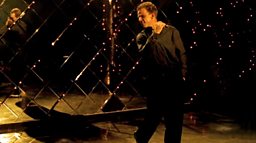 Directed by Claire Denis and based on a Herman Melville novella, Beau Travail is the unforgettable account of a French Foreign Legion officer posted in the Horn of Africa, and his subsequent struggle to find meaning in civilian life.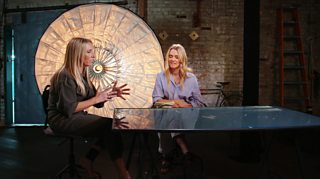 The film appears to end on a downward note, before an entirely unexpected coda set back in a Djibouti nightclub - as acrobatic lead actor Denis Lavant dances like nobody's watching to Eurodance hit The Rhythm of the Night.
It's a complete change of both tone and aesthetic, and leaves the audience questioning everything that has gone before.
I love seeing someone's masculinity shift into something else... absolute liberation.

Sam Taylor-Johnson, Life Cinematic

Life Cinematic: Filmmakers select their greatest movie moments
Oscar-winning director Sam Mendes selects his 10 best film moments including the perfect shot.

Edgar Wright champions his favourite films in categories ranging from the Needle Drop to the Perfect Tension Build.

Film-maker Sam Taylor-Johnson, director of Fifty Shades of Grey, Nowhere Boy and A Million Little Pieces, selects her favourite film moments.
Inside Cinema on BBC iPlayer: Short Films For Movie Fans
How a sound effect conquered cinema, appearing in hundreds of films from the '50s to now.

How three films revolutionised musicals and brought sex and spectacle to the big screen.

During Nixon's turbulent presidency, American cinema fiercely questioned the status quo.

How digital de-aging is conquering Hollywood, granting stars eternal, cinematic youth.