Main content
'Post-Lockdown Anxiety': Not everyone is excited about restrictions easing
Spend ten minutes scrolling through Twitter and you'll see countless joyous memes welcoming the prospect of pubs reopening, stadiums refilling and life, potentially, returning to "normal".
Some, however, are expressing their complete dread at the prospect of lockdown's end.
BBC The Social has been hearing from those who are anxious about the future, and Dr Punam Krishan is here with some advice.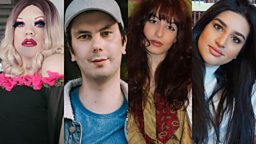 'The prospect of lockdown ending… no longer feels like freedom, it feels intimidating'
In the central belt, 26 year old Katie is worried about returning to work in a pub.
"The young people who will be mixing the most won't have had the vaccine yet," she says. "Going back to work in that environment is a real concern."
"I'm worried we will see more customers, which is great for business, but you can't really maintain social distancing when serving food. And, if booze is allowed, that'll change the behaviour of customers, not wearing their masks, going to different tables… "
Katie is trying to keep the anxiety at bay by focussing on the positives. Mainly, that she will get paid for working.
Glasgow-based NHS GP, Dr Punam Krishan, told BBC The Social that levels of anxiety-related calls are increasing.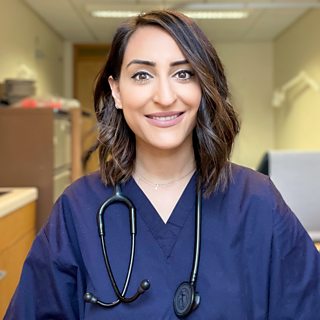 "I have seen a huge rise in the number of people presenting to me with anxiety, stress and low mood," she says. "Mental health has been impacted significantly across all age groups and people from all backgrounds."
Olivia, 23, is anxious at the thought that life is returning to the way it was.
"I feel that I have become detached from the way things were before the pandemic, and the thought of going back to activities such as sitting on a crammed bus or drinking coffee in a café feels overwhelming," Olivia says.
Olivia has even started dreaming that she is in a busy environment and struggling to escape from crowds of people.
"The prospect of lockdown ending and returning to what we once considered to be 'normal' no longer feels like freedom, it feels intimidating.
Olivia is hopeful that she will learn to adapt.
'Do I even have any friends anymore?'
In Aberdeen, 22-year-old Zarah has been losing sleep since the UK Government announced their "roadmap".
"The thought of lockdown easing has massively affected my mental health for the worse," she says. "I have been experiencing anxiety attacks and sleepless nights unlike ever before."
Zarah suffers from anxiety, especially when socialising in public.
"I am, of course, still worried about catching the virus or losing a loved one, but social situations create a different kind of panic in my mind that have never been as apparent before."
Dr Punam Krishan believes there are many reasons that are causing anxiety around the easing of restrictions, including job loss, fear of transmitting the virus and the evolution of our relationships.
"People are tired," she says. "It's been a long year of living in an altered state of normality with constant changes. Prolonged isolation away from social networks and staying home has led to 'cabin fever' and so stepping back out into the world will require some adjustment."
Like many of those who reached out to BBC The Social with their concerns, the latest announcements have sparked more questions.
My main concern would be the re-normalisation of working in the office, post-lockdown
"I barely kept in contact with any friends or family during the lockdown and I worry they hate me now," Zarah says. "Do I even have any friends anymore? Will everyone notice all the weight I gained and my terrible hair dye job?"
It's not uncommon for people to question their body image after nearly a year of lockdown.
"Most people will admit to changes in their levels of fitness, body weight, lifestyle habits over the pandemic," Dr Punam Krishan explains. "The most important thing to remember is you are not alone and as long as you are comfortable with where you are at with your lifestyle, that's all that matters. Use this time to review your lifestyle and try to make healthier choices if you can. Be proud of how far you have come, it's been the most testing time for most people, you will get your mojo back, be kind to yourself."
Ross, from Glasgow, is worried that the advancements in remote working will be reversed. Ross has a disability and has found our new way of working much more accessible.
"As someone with access needs, working from home has actually been a blessing," Ross says. "My main concern would be the re-normalisation of working in the office, post-lockdown."
Ross is concerned that workers will be viewed differently if they opt to continue to work from home.
"I feel that once things ease and office life resumes, there will be a stigma put back on working from home."
'My outlook has changed severely over what I want from life'
Edinburgh-based DJ Jordy is another person who has mixed emotions about the life-changing prospect of restrictions easing. Jordy has cystic fibrosis and is concerned they will still be at risk when things go back to so-called normality.
"The prospect of returning back to the way we used to live excites me and scares me," Jordy says. "With my underlying health issues, I'm anxious about going back to DJing and performing. I reckon I'll still wear a mask for a few months after to ensure I don't risk getting Covid 19."
After shielding for 11 months, Jordy has become accustomed to life in lockdown.
"My outlook has changed severely over what I want from life," Jordy says. "I empathise with people struggling right now, but this was something I had at the beginning of the pandemic. I was alone in my house and couldn't go for a walk for nearly 5 months."
Jordy has gotten used to their new way of life.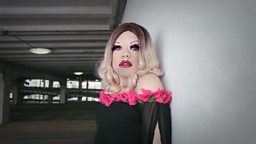 On the west coast, 23-year-old Becca is fearful of those who don't take the risks seriously.
"I am scared about those who don't care," Becca explains. "They will pretend like nothing has happened and drink, socialise and put others at risk, with no regard to anyone's wellbeing bar their own."
Becca's experience of slight easing in the summer of 2020 makes her anxious at what government relaxation will bring.
"I saw selfishness rise. I am scared it will be the exact same, potentially giving rise to risk to those who I care for. I am scared that all that hard work and sacrifice will be thrown away."
As a coping mechanism, Becca says she tries to avoid watching the news. It helps her avoid overthinking.
"If I focus on myself, and what I can do to help others, then that should be all that matters."
Symptoms of anxiety typically include:
Restlessness
Dry mouth
Racing heart
Clammy hands and feet
Difficulty concentrating
Irritability
Gut issues (nausea, vomiting, altered bowel habit, tummy cramps)
Headaches
Fatigue
'Does this person have the virus? Will they give it to me?'
Kevin, 31, says that the end of lockdown has brought mixed emotions.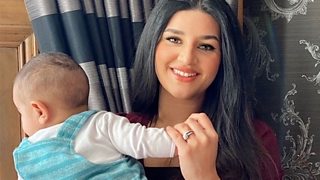 "The thought of seeing my friends and family again makes me emotional," he says. "But I do have some overwhelming worries about the reality of life after we open back up. It's just a constant back and forth of opposing emotions that can make it difficult to function in daily life."
26 year old new mum, Zahra Faqir, gave birth to a baby boy in lockdown and worries about life post-lockdown.
"Many people found out I had a baby after lockdown had commenced so, when it eases, my friends and family will be seeing me for the first time," she says. "My baby has spent his whole life meeting very few people, so the idea of taking him to busy places makes me anxious."
Zahra thinks the pandemic has made us question everyone we meet, raising her concerns about society reopening.
"Social distancing has put society in a position where you doubt everyone you meet," Zahra explains. "We think, 'Does this person have the virus? Will they give it to me?'
What do I do if I have post-lockdown anxiety?
It is more important than ever to keep the channels of communication open...
"It is more important than ever to keep the channels of communication open with loved ones or people you trust; chances are they will also be feeling the same way so showing solidarity and offering support to one another will help," Dr Punam Krishan says. "Recognising if you have any symptoms of anxiety – ask yourself every morning, or write it in a journal, 'how am I feeling? What's my energy levels like today?' If you consistently feel the answer is low mood, irritable, worried, anxious, tired all the time etc., you need to do something about it. Speak to your GP."
"If stress and anxiety are left untreated for a long period of time, it can start to impact other areas and quality of life, can affect your work or relationships and can possibly even cause other ailments," Dr Punam Krishan says. "Create a routine that is realistic and set out intentions for each day that are achievable. Take your time easing back into the outside world remembering that you are in control of what you feel comfortable doing. Connect with the breath – if feeling overwhelmed, remember to take a deep breath in and out slowly and repeat or step outside for some fresh air, go for a walk, call someone. These things will help distract the mind and help you to relax."
If you, or someone you know, have been affected by the issues mentioned in this article, you can access organisations that may be able to help via BBC ACTION LINE.