Main content
Vic Galloway's Best Albums of 2018
The album… surviving as a viable concept, despite ongoing talk of its tragic demise. I still don't think there's a better showcase for an artist's work. But what makes a good one – well for me it's personal taste. My personal taste is diverse and inclusive so this list of 50 contains indie, rock, punk, soul, hip-hop, electronic, acoustic and global flavours. And for the first time since compiling these lists… one band has done the triple-whammy of seizing best album, track and LIVE act – Young Fathers. Well done to them - enjoy at your leisure!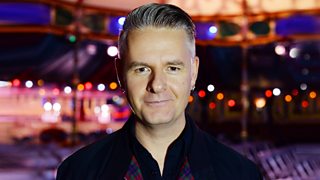 Albums of the year:
1. Young Fathers – Cocoa Sugar (Ninja Tune)

Then in alphabetical order:

Plenty more superb titles were released this year of course; please don't get upset if your own personal favourite isn't in there – remember this is my humble selection. More than anything, I hope you find some inspiration within.

Track of the Year:
Young Fathers – Toy
Compilation album:
'Screamers, Bangers & Cosmic Synths – Volume 2' (Triassic Tusk)

LIVE Act of the Year:
Young Fathers
Merry Christmas, Happy Hogmanay – and all the best for 2019!

Cheers,

Vic xxx