Main content
Puzzle for Today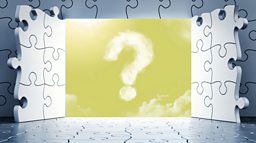 Puzzle No. 119 – Thursday December 14
A bakery has prepared a batch of mince pies. The first customer to the store purchases ¾ for a Christmas party that evening. The second customer takes half of the remaining, then buys seven more for a friend. The third customer takes the last 9 of the batch. How many were there to start with?
Today's Christmas #PuzzleForToday has been set by Tes who host a full curriculum of maths lessons developed in collaboration with White Rose Maths available for free on its Maths Mastery site.
The answer to the puzzle is no longer available


More fiendish brain-teasers and quizzes on BBC Radio...