Main content
Mary Anne Hobbs picks 10 great music documentaries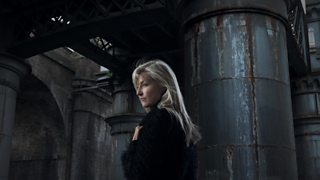 6 Music weekend breakfast show presenter Mary Anne Hobbs started her career as a music journalist before becoming a radio DJ. She presented shows at XFM then BBC Radio 1, where her diverse tastes lead her to both present The Rock Show and play a vital role in bringing dubstep to a wider audience. As a vociferous champion of new and old music (and presenter of Radio 4 documentary The Tale of Jimmy Scott), who better to select 10 of the very best music documentaries from Radio 4 for Seriously…?
Mary Anne Hobbs presents...
The story of jazz singer Jimmy Scott, one of the 20th Century's most overlooked vocalists.
More from Seriously...
The band member recalls the anarchistic joy of a truly unique group.

The team of recovering addicts who made their mark on cinematic history.

David Aaronovitch on how an Eastern political tract became a Western icon.

David Bowie's interviews reveal his humour, passion and determination to succeed.

Did Nazi leader Hermann Goering have a brother who saved innocent lives from the Holocaust?

A selection of great female authors who have radically altered the genre.

Mat Fraser meets the former striptease stars back on the stage in their 70s and 80s.

The legendary radio maker recommends seven great documentaries for Seriously...

A poetic retelling of the Orpheus myth, from the celebrated writer Neil Gaiman.

An aspiring singer-songwriter meets the man who predicted the demise of the music industry decades ago.

What have you learned from our documentaries? Try our fiendishly difficult quiz...

Kellie Redmond explores Disney's fascinating contribution to the war effort.

The Simpsons star, satirist and actor reflects on the flood that devastated his home town of New Orleans.

Seven reasons to love the modern melodic drum that creates a haunting tone.

The award-winning writer on porpoise dissections, stranded whales and beached dolphins.