Main content
Jeff Lynne's ELO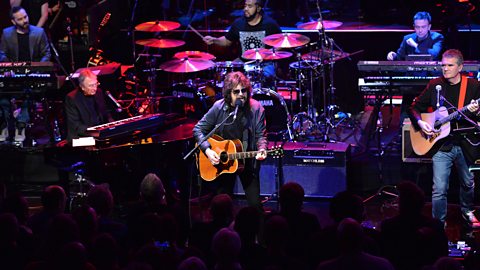 It was a night for favourites in the dramatic setting of the BBC Radio Theatre.
On Thursday 12 November, Radio 2 welcomed Jeff Lynne's ELO to the BBC!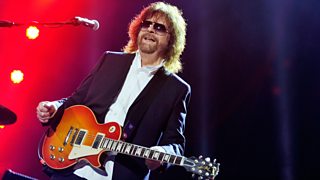 At 11:00am Jeff Lynne started his day with a special soundcheck performance for Ken Bruce, performing new track When The Night Comes and Turn To Stone.
The BBC Radio Theatre played host to an iconic band that have been making music history since the 1970s. Watch the whole concert now.
Let's Get Quizzical!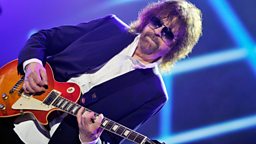 Red Button Schedule
| Date | Time |
| --- | --- |
| Thursday 12 November | 19:55 - 23:59 |
| Friday 13 November | 00:00 - 19:55 and 22:00 - 23:59 |
| Saturday 14 November | 00:00 - 10:40; 14:05 - 15:05 and 22:00 - 23:59 |
| Sunday 15 November | 00:00 - 13:00 and 19:00 - 19:55 |
| Monday 16 November | 08:00 - 16:00 |
| Tuesday 17 November | 06:00 - 14:00; 14:35 - 22:30 and 23:15 - 23:59 |
| Wednesday 18 November | All day |
| Thursday 19 November | All day |
| Friday 20 November | 00:00 - 06:55 |