Main content
7 tips and tricks for writing a spectacular short story
Seven years ago, Chris Evans had a dream: to get children excited about reading and writing. All children, no matter what their ability. 500 Words is now one of the most successful story-writing competitions for kids in the world. Nearly half a million pupils have written a story for us; that's over 277 MILLION words!
From Monday 16th January, Chris Evans invites budding young writers to submit a 500-word story on any topic, with the six winners having their story read on the air by a celebrity at a star-studded event in a top secret location.
Here are tips and techniques to help get the creativity flowing and bring your child's story to life. Get reading, Get writing, get inspired!
1. Plot perfection with Naomie Harris
She's thrilled in Bond, stunned audiences as Winnie Mandela in The Long Walk to Freedom and bewitched us as Tia Dalma in Pirates of the Caribbean; now, Naomie Harris takes on her toughest challenge yet…putting 500 Words story-writers through their paces with a Story Starter on Plot.
What twists and turns make the perfect tale? Playing around with plot at a green screen studio our 500 Words writers get the inside tips and tricks.
2. Charlie Higson's tips
500 Words judge and award winning children's story book author, Charlie Higson explains what he looks out for in 500 Word entries.
"Don't be held back thinking 'I should be writing this type of story or that type of story'. Write a story you would like to read".
3. Ben Willbond and Terry Deary Explore Originality
Horrible Histories creator Terry Deary and actor Ben Willbond consider Originality with tips on creating new, original story lines. Can you turn an old fairytale on its head to create a brand new brilliant story?
Ben Willbond and Terry Dreay from Horrible Histories explore Originality
4. Frank Cottrell Boyce shares his top 3 story writing tips!
Returning 500 Words judge and Children's fiction author has a multitude of tips, including these gem.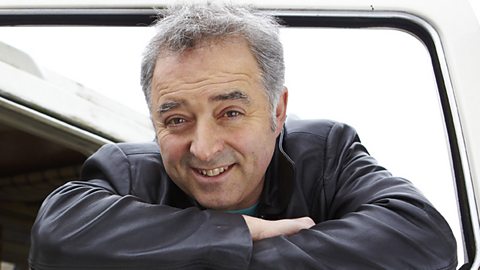 Frank Cottrell Boyce answers some burning questions about writing 500 Word stories
5. Matthew Perry & Guy Garvey talk story inspiration
Friends star Matthew Perry & singer Guy Garvey reveal where their writing inspiration comes from.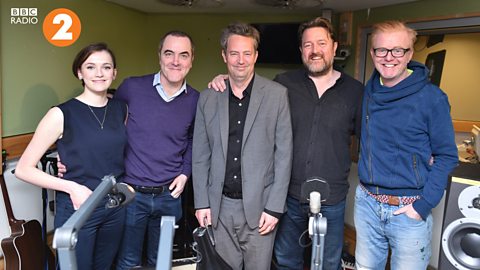 Friends star Matthew Perry & singer Guy Garvey reveal where their inspiration comes from.
6. Sheila Hancock explores ways to write a brilliant character
As a star of stage and screen for over 60 years, there is isn't a thing Sheila Hancock doesn't know about Character. In this 500 Words Story Starter, Sheila provides tips and tricks to help budding young story-writers observe people as accurately as Charles Dickens himself.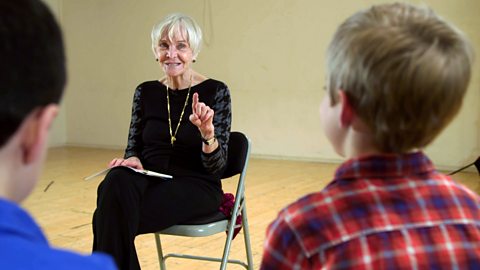 Sheila Hancock gives story writing tips & tricks on the topic of character
7. Ten more killer tips from the 500 Words Story Lab
Chris Evans, Francesca Simon, Frank Cottrell-Boyce & Malorie Blackman impress HRH The Duchess of Cornwall with story tips.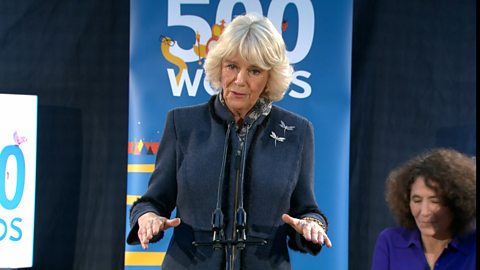 Chris, Francesca, Frank & Malorie impress HRH The Duchess of Cornwall with story tips!
The competition asks children in the UK aged between 5 and 13 to compose an original work of fiction using no more than 500 words. Entries are in two categories: 5-9 years and 10-13 years. Budding young writers have until 7pm on Thursday 23 February 2017 to submit their stories.
More information and terms and conditions can be found in our FAQs plus children will find an array of tools to inspire and help them.
More from 500 Words
Everything you need to know about Radio 2's short story-writing competition for kids.

The best opening sentences in literature, according to 500 Words judges.