Main content
Flyweight boxer Andrew Selby is Wales' most successful amateur boxer. He competed for Team GB at the 2012 Olympics and turned professional in 2015.
Yet the unexpected and devastating death of his mother, Frankie, in July 2017 sparked a tumultuous period in the boxer's life.
"I remember my first fight, I won it by a stoppage. It was an amazing feeling - winning. I went home and told my mum and my dad, they were really proud of me. I just couldn't wait for my next fight," he said.
"In 2012 I went to the Olympics. It was the highlight of my career, coming out into the ExCel Arena, 10,000 people chanting 'Selby'. It was amazing.
"After the Olympic Games everything was going well. I turned professional, I was winning titles. And then in 2017, out of nowhere my mother passed away. An unexpected death, and yeah, that's what really broke me. That was the worst point in my life to be honest.
"As funny as it sounds, we used to go to bingo a lot together. She was my best friend. I could tell her anything, and she could tell me anything."
Grief overwhelmed Selby, who began drinking heavily.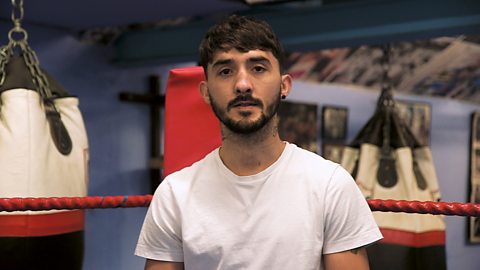 An individual finds inner-strength to overcome grief following the loss of their mother.
"When my mother passed away, the first thing I did was pick up a bottle. And I drank and drank. I didn't want to speak to anyone. I hid myself away. I self harmed. I did a lot of things that I'm not proud of," he said.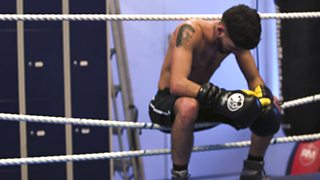 "I was at my caravan one time and I'd woken up, and there were police around. I was such a mess. I fell over and smashed my head open. I went into hospital and had a brain scan.
"After the scan I'd asked one of my sponsors at the time for a lift in a taxi. I'd got in the taxi and I kept falling over, I wouldn't put my seatbelt on. And that's all I really remember until seeing the footage from the police station the next day, of the police dragging me out of the car.
"When I saw the footage it was a real shock. I told the police officer to turn it off, I started crying because I knew that that was not me.
"That was the moment when I knew it had to stop."
After the incident with the police, Selby began to turn his life around.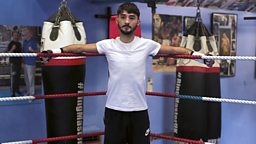 "Two days after the police station I put my trainers on and went running. It got a lot off my chest, I did a lot of thinking. The harder I trained, the better I felt in myself,' he said.
"The British Boxing Board of Control suspended my license at the time. That was a bit upsetting but I stayed at the gym training, focusing on myself and getting fit.
"The court ordered me to seek counselling. The feeling of opening up is a relief: someone else knows how you're feeling. The pain is always there but it makes you happier that someone understands you.
"Going back, when I lost my mum I didn't see a future. I'm just grateful for going to speak to them, because I wouldn't be here now, I don't think.
"I had to have meetings with the boxing board to get my license back, to see if I was mentally ok. I did all my medical checks, brain scan - everything was fine. I was fit to fight.
"My comeback fight was in Newport. I won that inside two rounds."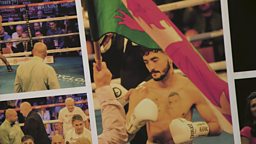 Having sought help and put his boxing career back on track, Selby can now look forward to a positive future.
Speak to people and don't hold it up inside
"I've passed all the bad stuff now and there's no going back. I'm really confident I can say that, there's no going back - I'm only going up and up, and getting that world title belt I think," he said.
"I wish I could turn back time, but I think I had to go through the bad to see the light, to see the bright side.
"People are watching down on you and you've got to have that belief that they'd want you to focus on just being happy.
"If you're grieving, going through depression or anxiety, it's not the best way to deal with it by bottling things up. Speak to people and don't hold it up inside, and seek help."