Main content
France, film and fugitives: Translating Barbara Loden
By Bidisha | 21 October 2015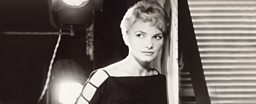 Barbara Loden began her early career as an actress and later went on to direct on stage and screen.
Earlier this year, with little fanfare, a mysterious new publishing collective of editors, translators and designers called Les Fugitives published an extraordinary novel.
Suite for Barbara Loden by Nathalie Léger was released in its original French more than three years ago, winning the Prix du Livre Inter in 2012. Since its spring release, Les Fugitives' masterful English translation by Cécile Menon and Natasha Lehrer has gained the kind of awed word-of-mouth recommendations that are gold dust to publishers large and small.
I was fascinated in equal measure by Wanda, Barbara and Léger herself

Natasha Lehrer
Suite for Barbara Loden tells the story of an unnamed French writer and archivist, possibly based on Léger herself, writing an encyclopaedia entry on real-life American film director and actor Barbara Loden. The narrator is enthralled by Loden's 1970 directorial masterpiece, Wanda, which tells the – again true-life – story of a woman who collaborated with a stranger to rob a bank.
Loden directed herself in the lead role. So begins a gripping boxes-within-boxes narrative as Leger (or her semi-fictionalised avatar) follows Loden following Wanda following Alma Malone, the woman the film Wanda is based on.
Piercing the many postmodern layers of artfulness and self-reflexiveness in the novel is a hard core of painful realism; all of the women, from the author/narrator to the actress/director to the inspiration/criminal, are haunted by male violence in the form of abusive fathers, husbands, boyfriends or seemingly good Samaritans who turned out to be anything but.
I meet the anonymous co-founder of Les Fugitives in a bar so discreet that its name isn't on the sign. Les Fugitives focuses on translating award-winning literature by women writing in French and wants media attention to remain on the authors.
"Nathalie Léger is so self-referential she's already said everything you could say about her," comments the co-founder on Suite for Barbara Loden. "The way she writes is so dry it's almost funny. I'm not sure she sees herself as a famous author by any means, although in France her publisher has gravitas. We wanted to import something that's left a mark on the national psyche."
Co-translator Natasha Lehrer, writing to me from Paris, calls the novel "a blend of autofiction, documentary, cinema history, sociology, biography. I love how she combines visceral evocations of the violence that can be done to a woman's body and to her sense of self, with at other times a cool, almost theoretical objectivity, even when addressing the taboo subject of maternal abandonment. She's brilliant at excavating the destructive side of marriage. I was fascinated in pretty much equal measure by Wanda, Barbara and Léger herself."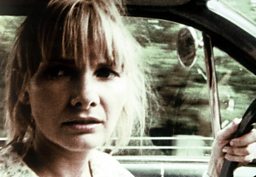 Barbara Loden directed herself in the lead role in 1970 film Wanda
Les Fugitives reminds me of a nascent version of the highly respected Peirene Press list, led by novelist and publisher Meike Ziervogel, who produce beautiful editions of international literature in translation. Both specialise in crystalline short works.
Reading literature from other languages is a crucial way of keeping our minds open

Natasha Lehrer
"There's a poetry to the short form," agrees Les Fugitives' co-founder. "The reader has more work to do, it's more elusive, more intense. In English you'd call them writers' writers. Literary publishing is a hybrid world – an art project in a commercial venture."
I ask her if it isn't foolhardy to launch a publishing venture in an environment dominated by behemoths like Penguin Random House and Amazon. Not only that, but the UK market has always been resistant to literature in translation, with only five per cent of books published having originally been written in another language.
"Feeling like a failure is a spur," she replies sunnily. "You can't be frightened, it's a waste of time. As a publisher you're making a mark, you're taking a space. So you're making a political statement."
Perhaps, too, we are seeing a cultural change when it comes to translation. The International Booker Prize (where I am a trustee) has announced that from next year, it will specifically reward fiction in translation. Earlier this month the Southbank hosted The Big Translate, where schoolchildren talked about translating books from around the world into English.
Meanwhile, renowned British translator Sarah Ardizzone is one of the luminaries behind Translation Nation, a project running translation workshops in primary and secondary schools. Earlier this summer the publishing industry celebrated the long-awaited translation of Dutch author Tonke Dragt's children's classic The Letter to the King.
For now, though, it's all about Suite for Barbara Loden as the acclaim for Nathalie Léger's novel continues to build. Its importance goes well beyond the immediate story that Léger tells, according to co-translator Natasha Lehrer: "We are seeing things today that we thought we had banished from history. The refugee crisis in Europe. Nationalisms creeping across Europe. Borders being closed. Minds being closed.
"Translation has never been so important. Reading literature from other languages and cultures is a crucial way of keeping our minds open to the other, of acknowledging the unfamiliar, of reminding ourselves that there is value in difference."
Suite for Barbara Loden by Nathalie Léger, translated by Cécile Menon and Natasha Lehrer, is published by Les Fugitives. The next release by Les Fugitives will be Eve From Her Ruins by Ananda Devi in 2016.
Suite for Barbara Loden
Extract from the novel
Barbara said that she had no grand story to tell. No wind of History, none of the political turmoil of the times, nothing illustrative of any social drama. Poverty, perhaps, but not destitution. Violence, yes, but the acceptable face of violence, the kind of banal cruelty enacted within the family.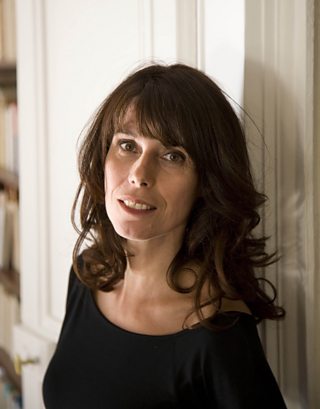 Author Nathalie Léger won the Prix du Livre Inter
That was all she said. Her own story, enmeshed in this one, is probably no more than the ordinary story of a lonely, unloved child, a child who has been silenced, forced to submit to someone stronger than they are; the kind of sadness that it is not easy to get over – a commonplace story.
That is the only reason Barbara Loden made films. To soothe. To heal the pain, assuage the humiliation, process the fear. 'Wanda's character is based on my own life and on my character, and also on the way I understand other people's lives. Everything comes from my own experience. Everything I do is me.'
Loden appears with John Lennon and Yoko Ono on American Talk show The Mike Douglas Show