Main content
Fingal's Cave of Staffa, Scotland
The cave that inspired monarchs and geniuses.
The most extraordinary place I ever beheld; it baffles all description'.

Sir Walter Scott, Historical novelist, playwright & poet
Staffa is entirely volcanic and has unique geological features of towering hexagonal basalt columns.
The cave was described by Queen Victoria as "extraordinary and splendid with all colours – pink, blue and green – which had a most beautiful and varied effect".
The cave has inspired verse by Tennyson, Wordsworth and Keats, paintings by Turner and compositions by Mendelssohn.
The cave's other-worldly structure and symmetry creates spectacular auditory illusions, giving the cave it's Gaelic name 'the Cave of Melody'.
The name is based on the hero in James Macpherson's epic poem 'Fingal' (1762), based on early Gaelic legends.
Staffa is uninhabited and accessible only by sea.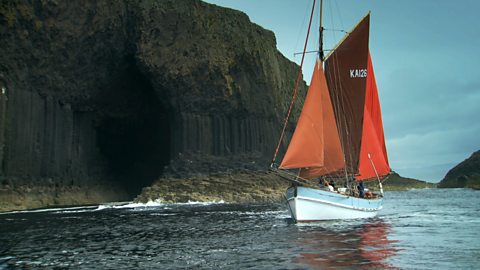 Clare explores the natural phenomenon that has inspired artists across generations.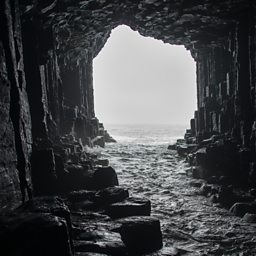 View from inside Fingal's Cave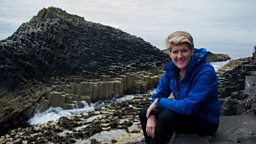 Clare Balding at Fingal's Cave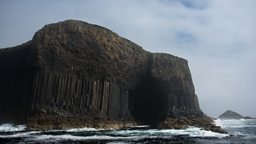 The mouth of Fingal's Cave