Main content
Desmond Carrington - A career in music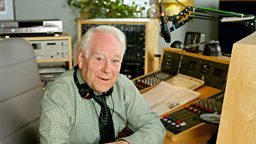 It is with great sadness that we at Radio 2 learnt that Desmond Carrington had passed away on February 1st 2017. Here we reflect on his wonderful and varied career that spanned six decades.
Desmond Carrington presented the much loved Radio 2 series The Music Goes Round, which ran weekly on Radio 2 for 36 years.
Broadcast from his Perthshire home, The Music Goes Round was a selection show curated by Desmond which combined songs across every era to a weekly theme.
Originally called All Time Greats, The Music Goes Round had a loyal (and growing) fanbase thanks to the wonderful rapport that Desmond had with his fans.
He signed off the show in late 2016 due to ill health - and spent more time with his cat, Golden-Paws.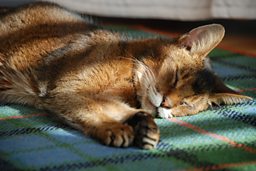 Golden-Paws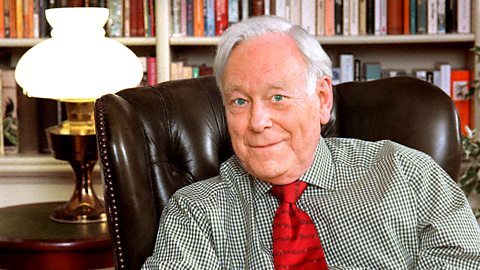 Desmond announces that after 70 years on air, he is going to hang up his headphones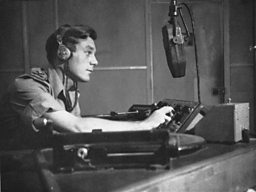 Desmond began his broadcasting career in the 1940s, first as an actor in radio plays and then as a broadcaster for military radio whilst stationed in Colombo, Sri Lanka.
On his return to the UK, Desmond became a radio producer, as well as continuing his acting career on TV. In the 1950s he began presenting Movie Go Round for the BBC Light Entertainment Programme, the station that would become Radio 2.
He was awarded the Golden Badge of Merit in 1989 and voted Radio Personality of the Year in 1991, six decades into his career.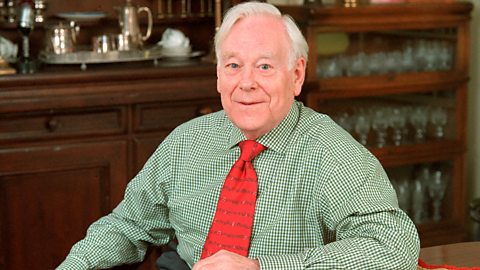 Hear Desmond Carrington's final link after 70 years of broadcasting on BBC Radio.