Main content
How to...buy a second hand car
Buying a used car from a dealership shouldn't be a difficult process – but it can be fraught with pitfalls which the average car buyer may not normally consider.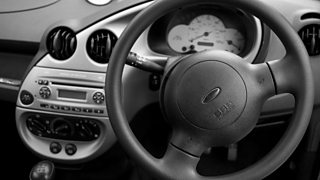 An MOT only proves that a car passed certain safety and structural requirements at the time the test was taken. More serious faults which may not have been obvious at the time.
Used car dealerships should get an MOT certificate for any car which they let you drive away from their forecourt. However, an MOT only proves that a car passed certain safety and structural requirements at the time the test was taken. More serious faults which may not have been obvious at the time of the MOT would require a deeper investigation into the vehicle in order to be identified.
Car expert Mark Brown has offered us 12 steps to take when you need a new motor, and how to stop yourself from getting lumped with a lemon:
1. Research the market…..and the dealer
Ensure the advertised price is right, within your budget and stick to your budget – this information may be useful when negotiating a deal. Read reviews for things to look out for on a specific model. Why not research the dealer too, and search the net for history/feedback on them.
2. Ensure the car is theirs to sell
Not so much a problem if buying from a dealer because consumer legislation makes it a Condition that the seller has legal title and can pass it on to the buyer but still worth ensuring a previous owner's finance has been cleared or you may never legally own the car. Buying from a private buyer can be more risky, therefore, ensure you see the V5C/UK Registration Certificate so you can check the current Registered Keeper. Inspect the car at that address or be very wary if you're not allowed to, never meet in a pub car park or other place and check the finance status.
3. MOT, Tax & Service History
Ask to see the service book and evaluate how convincing the stamps are in the service book – there's no substitute for a comprehensive pack of receipts, service sheets etc, if available. You are also now able to check and obtain certain details using the DVLA's free Online Enquiry Service by entering the registration number and vehicle make here which will return the vehicle's current tax and MOT status. The tax may now be cancelled which is normal when a car is sold or traded to a dealer but the date the tax was cancelled or expired will be listed. Similarly, the MOT status will be listed. If the MOT is not current and/or the tax expired a while ago is an indication the car's been off the road a while, possibly well before the tax and/or MOT expired – ask why and walk away if the answer is not a convincing one because a car that has stood is not a good prospect.
4. Check the history of the vehicle for any "at risk" markers
You are able to obtain a data check at HPi or here which will reveal if the car still has outstanding finance, is recorded stolen, scrapped or previously written off, is recorded as exported and may even tell you how many previous Keepers the car has had and when it changed hands each time.
5. Take somebody along to see the car with you, preferably with some mechanical, bodywork or engineering experience but even somebody with no particular car expertise, is better than being on your own – it's true that two heads are better than one and a second person can take the pressure off, buying you thinking time, spot something you may have missed or just provide moral support and a sounding board.
6. Checks from the driver's seat
Turn on the ignition and see all the warning lights come on. Some will come on and go out quite quickly after the vehicle's gone through its diagnostic checks, others will go off when the engine is started, the seat belts are fastened and the handbrake is released – any left on at the point you would normally be ready to drive away without any lights turned on is indicative of a fault – many warning lights which stay on are now MOT failures and all warn of problems which are generally not cheap to fix. Test all the controls – especially the air-con on coldest setting ensuring the air from the vents is really cold after the engine's been running for a while.
7. Eye-line the panels, paint finish & body gaps
View the panels from a range of distances and angles from obliquely to directly, face-on and look for differences in paint textures, dents, ripples and uneven gaps between lights, bumpers, panels etc which could be symptomatic of a chequered history of repairs to collision damage.
8. Have a look underneath
You don't have to lie right under the car, it may not be safe – or clean! But you can kneel down and have a look under the vehicle's front, back & both sides with a torch if possible – you're looking for oil & other fluid leaks, rot holes in the underbody, loose items or leaks from along the exhaust which you may be able to hear as a soft puffing noise with the engine running.
9. Check the wheels & tyres
Look for more significant damage to wheels and/or plastic trims beyond just the light kerb scuffs you might often see there. Buckling of the rims of the wheels next to where the tyre walls meet is not a good sign. Apply the 20 pence test on the legality of the tyres by slotting the edge of a 20p piece in the tread and if you can see any of the outer edge of the coin where the writing appears the tyre is worn out and may be illegal – repeat all around all four tyres. You can tell a lot about the health of a car and how it is (or is not) being maintained from its tyres so examine the tyres' sidewalls to ensure there are no cuts or bulges, look across the entire width of each tyre's tread surface which often yields clues as to the presence of any steering and/or suspension damage & misalignment. See that the tyres are wearing evenly across their entire widths – faster rates of wear either in the middle or to both edges is symptomatic of long-term inflation problems, fast wear to one edge could be due steering and/or suspension alignment faults, rub your hand around the inner and outer edges of the tyres and if it feels easy to do this in one direction but difficult in the other direction where you feel a feel a series of knife-edges to the edges of the tread blocks is a sign of tracking defects.
10. Under the bonnet
Before the engine is running, check the engine oil level using the dipstick. A petrol engine's oil should appear a dirty golden-brown colour whereas a diesel engine's oil may appear slightly blacker – too black and tar-like is a symptom of a poorly maintained engine. Check the coolant level usually now visible in see-through header tanks but don't remove the cap if hot, it can be under pressure! Look around for anything that may seems loose, broken, leaking, for any dodgy looking wiring connections which is often a sign of amateurish or DIY repairs and then start up the engine and just listen……to what hopefully should be an even tone, with no speeding up and slowing down and no evidence of the engine rocking on its mountings or there could be a misfire on a cylinder.
11. Systematically inspect all around the car
With the engine running walk around the car and systematically open each door, check the handles, kiddilocks and have a good look around inside each door looking at the trim, testing the electric windows, check the seat adjusters & folding seat mechanisms, plug in the seat belts and tug at their mountings to ensure they're secure, get somebody to turn on the lights keeping as many on as possible when the brake lights and indicators are operating to ensure they're not all flashing at odd rates which is indicative of a electrical faults. Press your weight on the body at each corner, the car should return to level - if it continues to bounce beyond up and back to level is symptomatic of a worn shock absorber at that corner.
12. Road Test
Ensure you are correctly licensed, have valid insurance for the car and it is MOT'd. Ensure the driver's seat & controls including the mirrors can be adjusted and are properly adjusted and there is enough fuel for your test drive which should cover as wide a range of conditions as possible. Ensure the steering wheel is straight when you're travelling in a straight line, the car doesn't pull or wander to one side, that the steering feels light and responsive enough, the brakes don't squeal or grind away when you apply them and that they pull up the car sharply and evenly. Listen out for any knocks, rattles or squeaks, that the indicators self-cancel and the drive feels a precise, confidence inspiring experience, that the gears change smoothly and easily and the clutch doesn't slip when you lightly rest the weight of your foot on the pedal and that it clears before the pedal reaches the floor.
If all else fails and you're still not confident, you could always arrange for a professional inspection – just search "pre purchase inspections" online for organisations which are available to help avoid buying a pig in a poke and if you are selective from the outset having done your homework, research, data checks etc you probably won't need to pay for several inspections before you find the right car.
Your Rights
The changes to the Consumer Rights Act, effective from 1st October 2015, have had several effects on the purchasing of second hand vehicles.
For the first time a specific timeframe has been set on the amount of time in which you can reject a faulty item and get a full refund – 30 days. This includes the buying of second hand cars.
If you follow Mark's guidance and get your car inspected by an independent garage of your own (within 30 days of purchasing it) and find serious faults, you would be entitled to ask for a full refund or to have the car repaired or replaced at no cost.
If you choose the repair option and find that your car isn't repaired to a satisfactory quality after the dealership have had their chance, you can then claim a full refund.
As with the Sales of Goods Act, all products sold must fit the following criteria under the new Consumer Rights Act:
Satisfactory quality: Goods should not be faulty or damaged when you receive them – this includes cars. You should consider what a "satisfactory" quality might be with a used car given its age and mileage, but this is another reason to quickly get it inspected once you've bought it. If an inspection by an independent garage finds major faults with the vehicle, it's probably safe to say it wasn't "satisfactory quality" when you bought it.
Fit for purpose: Any goods sold to you should be fit for the purpose that they are supplied for, as well as any specific purpose which you outlined to the retailer when you agreed to buy the goods. In the case of cars, this would mean being fit to be driven on the road over the kinds of distances and terrains which you specified you'd need the car for during the process of buying.
As described: Whatever you're buying must match the description which was given to you at the time of purchase. In the case of a car: does it actually do everything the dealer said it would? Does it have all of the features they claimed?