Main content
International Women's Day 2016 on Radio 3
TUESDAY 8 MARCH 2016
This year Radio 3's International Women's Day celebration of women in music looks at inspiring women of the past and present, and forward to the next generation of women composers, conductors and performers. All the music broadcast throughout day is composed by women.
MORNING
00:30 Through the Night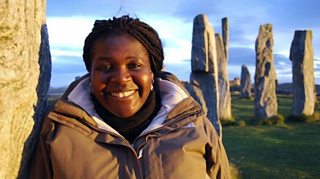 Dr Maggie Aderin-Pocock
Presented by Catriona Young, featuring BBC performances and BBC Proms commissions from the last three years including pieces by Judith Weir and Charlotte Seither.
06:30 Breakfast
Clemency Burton-Hill presents live from Cardiff where she's working with the next generation of performers taking part in BBC Young Musician.
09:00 Essential Classics
Sarah Walker's guest is the space scientist, public speaker, broadcaster and presenter of BBC TV's The Sky at Night, Maggie Aderin-Pocock. She'll be sharing a selection of her favourite classical music including a highlight from Ethel Smyth's wonderfully lush Mass in D. Sarah's 'Music in Time' focus is on Maddalena Casulana, an Italian lutenist and singer who, in 1568, became the first woman to have her music printed and published.
AFTERNOON
12:00 Composer of the Week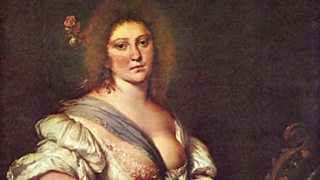 Barbara Strozzi (1619 – 1677)
Donald Macleod explores the life and music of the fascinating Barbara Strozzi. She was one of the most important composers of Italian cantatas in the 17th century and published over a hundred vocal works during her lifetime.
13:00 Radio 3 Lunchtime Concert
Live from the Royal College of Music's Women in Music Festival, Fiona Talkington presents RCM alumni the Albany Trio, who specialise in works by female composers; they will perform pieces by Rebecca Clarke, Judith Weir, and the world premiere of a work by Judith Bingham for International Women's Day: The Orchid and its Hunters.
14:00 Afternoon on 3
The BBC National Orchestra of Wales has recorded a programme of music by contemporary Welsh composers for Afternoon on 3, showcasing some of the finest orchestral music in recent years, from the heroine's anguish in Rhian Samuel's Clytemnestra, based on the Greek tragedy Agamemnon, to Hilary Tann's 'deepest respect' to the victims of Tiananmen Square in The Open Field, along with the premieres of three new pieces by the most gifted of the younger generation of Welsh composers. Presented by Katie Derham.
16:30 In Tune
Live from the Royal Festival Hall on the opening day of Southbank Centre's 'Women of the World' Festival, with Suzy Klein hosting live music from soprano Ruby Hughes and folk star Eliza Carthy. She'll also be joined by Gillian Moore, Southbank Centre's head of classical music, and Jessy McCabe, the teenage student who successfully campaigned for one of Britain's biggest exam boards to include female composers on the A Level music syllabus. Plus the world premiere of a piece created in a series of workshops for young women composers aged 12-20, with composer Anna Meredith, musician Jack Ross and percussionist Beth Higham-Edwards, led by the team behind the BBC Proms Inspire competition.
EVENING
18:30 Composer of the Week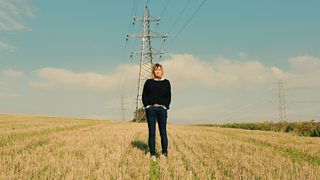 Emily Hall
As above
19:30 Radio 3 in Concert
The BBC Symphony Orchestra conducted by Jessica Cottis, and the BBC Singers conducted by Grace Rossiter, perform several works inspired by natural phenomena. Thea Musgrave's virtuosic Concerto for Oboe and Orchestra, Helios, depicts the circular movements around the world of the ancient Greek sun god, and the BBC Singers and Symphony Orchestra join forces in Judith Weir's delicate piece for orchestra and chorus, Moon and Star – an evocation of the vastness of space, with words by 19th-century American poet Emily Dickinson. Presented by Sara Mohr-Pietsch.
22:00 Free Thinking
Anne McEvoy's guests include performance poet Hollie McNish, who has written a book and a series of poems about motherhood; composer Emily Hall has been commissioned to write a children's opera for Hull 2017. Scientist Helen Pearson is an expert on the longest running study of human development; Edwina Attlee is a writer with an interest in launderettes, sleeper trains, fire escapes, greasy spoons, postcards, and the working lives of women ‒ she'll be sharing audio tales from the National Life Stories Archive at the British Library, where women talk about working lives spent on oil rigs, in steel plants, and a host of other places; Ailsa Grant Ferguson has studied Dorothy Leigh's Mother's Blessing, which was the bestselling book by a woman of the 17th century. They join Anne to look at the ways in which every day experiences in the lives of women feed into creativity.
22:45 The Essay
All week, women tell their own inspirational stories including mezzo-soprano Sarah Connolly and the conductor Alice Farnham. When the composer Nicola LeFanu was growing up, it simply didn't occur to her that composition was an unusual thing for a woman to do; it seemed completely natural, surrounded as she was by women who wrote music: her mother, the composer Elizabeth Maconchy, and Maconchy's friends including the Welsh composer Grace Williams and the Irish composer Ina Boyle. It was only when Nicola went on to study music herself that she realised how few women had been included in the books which told the history of Western Classical music. Her music and teaching have inspired many young women composers, but she laments the fact that opportunities which might have been available in the 1960s weren't there in the '80s. Each generation seems to face different challenges in the pursuit of equality.
23:00 Late Junction
Verity Sharp presents a mix of music featuring pioneering women musicians from Daphne Oram to Peggy Seeger.
RELATED PROGRAMMING
Saturday 5 March
Sunday 6 March
12:00 Private Passions: Martha Lane Fox
14:00 The Early Music Show: Caccini's La Liberazione di Ruggiero dall'isola d'Alcina. Lucie Skeaping presents highlights of the first major UK production of Francesca Caccini's balletto of 1625 – arguably the first opera by a woman.
16:00 The Choir: Sara Mohr-Pietsch explores the issue of women in choral leadership, including musical contributions from choral composers Roxanna Panufnik and Maija Einfelde.
Thursday 10 March
On other pages...
Seven life lessons we can learn from the achievements of female composers and musicians down the ages.

Explore and learn more about women composers: listen to programmes and find archive material.