Main content
Coronavirus: Eight ways to manage the financial fallout
Many workers are seeing their income collapse almost overnight as offices, shops, bars and restaurants begin to close, with the possibility childcare will follow. But how do you cope with the fallout of the pandemic if you're self-employed, on a zero hours contract or end up being laid off? What financial decisions should you be making and what support could you be entitled to? You can read what the government is doing to help here, but financial journalist Jasmine Birtles has shared these eight practical tips with Woman's Hour…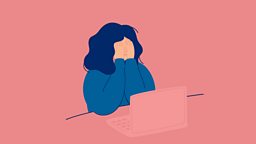 Take the time to do a financial audit
"It's not a bad time to actually take a look at your bills and go through them and cut down on everything," says Jasmine. "We're always being told to 'switch the bills' - well, if you're at home you've got a really good opportunity to do that. You should be able to save about £1000 over the year, simply by switching things like insurance etc. And have a look at your spending. Of course if we're not going out so much life should be cheaper so that's one good thing."
Call your bank or mortgage supplier
"If you're really worried about not being able to pay your mortgage, not being able to pay your loans, speak immediately to your bank - they are offering 'mortgage holidays' (currently this means putting payments on hold for three months) and they are offering a friendlier approach to your loans and credit card bills," says Jasmine.
"Lots of people are doing this - you won't be penalised, just ask them. [But] it does mean that your interest piles up, so it's not going away."
Click here to see what the government has just announced to help protect renters. Emergency legislation is being brought forward preventing landlords from evicting anyone for the next three months.
Apply for benefits
"If you don't have work coming in, if you're having everything cancelled, particularly if you are freelance, sign on to Universal Credit. Of course, everybody's trying to do this, so it's going to take a while," warns Jasmine. "But if you go to Gov.UK, you can apply there. You will need to phone your local jobcentre - normally you'd need to go in, but a lot of them are closed now - so phone them and there will be a wait, but you will get the money at some point.
"Absolutely you have a right to go for Universal Credit, to go for benefits. If you just can't get work - if you're freelance or if you're on a zero hours contract - you are a jobseeker, you are constantly jobseeking, so that means you can get jobseeker's allowance or Universal Credit. Also the government has removed what they call the 'minimum income floor' so even if you're getting no work at all you can still apply. Even though you're going to have to wait for your money, it means that you are potentially able to have other benefits, cheaper eye tests and that sort of thing."
Prioritise your most essential bills
If you're struggling to pay all of your bills, Jasmine recommends prioritising a few that are the most important.
"Normally I would say mortgages, but if you're getting a bit of help there [with a mortgage holiday], council tax is an important one, because you can be made bankrupt if you don't pay that. And certainly your utilities. If you're going to be at home you're going to be using your gas and electricity more."
Think about other revenue streams
"I've talked to psychologists who are starting to do a lot more through Zoom and Skype. There is also the possibility of setting up online courses in whatever it is that you do. It could be massage - do an online course in massage if you're finding everybody is cancelling on you. I've spoken to a videographer who has had all of his work cancelled and [he can] set up online courses on how to make videos because people will pay for this."
"What have you got in the house?" adds Jasmine. "Now is a brilliant time to do a spring clean, get everything together that you don't want anymore and sell it on eBay. Big things can go on Gumtree and Facebook groups. There are specialist sites now, if you've got vintage clothes, if you've got CD and DVDs or mobile phones, if you get a fiver even. There are online surveys [you can get paid for], there are things like user testing, where you test out a website and say what you think about it. And also making things and selling them on Etsy. If you are a maker, now is a great time to do it."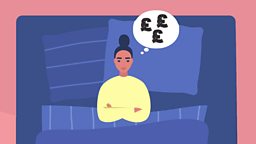 Look at your spending on food
"I'm very much of the opinion that we need to share. I do think that united we stand, divided we buy too many toilet rolls," says Jasmine. "We need to be friendly and helpful with our neighbours, with our family, with our friends, and see what we can share. Certainly making from raw where possible. I think delivery companies are going to do phenomenally well in the next couple of months, but that's expensive so try not to if you can avoid it. Shop in the cheaper supermarkets and share, because that way we can keep going."
Don't bury your head in the sand over debt
"If you've already got debt, or are about to get into debt, go immediately to the debt advice agencies, don't sit and stew about it. They are going to be inundated but it's still worth going. There's Community Money Advice, Citizens Advice, National Debt Line, Christians Against Poverty, Step Change and other small ones in people's locality. They will help. Again, you're probably going to have to wait, but it's very much worth going there because it's free and they are very knowledgeable."
Check your insurance
Whether it's a holiday or wedding you may have planned, Jasmine says it is well worth checking the details of your insurance.
"Most wedding insurance has a cancellation policy - people cancel for all sorts of reasons. The ABI, the Association of British Insurers, has a section on their website - Coronavirus Q and A - and it's changing all the time, particularly with travel insurance. So it's worth having a look if you are wondering what's happening with your insurance of any sort, whether it's business insurance, wedding insurance, travel insurance - check with your insurer and also have a look at this Q and A page on the ABI's website."
Listen to every episode of Woman's Hour on BBC Sounds. You can follow Woman's Hour on Instagram and Twitter too.